What are the requirements for applying for pharmaceutical industry jobs?
---
Are you applying for current Pharmaceutical industry job openings?
If yes, there are 5 essential skills you'll need to develop to be successful in your employment.
The pharmaceutical sector includes medical device manufacturing, biologic medicines, veterinary medicines, medicinal cannabis cultivation and production, and certain nutritional supplements and cosmetic products.
---
This blog can help job seekers and recruiters to:
understand the topics and skillsets needed to apply for current Pharmaceutical Industry job openings
recognise the 'Quality Culture' mindset that is mandatory for successful employment in this sector
learn some of the industry terms and phrases likely to be heard during an interview
---
Applying for pharmaceutical industry job ads?
If you're applying for current job roles in the pharmaceutical sector:
During your interview — the more you can highlight your pre-existing knowledge of Good Manufacturing Practice (GMP) requirements — the more likely you'll become short-listed as one of the top Pharmaceutical or Medical Device job candidates.
---
Skillset criteria for gaining employment in the pharmaceutical and medical device sectors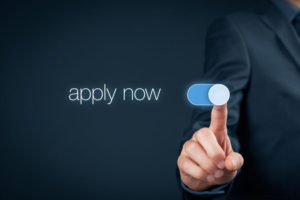 ---
Note: Recruiters are welcome to share this page link with clientele and job seekers.
---
What specific skills and knowledge are required to gain employment in the Pharmaceutical & Medical Device Manufacturing industry?
The skillset requirements and candidate selection criteria for current job openings in the pharmaceutical/medical device sectors will, of course, depend upon the particular organisation, products, and job role description.
While skillsets can vary depending on the responsibilities of the job opening, there are some crucial requirements that are industry-wide, and globally required, to be successful in these sectors.
These global requirements relate to quality systems, risk management, contamination controls, and GMP regulation compliance matters.
---
What to keep in mind when applying for advertised Pharmaceutical industry jobs
The key point to keep in mind, when applying for pharmaceutical industry career roles, is that these sectors are highly regulated industries.
Regulated industries require intensive training in regulations compliance requirements, which must be closely monitored and recorded.
A highly-regulated industry simply means that strict quality control measures (as well as risk management protocols) must be sustained at all times.
Quality management includes equipment qualification and validation, raw source materials testing, environmental monitoring, packaging and labelling quality management, and warehousing (storage) and distribution.
Compliance with regulations and SOPs must be monitored closely. GMP Compliance must also be regularly audited by the Quality Department/Operational Managers (known as 'self-inspections') as well as Regulatory Authorities. All inspections and audits must be fully documented. And all documentation/production records must adhere to ALCOA+ recordkeeping principles.
If you are well-organised, fastidious about completing your tasks consistently (according to set policies), and understand the basics of GMP education topics — you'll likely do well in this sector. Just remember, every action and production record is going to be reviewed (even scrutinised) to ensure compliance with good manufacturing practice guidelines (PIC/S GMP guidelines). You'll need to appreciate the fact that GMP is crucial for consumer/patient safety and for product quality, safety, and efficacy.
---
Quality controls and risk-management in highly regulated industries — such as the Pharmaceutical sector — are subject to intense scrutiny by internal auditors as well as by external auditors representing Regulatory Authorities, such as the TGA, FDA, EMA, MHRA, NRA, AMA, SAHPRA, BfArM, and other regulatory bodies.
---
In general, applicants for Pharmaceutical industry jobs should take into account the following:
GMP compliance knowledge is mandatory for employees at all levels, and in nearly every job role

from the lab and production lines through to warehouse and distribution personnel
including good record-keeping knowledge and documentation

These industries rely on personnel adopting a regulatory compliance mindset
The Pharmaceutical industry is currently under increased pressure due to the impact of the pandemic on pharmaceutical supply chains and increased demands for medicinal products
Regulations are being updated in relation to significant advances in biological medicines and medical device technologies
---
Most organisations will highly value a candidate's pre-existing experience in the sector. But you can gain knowledge of GMP compliance matters by taking online training (over 50 certificate GMP training courses are now available).
---
What prior experience do you need to apply for current job openings in the pharmaceutical industry?

cGMP training
If you haven't yet worked in the sector, having current GMP knowledge could be extremely helpful to you in terms of your job application and interview.
Fortunately, you can get GMP certificate training courses (online) from a recognised industry leader (PharmOut Pty Ltd) at a minimal cost.
For well under $100 USD (as little as $30 USD per online course),  you can learn:

the essentials of GMP compliance
GMP auditing essentials for regulatory compliance (audits being performed by the TGA, FDA, EMA, MHRA, BfARM, and other regulatory authorities)

There are additional advanced GMP compliance courses you can complete to improve your chances of getting an interview or job offer, including:
---
These courses are all available online, 24/7, upon placing an order (online).
You will also gain a printable/PDF attachable Certificate of Completion for that topic; that you can attach to your CV when you apply for a job opening in the sector.
---
Your first pharmaceutical industry job training priority is to understand Good Manufacturing Practice (GMP) regulations.
GMP compliance knowledge is mandatory for working in the pharmaceutical, veterinary medicines or medical device manufacturing industries. If you train online, you can download a GMP Course Certificate upon successful completion of the training module. Start with the 10 Golden Rules of GMP, GMP Part 1 and GMP Part 2.

Be sure you save these GMP training course certificates and attach them to your job applications.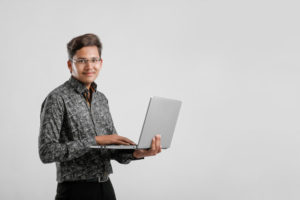 Details for undertaking GMP Certificate Training Courses
You can enhance your knowledge of good manufacturing practice (GMP) regulations by taking 2 or 3 pertinent online Certificate GMP courses to begin your GMP education.
There will, of course, be numerous additional Quality Management concepts you'll need to learn.
Supervision on the job will also be required.
Pharmaceutical Quality Management roles and Engineering jobs
For engineers applying for pharmaceutical engineering job openings, you'll benefit from the courses listed above, plus the Pharmaceutical Manufacturing Fundamentals (PMF) series of 4 courses including HVAC, water quality, product containment and cross-contamination controls.
---
Be prepared: If you gain employment in this sector, it may take you some time to acclimatise to the level of quality management and diligent cross-checks that are crucial for ensuring drug safety, patient safety, and product efficacy.
---

---
The importance of mindset when working in a regulated sector
In the pharmaceutical manufacturing industry, it's all about developing a quality culture mentality. It's about ensuring product quality, safety and efficacy at every step of production.
Quality management & risk management principles must be applied at every stage of production.
This covers all aspects of pharmaceutical manufacturing and quality control measures. From receiving incoming source materials (and ordering logistics) for medicines to labelling and packaging, warehousing and distribution. From product release to the distributing facility (or biological medicines unit at a hospital, such as for radiotherapy medicines) to monitoring for potential side effects or 'adverse drug-event signals (SAE)s' which is known as Pharmacovigilance.
When it comes to Pharmaceutical Industry jobs, it's all about understanding what's required to comply with GMP (Good Manufacturing Practice) – and a culture of excellence in terms of "follow-up" and "follow-through."
---
Before you search SEEK ads for pharmaceutical industry jobs, ensure you have fully developed these 5 essential skills.

---
The Top 5 Essential Skills for working in the Pharmaceutical Industry
The top 5 skills to work in the pharmaceutical manufacturing industry include:
---
Skill #1: Excellent communication skills
Good reading comprehension skills are mandatory in this sector, which relies heavily on Standard Operating Procedures (SOPs) and Work Instructions (WIs)
Clear and concise communication

Verbal communication must be clear and readily understood by teammates and other stakeholders
Written communication must also be clear and concise and follow proper formats (take the 1-day SOP Technical Writing course and hone those writing skills!)

A harmonious and collaborative approach
A good listening ear – and no fear of asking questions if you aren't certain of any aspect of an SOP or work instruction
An ability to recognise, understand and communicate when something doesn't go to plan (such as when an operating procedure or work instruction isn't followed precisely, which could lead to a recall)
---
Skill #2: Good Record-Keeping (GRK) skills
Legible handwriting
Accurate typing ability for computer data entry
Dedication to following strict procedures for file naming conventions, computer security procedures, document change approvals, and other documentation formats
Processes documentation change management records
Following the ALCOA+ principles
Understanding of data security/password protection
---
Skill #3: A keen sense of observation
A dedication to complying with GMP regulations
A keen sense of observation
Vigilance for GMP compliance and the ability to spot a potential risk to product quality or safety, including workplace health and safety for employees working with active pharmaceutical ingredients (APIs)
---
Skill #4: A passion for protecting public health
A keen sense of responsibility for complying with quality and safety regulations (GMP compliance)
A dedication to remaining observant at all times in the workplace
The ability to keep your mind on the job and avoid distractions
The ability to write detailed reports
Being well organised including time management for follow-up activities such as 'root cause' CAPA investigations
---
Skill #5: Ability to adopt highly structured, frequently repetitive behaviours to ensure the prevention of cross-contamination.
When it comes to GMP compliance, consistency is crucial.
This means you'll need to be able to read, comprehend, and adhere to Work Instructions (WI) and Standard Operating Procedures (SOPs).
You'll have to also ensure an attitude that supports the 'compliance culture' as a public health safety endeavour, versus seeing it as a 'compliance burden'
---
Of course, these are not the only skills you'll need to gain a role in the pharmaceutical and medical device sectors.
And successful employment in the Pharmaceutical sector relies on a plethora of factors.
You will need to be consistent with GMP requirements above all else.
You will definitely want to ensure you have completed a quality training course in Auditing preparation (click here for online auditing courses).
However, to work successfully in the Pharmaceutical manufacturing, medical device production or veterinary medicines sectors, you'll also need to be:
collaborative and adaptive to the organisation's culture
willing to maintain your integrity in adhering to GMP
dedicated to patient safety and drug efficacy
responsible for sustaining the regulatory compliance culture of "quality first"
capable of sustaining the quality culture at all levels of the operation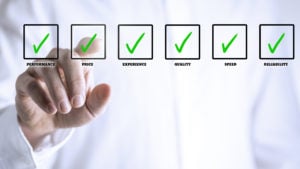 ---
Skill requirements and job candidate criteria will rely on the specified role requirements.
To start your journey and improve your interview chances when applying for job openings in the Pharmaceutical sector, order a training bundle (industry-specific) or start with 3 essential training courses for GMP-reliant roles: GMP01, GMP02, and Good Recordkeeping.
Are you wanting training in AUDITING or SELF-INSPECTIONS?
Click here for the Preparing for an Audit training course (for ISO audits, GMP audits, supplier audits, other compliance audits, and self-inspections/internal audits).
Click here for the 10 commandments of Remote Auditing article.
List of Regulatory Agencies conducting audits in the Pharmaceutical Industry.
Page first published April 12, 2021. Updated on June 20, 2021.
Last updated on December 19th, 2021 at 07:14 pm