10 Golden Rules of GMP
USD $35.00
Course duration: Allow up to 1 hour to complete this course.
Satisfaction Guaranteed
No Hassle Refunds
Secure Payments
Description
The 10 Golden Rules of GMP
This interactive e-Learning / online GMP training course covers the 10 golden rules of GMP.
This online Certificate GMP Course provides a straightforward guide to Good Manufacturing Practice (GMP) and regulatory compliance requirements.
The 10 Golden Rules of GMP training module makes a great orientation course for individuals new to a regulated industry (not limited to pharmaceutical and medical device sectors).
It is also suitable for someone seeking to reenter these industries after a gap in their GMP sector careers or applicants for job openings in the pharmaceutical sector.
Which personnel responsibilities require GMP compliance training?
Regardless of a specific role or job title, everyone must comply with GMP regulations when working in (or supplying to) the Pharmaceutical Manufacturing, Veterinary Medicines production, and/or Medical Device Manufacturing Sectors.
The 10 Golden Rules of GMP is an online training course that overviews regulatory compliance requirements for pharmaceutical production and medical device manufacturing and provides a high-level introduction to Good Manufacturing Practice compliance requirements.
The course is thereby suitable for anyone working in pharmaceutical product administration, warehousing, shipping/supply chain logistics, warehousing and transportation of pharmaceutical products, veterinary medicines, and medical devices including Software as a Medical Device.
10 Golden Rules of GMP Course Duration
Allow up to 1 hour to complete this training course.
This brief orientation GMP training course, available entirely online after purchase, is suitable for all personnel who work in a GMP regulated environment.
It is also suitable for individuals who want to apply for current job openings in GMP sectors, such as Pharmaceutical Manufacturing, Medical Device Manufacturing, or Veterinary Medicines production (including Pharmaceutical Warehouse and Product Distribution/Delivery Driver roles which require knowledge of the 10 Golden Rules of GMP, including documentation/recordkeeping and cold-chain requirements).
The 10 Golden Rules of GMP course may also suit personnel working in the Cosmetic Manufacturing sector, who must also comply with GMP regulations.

10 Golden Rules of Good Manufacturing Practice: Online GMP Training
The Good Manufacturing Practice regulations that govern pharmaceutical and medical device manufacturing can seem overwhelming.
To simplify the orientation of personnel, contractors and suppliers, we offer this short introductory course on the 10 Golden Rules of GMP.
Use these 10 Golden Rules of GMP to drive your day-to-day operations.
Keep these rules in mind whenever you make decisions that have GMP implications.
This course is accompanied by a white paper is an ideal refresher for the experienced GMP professional or great training material for the newbie or a refresher course (although we do have a more comprehensive GMP Refresher Course available here.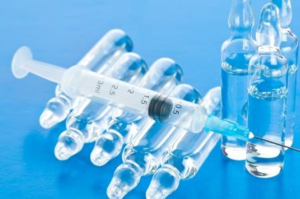 Some of the GMP compliance topics covered in this brief training course include details on the following GMP rules:
Golden Rule#1 Get the facility design right from the start
Golden Rule#2 Validate processes
Golden Rule#3 Write good procedures and follow them
Golden Rule#4 Identify who does what
Golden Rule#5 Keep good records
Golden Rule#6 Train and develop staff
Golden Rule#7 Practice good hygiene
Golden Rule#8 Maintain facilities and equipment
Golden Rule#9 Build quality into the whole product lifecycle
Golden Rule#10 Perform regular audits
10 Golden Rules of GMP – Course Duration
After completion of the course, the learner can download, save and print their GMP Training Course Certificate of Completion.
The Certificate of Completion of this course — and other PIC/s GMP compliance training courses you complete — can be attached to resumes and job applications and/or given to the learner's Human Resources Management Personnel and/or the Quality Management Department at their job site.
You'll gain 12 months' access to the online course after purchase.
You will need internet access to access the course content and complete the training and course assessment.
To complete this course, first, complete your purchase online (add to cart towards the top of this page and then complete your order).
Once your order is complete and paid for (online), then search your email folders for your login information to the course. Search for the course title and/or search for the words "PharmOut" when searching your email folders.
While you can typically use a mobile phone to access this course, our Pharmaceutical Industry training courses are best completed on a laptop or other device with an adequate screen resolution and functionality.
Course Pre-requisites
There are no mandatory pre-requisites for this 10 Golden Rules of GMP training course and anyone with an interest in GMP compliance topics can order and complete the course to gain a Certificate of Completion in this topic.
However, other online GMP courses are likely to be helpful.
Supervision and industry-specific onsite GMP training are also crucial components of GMP compliance in the Pharmaceutical and Medical Device manufacturing sectors.
Remember, compliance with GMP is an ongoing requirement dependent upon good systems and personnel adherence to the rules. Custom onsite or live-streamed GMP training programs via ZOOM — along with adequate Supervision — are also required for personnel working in these highly regulated sectors.
Recommendations for supplemental training and non-mandatory prerequisites for the 10 Golden Rules of GMP course are listed below.
Anyone with an interest in the Pharmaceutical Industry, GMP compliance requirements, and related manufacturing topics can order and complete our online GMP training course options.
Good Recordkeeping practice training is also recommended for all employees as recordkeeping and documentation are often cited in warning letters from Regulatory Authorities such as the TGA, MHRA and FDA.
GMP Certificate Course
Our GMP training courses including PIC/S Annexes and Industry-specific bundles offer learners the opportunity to gain a Certificate of Completion in the course topic.
To attain a GMP course certificate of completion, simply spend time reviewing the online course materials, taking the Quick Quizzes to test your knowledge, and then successfully complete the online Final Assessment for the course.
After successful completion of each course, you'll have the option of printing or saving a personalised GMP Training Certificate that meets general PIC/S GMP and EU GMP regulatory expectations.
Page last updated: March 30, 2021