Pharmacovigilance
USD $70.00
Course duration: Allow 2.5 to 4 hours to complete this course.
Satisfaction Guaranteed
No Hassle Refunds
Secure Payments
Description
Pharmacovigilance Training Course: online training
Online GMP Training: Pharmacovigilance Regulations
This Pharmacovigilance GMP compliance (online GMP training module) is a GMP Certificate Course.
This GMP compliance course, in a convenient online (GMP eLearning) format, introduces learners to regulations and ICH pharmacovigilance guidelines (E2 to E2F) for monitoring and reporting on the safety and efficacy of pharmaceutical products.
The content of this GMP online training course covers drug safety monitoring and AE/SAE reporting requirements, from the earliest stages of drug development through to post-marketing drug safety surveillance responsibilities.
Relevant GMP/cGMP Training Courses (GMP Certificate Courses, all online) include:
Recall Training (What Regulators such as the FDA, TGA, MHRA, EMA and others, require for recall training of pharmaceutical medicines, medical devices, and other therapeutic goods)
---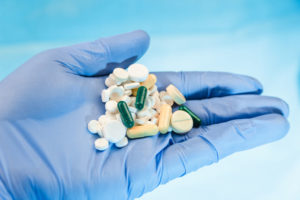 What you'll learn in this newly released GMP Certificate Course for Pharmacovigilance
Safety surveillance requirements for the safe use of pharmaceuticals (drug safety)
Pre-marketing and post-marketing pharmaceutical product safety surveillance
Adverse drug reactions recording and reporting requirements
Serious adverse events (SAEs) reporting requirements in relation to pharmaceutical products, including investigational medicines (such as cannabis-derived medicines), medical devices (such as pacemakers, prosthetics, and SaMD products), and vitamin supplements in certain regions
ICH Pharmacovigilance guidelines
Differences between ICH guidelines and TGA guidelines for Pharmacovigilance
Examples of Pharmacovigilance guidelines, such as:

TGA Pharmacovigilance guidelines in Australia
FDA Pharmacovigilance guidelines in the USA
EMA Pharmacovigilance guidelines in Europe
MHRA Pharmacovigilance guidelines in the UK

Pharmacovigilance audits and compliance guidelines (what you need to know to prepare your team for compliance)
Case studies
Pharmacovigilance: GMP training requirements
GMP requires a robust pharmacovigilance program as part of your PQS (Pharmaceutical Quality System). This online training option covers complaints handling, adverse effects/adverse events reporting, and other Pharmacovigilance regulations. Along with other GMP training and adequate Supervision and Quality Reviews, this training course is a desirable training option for:
anyone with an interest in drug safety monitoring and/or drug research
professionals working in the pharmaceutical, veterinary medicines, medical devices, hospital and/or pharmacy sectors
The course is designed for the following types of Quality Department professionals and GMP manufacturing employees, suppliers, and contractors.
The Pharmacovigilance online training course is suitable for both new and long-term employees, as well as contractors, researchers, pharmaceutical industry suppliers, clinical trial personnel, and life science professionals.
This includes professionals involved with various components of the pharmaceutical quality systems (PQS) including quality assurance/testing, quality risk management (QRM), CAPA investigations, manufacturing procedures, packaging and labelling, pharmaceutical and medical device product marketing, ADE/SAE reporting, and complaints monitoring.
This Certificate Course makes an excellent induction course and/or regulatory compliance refresher course when combined with onsite training and appropriate Supervision.
---
Pharmacovigilance Certificate Course
Pharmacovigilance reporting requirements
Certificate Training Course

---
This GMP Course on Pharmacovigilance, complaints handling and adverse event reporting requirements includes introductions to drug safety regulations across a variety of countries.
It includes an overview of regulations and pre-marketing and post-marketing pharmaceutical safety surveillance compliance requirements from regulators such as the FDA, TGA, EMA, and MHRA; including ICH Guidelines for Pharmacovigilance and ADR/SAE reporting.
Examples of Pharmacovigilance requirements included in this course include TGA Pharmacovigilance guidelines, U.S. FDA Pharmacovigilance guidelines, and regulations for ongoing safety monitoring in various other countries (e.g., Europe, the UK, and more).

---
This is a well-rounded Pharmacovigilance online training course.  The course is an excellent resource for individuals needing an introduction to ICH guidelines for Pharmacovigilance and efficacy reporting and/or refresher training in drug safety surveillance.
---
Pharmacovigilance Training FAQs
FAQ1: Who should take this Pharmacovigilance course?
The online training course for Pharmacovigilance compliance is suitable for a variety of professionals, contractors, suppliers, and distributors.
This includes individuals working in public health, pharmaceutical safety, medical device. manufacturing, and pharmaceutical quality management systems (PQS/QMS), as well as professionals responsible for Quality Risk Management (QRM), regulatory audits, medical device manufacturing, and safety surveillance (including pharmacists, database managers, and other professionals with drug safety monitoring and reporting responsibilities).
---
FAQ2: Does this course cover Pharmacovigilance requirements for pre-marketing or postmarketing periods?
The course covers guidelines and responsibilities for pre-marketing approval Pharmacovigilance (Clinical Trials Phase I-III) as well as guidelines and regulatory requirements for post-marketing (Phase IV) Pharmacovigilance systems.
---
FAQ3: Which regions does this course cover?
This course provides examples of pharmacovigilance governance for several countries. It references the relevant Regulatory Authority in different regions, with examples focused on Australia (TGA), the United States (US FDA), the Europe Union (the EU EMA), and the UK (MHRA).
---
Learn more about complying with pre-marketing pharmacovigilance requirements and adverse event reporting responsibilities (e.g. safety signal monitoring and reporting requirement during early investigational phases of clinical trials) as well as post-approval marketing safety monitoring and reporting requirements by ordering and completing this online training course.
---
Snapshot of what's covered in the Pharmacovigilance online training module
General requirements for monitoring and reporting on the safety of pharmaceutical products
Guidelines and responsibilities for identifying, recording and reporting adverse drug reactions (AREs), adverse events (AEs), serious adverse events (SAEs), and suspected unexpected serious adverse reactions (SUSARs).
Authorities and regulations that oversee pharmaceutical safety monitoring and reporting requirements (regulatory agencies such as the TGA (Australia), FDA (United States), EMA (European Union), MHRA (UK).
Education purposes only.
Copyright 2020. All rights reserved. 
Online pharmaceutical industry induction and GMP refresher courses are best used in conjunction with additional onsite pharmacovigilance training and onsite GMP compliance monitoring.
---
Pharmacovigilance Training Course Duration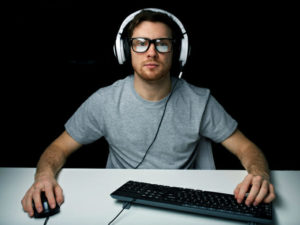 Average online training course completion time frame
Allow from 2.5 to 4 hours to complete this online Pharmacovigilance Training module including the Final Assessment.
Successful completion of the Pharmacovigilance training module will provide the learner/course participant with a Certificate of Completion they can download/save and forward to their Quality Team and Human Resource team for their GMP training records.
---
How to complete this training course in Pharmacovigilance
Scroll up to add this purchase to your basket (top of page)
Then complete the purchase/checkout process to gain access to this course
Next, check your emails (including your filtered folders) for an email containing your course login details, which should arrive fairly quickly into your email INBOX (please ensure you use your correct email address)
If you don't see this login information email in your INBOX, search your mailbox folders for 'onlinegmptraining' and/or search for the words 'course' and/or 'Pharmacovigilance'
Once you locate this email, log in and begin your Pharmacovigilance training
You will have access to the course for 12 months from the date of purchase; e.g. one user per licence and one Certificate of Completion is available for each successfully completed training course.
You'll gain access immediately upon completing your online purchase of the module.
You can complete this course in multiple sittings or complete the training all at once.
---
For education purposes only. Single user licence only.
---
Pharmacovigilance Certificate
A Certificate of Completion is not a statement of competence but affirms you completed the online Pharmacovigilance course.
You can download, print and/or email your Certificate of Completion after successfully completing the Final Assessment of this online training course.
This training is for education purposes only and is designed to supplement your specific onsite training, induction training and direct Supervision for pharmacovigilance and other drug safety regulation compliance in your workplace.
Once you complete this course, please continue to refer to the current regulations that apply to your specific region and specific product type(s)/marketing authorisations.