Cannabis Sector Insights and Cultivation Training
Cannabis Sector Speaker Presentations from the Global and Asia-Pacific Medicinal Cannabis Conference
For those of you who missed the world-class Australian Medicinal Cannabis Conference (#AMCC) in 2020, there are two (2) options available to you, your potential investors, and your operational teams in need of cultivation training expertise and regulatory insights.
If you need to learn more about GACP and cGMP requirements for herbal medicine plants and medicinal cannabis products:
Purchase the online Certificate cultivation training courses (Series 1 and 2) specific to the pharmaceutical cannabis cultivation sector (including cultivation-based job markets). Note: one (1) user per licence purchased. Each course is $60 if purchased individually or purchase the entire series of 12 modules (see "bundled" online cultivation training prices below).
These medicinal cannabis cultivation training options are suitable for any region; and offer insights into specific markets such as the Asia-Pacific/Australian region, the USA, Europe, and more.
About the Medicinal Cannabis Conference
With world leaders in the cannabis sector providing insights into the rapidly expanding cannabis cultivation industry, including cultivation training requirements for personnel and contractors, the Australian Medicinal Cannabis Conference (AMCC) hosted by PharmOut:
Provided a global perspective on growing cannabis in the Asia-Pacific region
Discussed pros and cons of various cultivation methods and facility designs
Overviewed the currently regulatory environment including changes to cannabis regulations (including by the United Nations and the United States)
Reminded attendees of important export considerations (and opportunities) for exporting cGMP cannabis products into other markets such as Germany
Offered first-hand insights from international cultivation experts regarding the challenges of running cannabis cultivation and harvesting operation that meet GACP and GMP requirements
With industry experts, large-scale growers, small-scale cultivation businesses and potential investors all participating in this event, the AMCC offered a variety of in-depth insights into changes in the cannabis industry.
Attendees also got the chance to review — and comment on — government approaches to cannabis-sector opportunities and challenges, including discussions of regulatory requirement and cannabis product quality standards set by the USA FDA, Australian TGA, the EU, and more.
What did the conference cover in terms of regulatory requirements (GACP, GMP)?
Presentations included cultivation training expertise for growing, harvesting and exporting Medicinal Cannabis products (including raw materials for pharmaceutical manufacturing) in Australia and other Asia-Pacific regions. The conference also provided insights into regulatory requirements for exporting pharmaceutical cannabis products to Europe (Germany, UK) and other regions, with increasing demand for quality cannabis products that meet GACP/GMP requirements.
To enquire about post-event purchasing of the event, please visit PharmOut (Cannabis Industry Conference host and international GACP/GMP compliance consultants).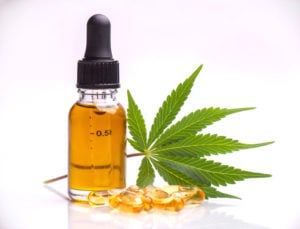 ---
It's not too late to learn about the business and cultivation side of medicinal cannabis cultivation and exporting to Europe and other major pharmaceutical cannabis markets.
But there's an even more convenient way to learn about the international and Australian-based Cannabis Sector.
That's available by completing our 12-part online training series covering facility designs, propagation, cultivation operations and post-harvesting considerations for medicinal cannabis businesses.
Learn more about the Series by clicking on the links below.
Series 1 – Basics of Cannabis Cultivation Operations and the Sector Overview including Security requirements in the Cannabis Industry
Series 2 – Advanced topics in Cannabis Cultivation Operations including Cannabis Maintenance, Cannabis Harvesting considerations, and Post-Harvesting
---
Cost of Medicinal Cannabis Cultivation Training Courses (Certificate Courses)
Each of the 12 online training modules costs $60.00 USD
Or you can purchase either Series 1 or Series 2 for $300 each ($or 600 USD for both Series, which comprise the entire set of 12 courses).
Do I get a Certificate of completion from completing the medicinal cannabis cultivation training?
Yes, each course – once successfully completed – will provide you with a downloadable Certificate
This Certificate can be saved, printed, and attached to your training records or your CV if you are searching for jobs in the medicinal cannabis sector
Note: Certificates of Completion are available upon successful course completion including the online Final Assessment covering materials learned in the online training course modules. They do not attest to your skills in the industry but they affirm you successfully completed the [education-purposes only] theoretical courses for the cultivation operations sector(s) for pharmaceutical cannabis production.
Click on the image below to visit the GMP training pages.
---
These modules introduce learners to the regulatory requirement (TGA requirements, FDA requirements, eGMP for Europe products) for medicinal cannabis standards (quality, safety and efficacy).
These online GACP/GMP focused cannabis cultivation operations courses vary in depth and complexity, and your previous knowledge or experience in the industry may reduce your completion time.
Each of the 12-modules in the series will take you approximately 1.5/2 hours to up to 5 hours to complete (the average is 2.5 to 4 hours per module).
The entire series may take you from a minimum of 30 hours to up to 60 hours (or longer) to complete, but can conveniently be done in your own time frame, 24/7, so long as you have internet access.
Note: Internet access is required. Individual completion time frames will vary.
Education purposes only.
All rights reserved.
 Suggested reading: FDA recalls of cannabidiol products due to quality and safety concerns
Last updated on October 28th, 2022 at 12:46 pm