Induction Auditing Training Courses
USD $100.00
Course duration: Allow 5 to 7 hours to complete all 4 courses in this online Audit preparation training and Auditor training bundle.
Satisfaction Guaranteed
No Hassle Refunds
Secure Payments
Description
Auditing training series: 4 Auditing Courses (GMP Audits)
Auditor/Auditing induction courses – training bundle (GMP certificate training bundle)
This online Auditor & Auditing participant training package includes 4 unique online Auditing courses. It is suitable for all types of GMP employees as well as GMP Inspectors/Auditors. It discusses best-practice auditing skills and requirements for Inspectors, Regulatory Authority auditing representatives, employees, and others involved with GMP compliance audits. Being prepared for audits (especially GMP audits) can help organisations prevent GMP audit findings or FDA warning letters.
Completing this course will benefit Regulatory Authority Inspectors, Quality Managers & Quality Team Associates, Suppliers, and all types of operational employees participating in a regulatory compliance audit.
There are 4 courses in this Auditing Training bundle:
– Introduction to Practical Auditing Training
– Preparing for an Audit Training
– Remote Auditing Training
– 10 Golden rules of GMP
While focused on GMP audits, the course may benefit employees participating in other types of regulatory audits in other industries as many of the principles of auditing and audit responses are similar across regulated industries.
This GMP Auditing Training Course is suitable for Auditors/Inspectors and is an excellent resource for participants preparing for an upcoming site inspection, a remote audit (offsite inspection) or other type of regulatory compliance inspection/audit event.
This combined Auditor training/Audit Preparation and GMP compliance training package is available in a fully self-paced, convenient online format.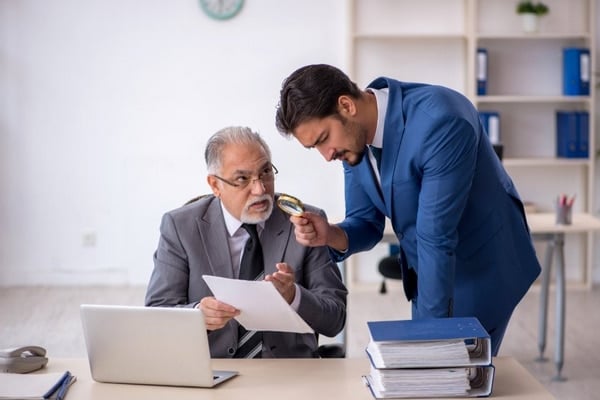 ---
Certificate Auditing & Audit Preparation Courses
These 4 unique certificate Auditing Courses are ideal for training Auditors as well as Auditing participants, e.g. operational employees in the pharmaceutical or medical device sectors, Quality Teams across industries, etc.:
This online Auditing training course package is suitable for Auditees and Auditors alike and includes Remote Auditing strategies, procedures, and preparation techniques.
Auditing details of this training bundle
The cost of this Auditing Training bundle is listed in US dollars ($USD).
The Auditing Induction education/training bundle is suitable for use as:
An Auditing Training program for employees participating in GMP compliance audits
An Auditing training course for GMP Regulatory Auditors (Auditor Training and Remote Audit training)
A certificate training program for personnel/industry professionals who are involved with internal inspections and/or regulatory compliance audits; from Quality Managers and Quality Associates through to manufacturing facility personnel and warehouse/distribution personnel
---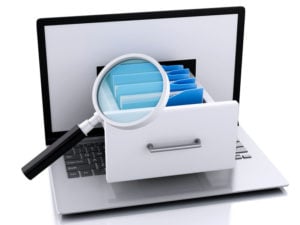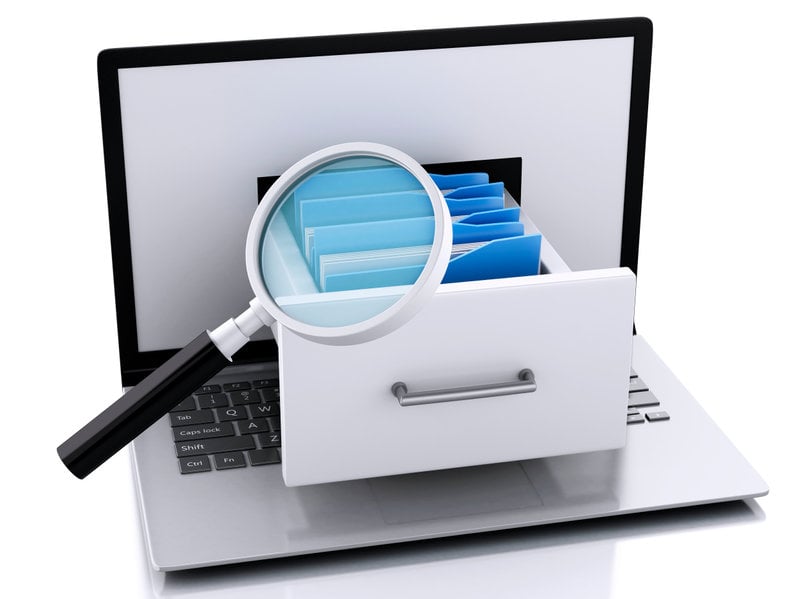 This discounted training package is the best GMP auditing training option for Regulatory Auditors and QC Department Heads who perform remote audits and GMP inspections (self-inspections).
It is also an excellent option for training employees (Auditees) and manufacturing teams participating i
n GMP audits and/or other Certification audits (such as ISO audits, etc).
---
Accessing your Auditor training and Auditing Preparation Training Courses (online)
Order conveniently online.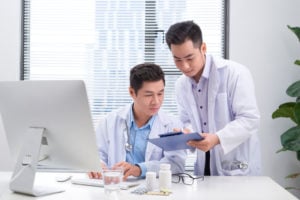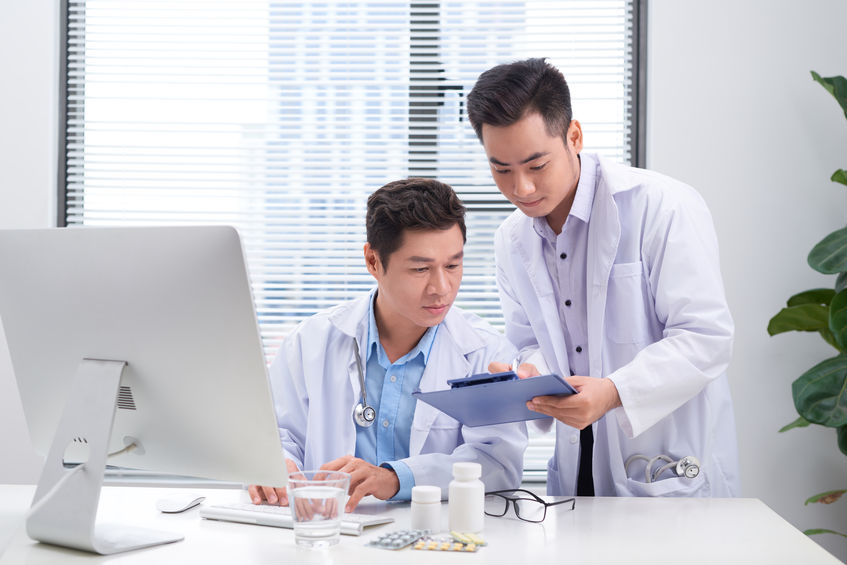 One (1) user per training bundle order.
Select how many users need to access the course (purchase 1 package or purchase multiple packages) of the same 4 courses in this bundle, one set of 4 courses per person.  Other bundling options are available by browsing industry-specific GMP training courses.
---
How soon do I have to complete all four courses in the bundle, e.g. Remote Auditing (Auditor training) and/or Auditing Preparation (Auditee) courses?
Monitoring your auditing training progress.
You can take these courses in any order, at any time after purchase, for up to 12 months; you can revisit the course content at any point in time.
After you complete the online purchase, simply check your emails for the login information, which should arrive shortly after your online order payment is complete.
Occasionally, your course login details will get filtered by your email server.
Check all folders including 'junk' mail folders as your email system may not recognise the incoming email address that contains your auditing training login information.
If you do not see your login information, be sure to check ALL of your email folders, and/or search all of your email folders for the course name.
---
Auditing training course completion details
You'll gain 12 months' access to these online auditing courses upon ordering (check your emails for login information once you complete your online purchase).
While online course completion times vary, allow from 5 to 7 hours to complete all courses.
You do not have to complete all four all at once.
You can start them, put them on 'pause', and can return to these courses at any time.
Having 12 months' access to these courses allows you to complete these online auditing courses whenever suits you best – 24/7 for 12 months, as well as review the content as required to refresh your understanding of GMP compliance auditing techniques.
Note: These courses will suit a variety of industries and professional roles. They are not limited or restricted to people working in the Pharmaceutical sector.
Topics in this Auditing training bundle include:
Auditor training – essential skills and auditing approaches
Auditing preparation – helping your team understand what's expected of them during an audit
DOs and DON'TS during audits for participants (employees, Quality Teams) AND for GMP Auditors/Inspectors
Quality Associates and Operational Employees preparation for an GMP inspection/compliance audit (Introduction to Practical Auditing)

Training personnel/contractors to prepare for & participate in an audit
Compliance auditing related to PIC/S GMP,  ISO 13485 standards, and other globally accepted standards and regulatory requirements for good manufacturing practice compliance (GMP compliance audits)

---

---

Certificate GMP Training Courses: Auditing and Remote Auditing

Online Auditing and Auditor Training courses include topics such as Audit Report requirements and auditing response information.

There are Quick Quiz questions in these courses, to assist with knowledge retention.

Your formal Certificates of Completion for these auditing training courses will be available to download immediately after you successfully complete the online Final Assessment. Note – Quick Quiz question results are not included in the Final Assessment score. They are intended to enhance your learning experience and aid retention.

You'll gain a Certificate of Completion for each of these four Auditing preparation training and Auditor training courses upon successful completion of each individual eLearning module.
These Auditing and Auditor training courses require successful completion of an online Assessment on the course topic in order to gain your Certificate of Completion and your Credly badge.

---

Auditing Preparation and Auditor Course Certificates

You can download and print your GMP training Certificate for each of the four Auditing preparation and/or Auditor courses.

You can print and forward your Auditing training course certificates (including the Remote Auditing/Auditor training course certificates) to your Quality Manager, Training Department Manager, and/or Personnel Manager. You can also attach your Auditing training course Certificates to your CV when applying for job openings in the pharmaceutical industry. The Credly badge can be shared on your professional profiles such as LinkedIn.

Follow PharmOut on LinkedIn.

---

---

Additional resources on Auditing preparation and Auditor training:

Read more on Remote Auditing Guidelines and procedures.

List of Regulatory Agencies conducting audits in the Pharmaceutical Industry.

Auditing deficiencies – how does your organisation compare to others in the industry?

TGA auditing and TGA inspections information