How do you match the average training budget with your employee training needs?  And how can you best keep your employees' GMP certificates (evidence of their training course completion) up to date?
It's a known challenge in training sectors that annual training BUDGETS can be difficult to match with employee training NEEDS at times.
Yet GMP Auditors often cite an organisation for gaps in GMP compliance training records; particularly a lack of evidence in relation to ongoing training programs for GMP compliance.
---
Our top 10 e-learning training budget tips blog will provide you with 10 ways to cut your training costs to meet your GMP compliance requirements. 
Our top 10 training cost reduction strategies will help you ensure your pharmaceutical, herbal medicines, bio-medicines and veterinary medicines manufacturing employees/contractors meet their current GMP training requirements — while staying within your training budget allocation.
---
Training and Development Budgets | GMP Certificate Courses
GMP Audits, Online GMP training and GMP Certificates for new employees and contractors including GMP Refresher Courses
Employee's GMP training recordkeeping can sometimes catch Quality Management teams 'off guard'.
This is especially likely when there's a pending regulatory audit by the TGA, FDA or EU inspectors in just a few weeks' time.
Even during a pandemic, these audits are occurring remotely.
---
What to keep 'front of mind' in relation to your average training budget allocation
Whatever the budget, Owners/Managers need to make sure employees are well-trained in GMP compliance, including product relevant PIC/S Annexes, Work Instructions (WI) and Standard Operating Procedures (SOPs)
This requires adequate levels of training PLUS current/recent training (ongoing training)
---
Expect Regulatory Auditors to question your employees
Employees and contractors must be able to pass verbal and/or written examinations of their knowledge — because Regulatory Auditors often question multiple employees and contractors about their GMP knowledge, training, documentation practices, and consistent use of SOP.
Train your employees in preparing for an audit
Certificate GMP courses are required as proof of GMP training completion and assessment results.
---
Your personnel records, including qualifications, role descriptions,  and training program records, must all be up to date to remain compliant with GMP requirements.
This means your GMP Certificate Courses must lead to valid documentation that finds its way into your recordkeeping system (immediately upon course completion — not months down the track).
Keeping employee GMP training up to date comes at a cost.
And average training program budgets never seem to stretch that far.
But the cost of NOT training your employees are going to be far higher than the annual costs of providing a training program – the costs of a recall, or liability lawsuit, could reach into the millions.
Or even lead to the shut down of your entire facility.
---
Read the business case for eLearning and other GMP training programs – – and why the cost of NOT offering training is far more than the cost of training programs.
---
What's the solution when you have a TGA or FDA GMP audit coming up?
And your staff behind in their ongoing GMP training?
Prevention is always better than trying to find the cure

especially on short-notice
especially in manufacturing areas where safety breaches and regulatory penalties are steep
especially when failing to do so could lead to facility shut-downs or even jail time relating to breaches of your GMP responsibilities as a pharmaceutical, medical device or veterinary medicines manufacturer

But a cure is better than doing nothing

burying your head in the sand won't help
fudging won't help either – Regulatory Agents are very savvy with what's being done properly vs short-cutting approaches or worse yet, GMP training certificate fraud!
The fact is that employee GMP training gaps are regularly found to be one of the top 10 reasons for a GMP inspection failure / TGA or FDA audit. And with e-learning being an affordable, quick training solution that offers your teams flexibility and self-paced learning, there's really no reason not to stay compliant.
---
A majority of pharmaceutical, veterinary medicines and medical device companies are failing PICS/GMP audits by failing to adequately train their employees, contractors and vendors. This has been an ongoing issue for some organisations, particularly small organisations (who are heavily reliant on a few key employees for day-to-day production) and large organisations (such as those who experience employee turnover and/or fluctuation demands for personnel).
But the pandemic has added challenges to maintaining adequate GMP training programs. Read the article on why eLearning is the perfect solution for training continuation during a pandemic.
So it's not uncommon for pharmaceutical and medical device organisations to fall behind.
But it doesn't have to be that way, with so many great e-GMP learning modules available online.
That's not to say that all training can be done via e-learning — it can't.  Your managers and other responsible personnel who are regularly involved in QMS/QRM, including teams implementing CAPAs for repeated deviations, probably need an instructor like Maria Mylonas to help them understand the requirements Regulatory Inspectors are looking for when they come to do inspections.
---
But a majority of GMP education topics can be taught via online learning options, such as GMP induction courses, product-specific PIC/S Annexes and FDA CFRs, and ongoing GMP refresher courses.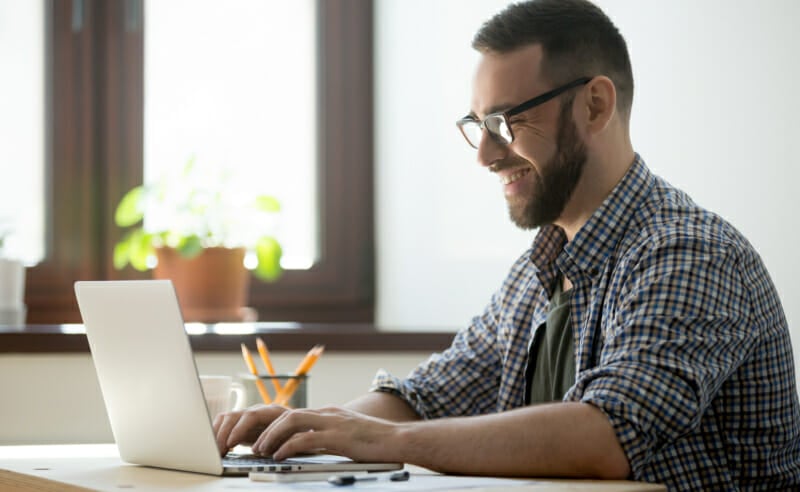 ---
Training and TGA Inspections or FDA Inspections: Regulatory audits and PICS
In terms of reducing costs and increasing the effectiveness of your GMP training programs:
Often blended learning solutions providing digital courses with classroom training are going to be your best option for ensuring GMP knowledge is not only learned, and current, but remembered and applied!
Bear in mind, however, the culture of your organization will also have a tremendous impact on GMP compliance at every level of production and distribution
Your Quality Manager must be thoroughly trained (and regularly trained, including attending major industry events like GMP Forums or the PDA-FDA conference)
Your logistics/transportation and warehouse personnel (and transportation vendors) must also have adequate and current GMP training — particularly in Good Distribution Practice (GDP), including cold-chain, delivery inspections and signature requirements
---
Your Quality Management team and Responsible Person/Authorised Person(s) must also be closely involved with GMP training implementation and personnel training record audits (as well as ensuring their role in maintaining a compliance culture is respected across the organisation).
And remember, documented training must be provided when you're validating new equipment, replacing or updating a facility or work instruction, performing maintenance/cleanroom shut down procedures, or experiencing repeated deviations/deviation approval requests which require an effective CAPA system/approach (book in for a virtually-delivered CAPA training course).
---
Current GMP training (such as for employees, contractors and suppliers) is one of the most likely-to-be-scrutinised areas of your PQS.
It's a common audit citation area (GMP audit citations/warning letters).
---
Your training must be adequate and current and comply with the latest PICS GMP requirements applicable to your product (and region).
The question is, how can you ensure all your employees are up to date on their training, and still meet your average GMP training budget? 10 ways to cut training budgets for your GMP training are listed below, but first, let's explore why blended training is likely going to be your best option, especially if you have overseas production operations.
---
GMP course solutions that reduce employee/contractor training costs yet enables the benefits of blended learning are:
A blended training solution that involves:

e-learning for the basics and refresher courses
intensive classroom training courses (1-Day GMP courses to minimise workflow disruptions and time away from the manufacturing facility)

'Blended' training for personnel and support teams
Small-group public training courses, offsite (or custom onsite training) for individuals on your front line of quality control/quality management, such as handling deviations and initiating CAPA(s) and/or SOP writing/technical writing/work instructions).
---
Make sure these are actually taught by a top GMP instructor with extensive industry experience (which is why we suggest GMP Instructor Maria Mylonas, an industry expert and 'world's best GMP trainer' per GMP training reviews and student engagement ratings.
---
Budget constraints can be a bane to Production Managers who have regulatory requirements to keep their employees, contractors and vendors up to date with GMP; but there are ways to reduce costs by blending classroom training with low-cost e-learning modules.
---
Annual budget constraints are a part of life.  With cost controls and budget limitations impacting training choices, team leaders face new challenges to meet their GMP training requirements.  Keeping training costs for GMP courses to your budget restrictions can be particularly challenging during times of company growth, new pharmaceutical innovations and/or high employee turnover. 
---
Training Budget FAQs for GMP Training
How can you best MATCH your training budget with various training delivery methods — in order to meet PICS/GMP?
Is it actually possible to retain continuous compliance with GMP training?
Will e-learning actually elevate your team's knowledge and compliance levels in a practical sense?
Are online GMP courses suitable for various industries or are they too generic?
---
Online GMP courses (Certificate Courses) are definitely available in industry-specific training bundles.  While not customised to the degree of personalised, onsite classroom training for GMP for your organisation's manufacturing scope, they do offer industry-specific GMP/PICS information in an online delivery format.  
e-Learning modules offer flexibility in training delivery and, for many learners, offer an opportunity to review material that might have been missed (or misunderstood) in a classroom setting that was moving at a pace beyond their pre-existing knowledge and/or learning capacity.
That's one of the reasons self-paced training can be effective at increasing knowledge and application of that knowledge.
Employees can go as slowly over the information as they want, and if they feel they've missed something, readily return to earlier parts of the module.
Brief intermittent quizzes also assess the accuracy and retention of the knowledge, something that can be less commonly occurring in a classroom setting.
But if you DO need customised online GMP courses for larger teams, these are somewhat economic if you have enough personnel to train at once, and you're well organised in terms of preparation and timing (advanced notice is crucial but even so, many organisations struggle to get everyone into a classroom at once, for practical and logistical reasons).
---
The answer to annual training expenditure controls for GMP courses lies in a two-pronged training budget strategy.
The best ways to reduce GMP training costs for Certificate Courses require two important approaches:
PLANNING: careful planning with strategic timing
BLENDING: employing blended-learning solutions
Essentially, you can cut your average annual GMP training and development costs by planning your GMP orientation and refresher training well in advance. Plus, take time to thoughtfully consider which certificate courses are best delivered online, SCORM compliant and with flexible access, versus instructor-led certificate courses.
---
In terms of overall annual GMP training costs, it's helpful to remember they are not limited to the course or transportation fees alone.
Workplace 'absenteeism' related to training, while beneficial in the longer run, has other impacts to consider on your workflow.  We suggest choosing slower production times to schedule courses. Plan well in advance and make sure employee training dates are well away from long weekends or school holidays when employees are most likely to be taking leave. If you've fully automated and integrated your GMP training reminders with your personnel reporting systems, all the better.
Also, bear in mind that the cost of training is insignificant compared to the costs of a breach in your GMP compliance.
However, wanting to control the training budget is a positive step for overall industry profitability; and a necessity in today's competitive, high-cost production environments.
---
Employee GMP training, quality, facility designs and/or validation training options include:
capped-cost onsite training expenditures (daily rates for up to 10 to 15 employees)
customised offsite GMP courses at nearby venues – e.g., local hotels, nearby conference centres and other training venues

may better accommodate larger numbers of staff than your onsite conference rooms
offer some training or conference amenities that might not suit a pharmaceutical environment

group training discounts

GMP training for groups of up to 15 people may be more affordable than sending individual employees to offsite public courses
Offsite public courses may also incur transportation and/or travel costs or be impacted by production demands)
---
Average GMP Training Budgets:  10 ways to reduce GMP training costs while meeting current PICS/GMP requirements.
---
Reducing Costs for Certificate GMP Courses
#1: TIME MANAGEMENT and PLANNING

: Organise onsite training during your slower production times
Thoughtfully selected training dates minimise production disruptions and improve your organisational time management.
Training Budget Strategy: Train several employees at one time, onsite, to minimise disruptions to production or complications in relation to time management and scheduling.
The training budget is only one factor of the costs of training your employees in GMP and Quality Assurance/Validation processes.
Other factors to consider: lost production time, disruptions to workflows, and the employee morale problems that co-exist with short-staffed production and changes to employees' schedules (or negating leave time to attend training).
Custom onsite GMP training also lets you choose the most convenient time(s) of any given week, month or year

Announce the training dates well ahead of time
Arrange schedules accordingly
Avoid busy production periods, school holiday periods and weeks that border long-weekends
---
#2: LOCATION: Arrange offsite training nearby, equivalent to onsite if you choose the venue carefully 
Training Budget Strategy: Avoid travel costs and internal disruption(s) by planning employee training at nearby facilities (if your site has inadequate space for group training sessions).
Other factors to consider:  Offsite locations should be cheap, located nearby, and have suitable amenities.

Shop around for a great venue and location that offers convenience as well as economic appeal
Ask which days or months are less expensive, due to booking gaps
Parking fees may be a factor; if you're paying for parking in an expensive city area for numerous employees, make sure you ask the venue to include free parking for the set number of attendees as part of their venue-booking package.
Many hotels and conference centres offer huge price incentives, with parking included, to attract conferences and training sessions
---
#3: BLEND IT:

Combine e-learning (online GMP training) with onsite training and on-the-job instruction, especially for new employees or contractors
Training Budget Strategy: Use online training courses for GMP orientation training and you'll also reduce internal training time (but DO combine with on-the-job instruction and the required onsite courses or public training sessions)
Other factors to consider: Orienting new employees and contractors to GMP requirements is easiest by using online GMP training.

You can arrange training before an employee officially starts
Online GMP training options work best when blended with on-the-job instruction as well as instructor-led GMP training workshops (onsite or offsite at a nearby location, as above, or via ZOOM during the pandemic).
Digital courses are extremely affordable and offer unprecedented flexibility; plus instant Completion Certificates on passing online assessments.
---
#

4: PRE-ARRANGE TRAINEE TRANSPORTATION

 
Training Budget Strategy: Kilometres, parking expenses or public transport costs can get expensive over time. If you're training several individuals at once, at a public course, encourage sharing an Uber or consider using your company bus (if available) and avoid expensive car-park fees.
Other factors to consider:  While costs to attend training might not sound high to a local event, these can quickly add up!

If you have 10 employees travelling to a public course twice per year, and each trainee expenses over $80 in terms of kilometres/transportation costs and daily parking (especially if in the city), that's $1,600 off your training budget for transportation alone. And that's local!
But if you plan ahead, and negotiate with the venue's Event Manager, you can easily reduce these types of expenses.

---
#

5: HAVE A BACKUP TRAINING ATTENDEE ON STANDBY

 
Training Budget Strategy: Most instructor-led training courses and Annual GMP Forums and Masterclasses are non-refundable. However, life events can get in the way. Up to 20% of registered course attendees, or higher, may miss a course due to personal reasons or workload changes.
As a Training and Development Director or Human Resources Manager, it's ideal to have an alternative staff member, a backup attendee as it were; who currently needs, or will eventually need, the training being offered.
Other factors to consider for digital training vs classroom training:  Most good GMP trainers allow substitution for training lists or course rosters.

Have another employee on standby to attend the training course, in case the original registrant needs to cancels
You'll then gain an early training benefit vs forfeiting your entire registration cost(s).
Just be sure you let the trainer know as soon as possible.
Otherwise, the logins and certificates could end up in the wrong employee's name!
---
#6: ATTEND GMP FORUMS

where you'll be able to bring back updates in Pharma 4.0, validation, design and GMP to your team
Training Budget Strategy: GMP and Validation Forums offer engineers, designers, and managers more intensive training opportunities with a 4.o manufacturing focus (innovation and digital adaptation).  They are also about adapting to changes; a requirement in today's environments. Forum formats are typically 2 to 3 days of industry expert case study presentations, panel discussions, lectures and workshops.  If your team leaders attend, then go back and let your employees know the latest technological changes and audit trends likely to impact their day-to-day processes, you can help foster a culture of curiosity, learning, and openness to change.
Other factors to consider:  Staying abreast of factors likely to impact GMP — and keeping your employees informed — is going to save you time in the longer run, mostly by reducing resistance to change by pre-empting it, and leading progressive changes, rather than responding to them in an inefficient, time-pressed manner.
---
#7: CONDUCT A TRAINING GAP ANALYSIS
Training Budget Strategy: Don't just put everyone into training courses they may not need; make sure your training scheduling and training certificate monitoring systems are compatible.
Other factors to consider: Ask new employees or contractors to provide you with any prior GMP training certificates or course agendas.

If these are valid and/or relevant, that employee or contractor may only require the GMP or validation refresher courses
Some of these can be completed readily online.
---
#8: DON'T WAIT until just before a Regulatory Audit

 (or worse yet, until AFTER)
Training Budget Strategy: This strategy feeds back into Strategy #1, time management and planning. Like most budget slips or GMP compliance slips, a lack of monitoring, planning and time management is a contributor to increasing training costs.
Other factors to consider: Staying on top of employee training requirements, especially if that's not your only responsibility or KPI, can be challenging.
The more you systemize your processes and automate your recordkeeping and training update alerts, the more likely you'll meet your GMP training requirements, and be able to put into place the cost-saving measures we listed above. Training automation tracking systems should be prioritised, given the consequences of non-compliance and the time savings of automated record-keeping for course completions and GMP refresher due dates.
---
#9: KEEP YOUR EMPLOYEES TRAINED at least one step ahead of their current role responsibilities
Training Budget Strategy: Training your employees to fulfil their likely next job roles has two key benefits: (1) employee motivation and loyalty, because employees value training and development opportunities and feel more secure when they know you're investing in their skill sets and knowledge; and (2) it covers you in the event of an emergency, e.g. if a key manager suddenly falls ill or absconds to your competitor.
Other factors to consider: If your employees understand why their team leaders are making certain production or engineering decisions, based on higher-level GMP knowledge, validation expertise or clean-room experience, employees are also more likely to support management-led production changes and/or comply with changing regulations.
Another outcome is potentially improving your employee retention rate by offering quality orientation programs and ongoing training and development opportunities.
---
#10: CONTINUOUS IMPROVEMENTS

in Product Quality and Safety
Training Budget Strategy: Training your employees to respond proactively to GMP or PIC/S updates, and other innovations in manufacturing (Pharma 4.0), means they'll be able to lead the way in continuous improvement processes.
Other factors to consider: Keeping employees up to date and in the loop of prospective GMP changes can lead to higher employee contribution to new SOPs, process improvements and related efficiency changes.   Additionally, the primary benefit of having recently GMP trained employees comes down to quality and safety.  In a rapidly changing sector subjected to increasing regulations, record-keeping demands and reporting requirements, you can't afford to neglect to train your staff to maintain high levels of vigilance in relation to GMP compliance.
Contact PharmOut Ltd to get a quote for virtual ZOOM based training for groups of 10 or more personnel, who can learn from any location – such as during a pandemic-related lockdown.
Last updated on July 6th, 2023 at 10:26 am