The votes for the World's Greatest GMP Trainer are in! PharmOut's Learning & Development Director, Maria Mylonas, has been voted 'best GMP trainer' and is considered by many to be one of the world's most sought-after instructors for GMP compliance training courses.
What makes Maria Mylonas's GMP courses so inspiring?
It's a combination of experience, engaging personality, and client-focused courses.
Additionally, it's her lived experiences in the industry – and her insights into compliance challenges and GMP consultancy solutions. Maria's GMP compliance expertise and engaging nature take the 'boring and dry' right out of compliance training — making these 1-day courses fun, engaging, and insightful! No small task when it comes to regulatory compliance matters.
Do you have new team members who need to learn good manufacturing compliance?
Are you looking for an award-winning GMP training option for your Pharmaceutical, medical device, cosmeceuticals or veterinary product training?
Do you need new inspiration to improve your GMP compliance culture?
Are you concerned about fulfilling your legal obligations for GMP training for your Quality Team personnel, Operations Managers, and production, laboratory testing, and/or distribution personnel?
Is your training program falling behind?
If so, Maria Mylonas – the world's best GMP trainer – is the one to connect with for a variety of popular GMP topics across the pharmaceutical industry, medical device sector and veterinary medicines manufacturing.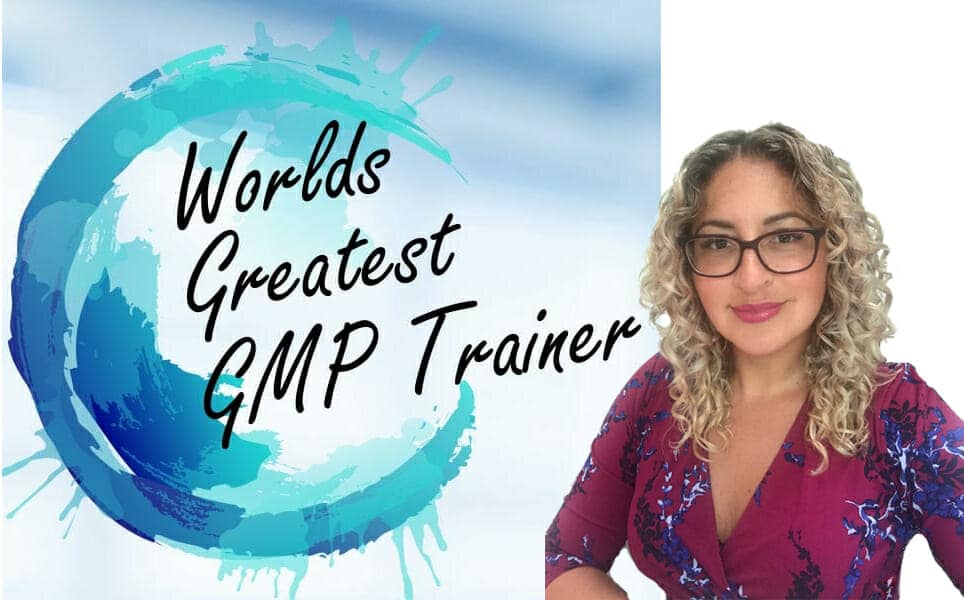 ---
Worldwide GMP Training Courses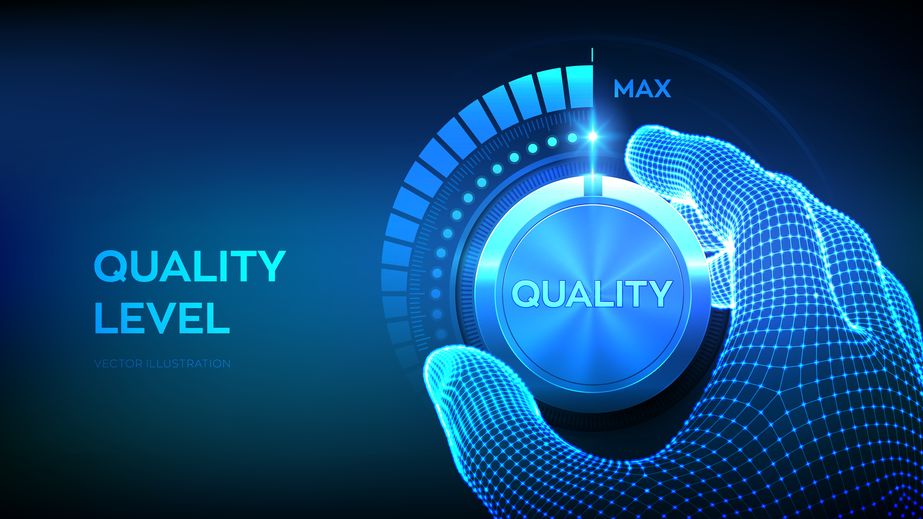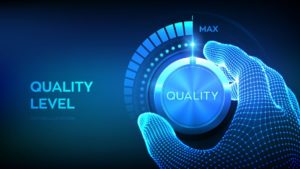 Maria Mylonas and PharmOut's innovative training options include onsite or zoom-delivered GMP certificate courses as well as easily accessible, super affordable GMP e-learning (Certificate courses), including CAPA, Deviations Management, and Preparing for a GMP AUDIT (Auditing training courses).
Based on extensive industry surveys and client feedback monitoring over several years, GMP Learning & Development expert Maria Mylonas has been voted the "World's best GMP Trainer".
The nomination was granted after years of consistent, award-winning feedback on her compliance training expertise and entertaining GMP courses (onsite and/or live-streamed via ZOOM).
As PharmOut's Learning and Development Director, she delivers onsite training (pandemic/location permitting), public GMP education courses, as well as overseeing PharmOut's online GMP certificate training courses (worldwide).
---
Maria Mylonas is considered the world's greatest GMP trainer because she provides quality, interactive international and Australia-wide GMP training courses that attract highly positive feedback from a wide variety of participants. From the CEOs and Directors of pharmaceutical companies to their Quality Teams, Engineers, and Distribution personnel, her engaging personality — and compliance expertise — are widely admired by business leaders and Quality Teams in the Pharmaceutical Industry.
Maria is in demand for numerous onsite training courses as well as public GMP courses in Australia and across the globe.
Note: during the pandemic, courses are being delivered via ZOOM (live-streamed) and/or the online GMP course option.
Professionals in the sector state they not only appreciate her participative training style, filled with practical exercises to hone the participant's skills in maintaining GMP compliance at expected levels — they greatly appreciate her personalised case-study approach and real-life examples of compliance breaches commonly cited during audits by the TGA, FDA, and other regulatory authorities.
Along with your in-house training programs and onsite Supervision, her certificate GMP courses (1-day or a half day, depending on the topic) can help your team gain clarity and confidence in relation to their responsibilities for GMP compliance.
---
PharmOut's GMP training Courses are now regularly selling out in advance. If you want to attend a training on a specific date or specific GMP topic, we strongly recommend booking well in advance to save your place.
---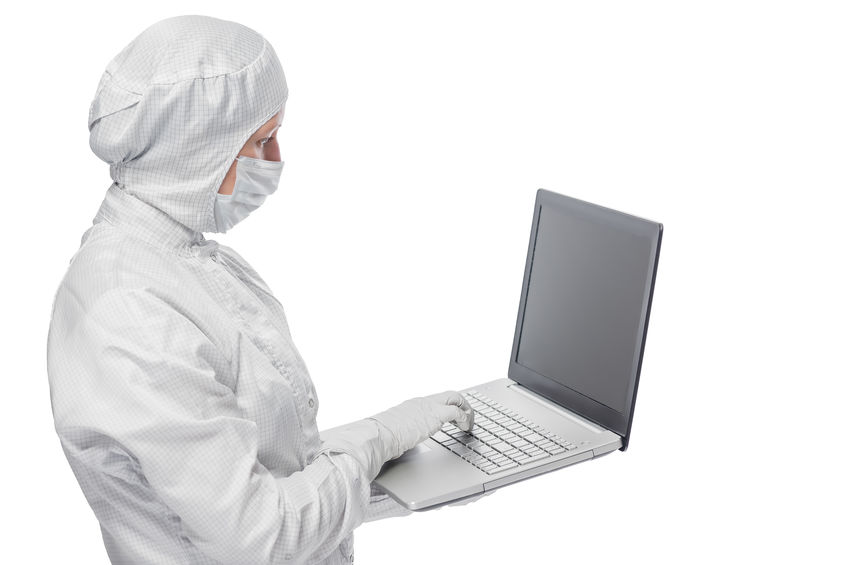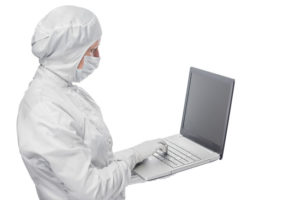 ---
GMP Training Course Reviews & Ratings
Classroom and Online GMP Education Options
Comment from the training quality monitoring team at PharmOut about GMP course feedback and reviews:
PharmOut has been inundated with highly positive feedback and top reviews of GMP courses. We have reached elevated training course participant satisfaction ratings since Maria Mylonas, Learning and Development Director, came onboard in July of 2017. Maria's also spearheading current updates to online training options for PHARMA and related organisations and the Medicinal Cannabis Academy training program.
GMP training course reviews about the 'World's Best GMP trainer'
---
What clients say about Maria Mylonas's GMP courses at PharmOut
GMP/GLP Refresher training – On-site Course
The trainer has good knowledge and what we learn from training really helps us in our daily work
Maria is a fantastic trainer. Today's training is the best course for me.
Found the training very valuable and Maria is a very engaging trainer
Quality Risk Management (ICH Q9) Public – Sydney
Thank you for a big portion of the relevant material and the appropriate exercises.
It was a very practical and interactive session.
Maria was excellent and engaging.
CAPA Training Public – Melbourne
Maria was an excellent trainer.
She made our training course very fun and interactive.
The training was excellent. I felt as though I learned new things that will help me professionally. The trainer was also great, very friendly approachable and also knowledgeable.
I enjoyed the relaxed positive atmosphere of the training.
The training course was professionally presented and contained relevant material that is very useful in carrying out my daily tasks efficiently and effectively.
Self–Inspection Training Public – Perth
The material was diverse and included many different areas and regulations.
Maria is always supportive and excellent and explains new and different concepts.
---
Reviews of GMP training including public courses and onsite GMP Courses
Maria was very knowledgeable and an excellent communicator. I loved the exercises to demonstrate and teach concepts for application to technical writing. It was a great course and I'd recommend it to all of my colleagues. I also think post graduates would benefit from the advice. Nice job. I haven't reviewed the other subjects yet but I'd be interested in anything Maria had to say.
---
I often dread attending full day course because I get bored or tired but, the way that Maria presented the course made the whole day enjoyable. Thank you Maria!
---
Maria was a breath of fresh air! Well spoken, kept the content interesting. kept me engaged. the practical side was very well thought out and demonstrated. Maria made myself very eager to get back to work and write SOP's again.

She made me feel confident that i can do the job and i am competent in technical writing. 10/10 Maria!! 🙂
---
Maria was a really friendly and engaging trainer. She made the training environment a safe place to learn and make mistakes. I feel like the content and the practical aspects of the session have given me the skills to improve my writing of all kinds of documents.

What could have been a dull and lengthy session was kept fun, light and informative.
---
This was an excellent course. I personally found the information incredibly useful and thought that Maria's presentation style, understanding of the subject matter, and communication skills, were outstanding! The breakout sessions were really fun and the whole course was set out so well – it wasn't just another boring training course, it was a really informative and enjoyable day!
---
Maria made the whole session fun and interactive. She was very helpful and gave us feedback on our current SOP. Highly recommended training.
---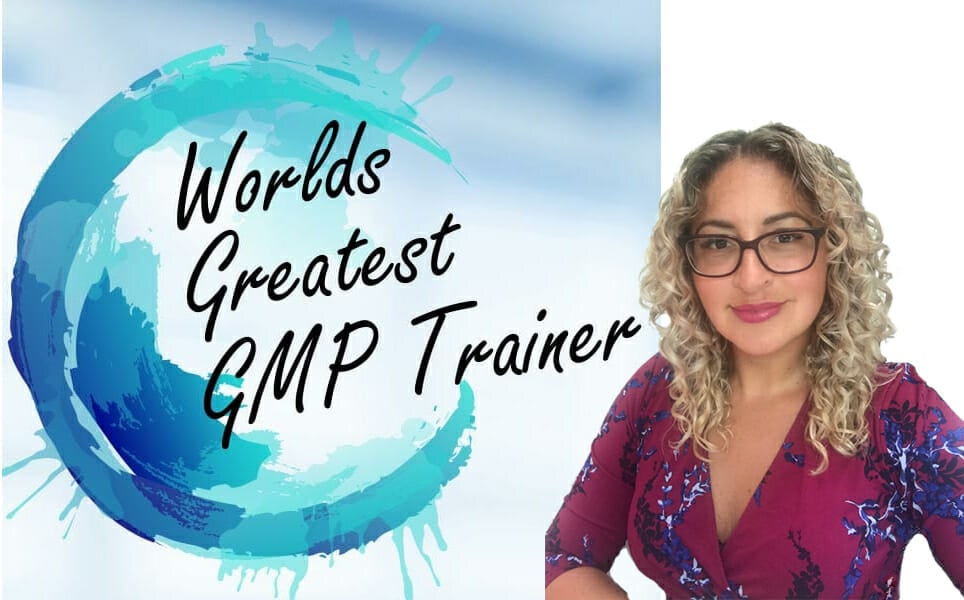 With a bit of tongue in cheek, the phrase 'World's Greatest GMP Trainer' has been bandied around the office. Occasionally by Maria herself!
In honour of this lofty title — and in view of the amazingly positive course feedback in reviews of GMP courses — we thought Maria deserved her own BLOG POST in recognition.
Our goal is to get this phrase found in the search results so that there is no doubt about the title World's Greatest Trainer for GMP topics.
We all know everything you read on the web must be true, there is no space for fake news in the world of GMP! The wall plaque for her office is still in the design phase, the discussion around platinum or gold are ongoing, but the wording has been decided.
And hundreds of GMP training participants have spoken in terms of GMP course reviews and participant satisfaction ratings.
The votes are in! And Maria Mylonas is, in our view, the world's greatest GMP trainer!
If you want award-winning GMP training for your employee teams for GMP, GACP or medicinal cannabis cultivation or exportation businesses, contact us today for custom training by Maria Mylonas or visit our GMP training open-to-the-public. There are also online GMP courses (Certificate Courses) for blended learning experiences and 70:20:10 training delivery approaches.
GMP compliance expert Maria Mylonas also regularly attends TGA FDA Training Conferences and Updates for GMP, GACP, EU GMP in the Industry
Maria regularly attends the top international conferences for the pharmaceutical manufacturing and medical device manufacturing industry, biomedicines and veterinary medicines, GMP, GACP, data integrity and more. She recently attended the TGA conference in Australia and in the USA, attended the joint PDA and FDA Conference in Washington DC, re FDA inspection finding trends and quality risk management (QRM) updates and Pharma 4.0.
For top-rated online GMP education resources, available on the web, visit our store.
Read about the cost and time-saving benefits of online GMP courses.
---
In all honesty, the title is very deserving. Maria has elevated PharmOut's training offerings over the last year with her passion and pizazz. Backed by a team of skilled professionals we offer On-site Classroom Training or custom group classes for 10 or more learners (including GMP courses via ZOOM during the pandemic), Public Training Courses (suitable for when you have under 10 employees to train), and eLearning GMP courses through a dedicated Learning Management Platform Online GMP Training.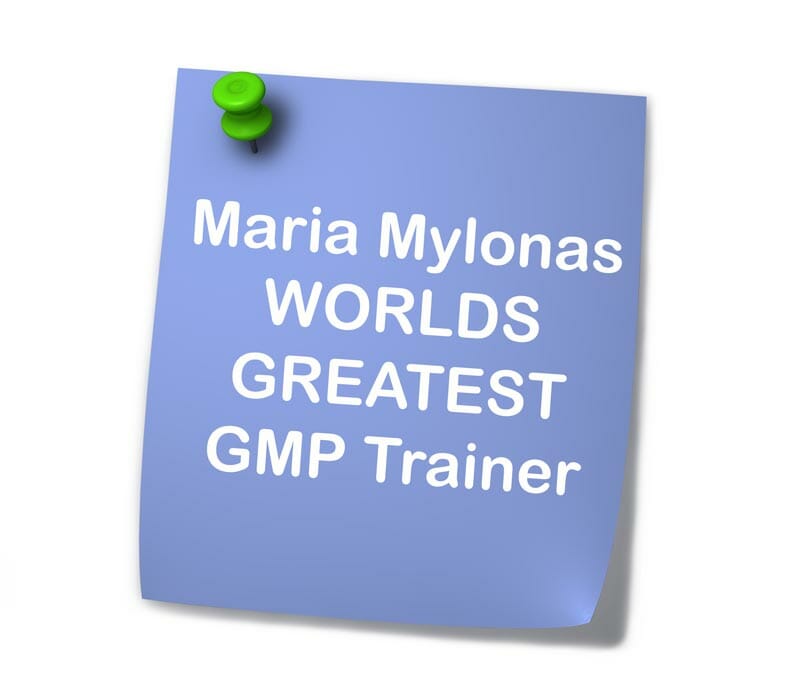 Last updated on July 7th, 2023 at 08:36 am