Remote Auditing Techniques & Training
USD $35.00
Course duration: Allow 1.5 to 2 hours to complete this course.
Satisfaction Guaranteed
No Hassle Refunds
Secure Payments
Description
Remote Auditing Techniques
Virtual Auditing Guidelines & Remote Auditing Training Including in GMP environments.
Remote Auditing Techniques – A Certificate GMP Training Course for planning and conducting offsite inspections.
Remote auditing for compliance with GMP and ISO standards is on the rise, including for conducting virtual audits of overseas supply chain partners.
Not only does remote auditing reduce travel expenses and carbon emissions, but it also eases burdens on Auditing personnel. Learning offsite inspection techniques (remote auditing techniques/virtual auditing techniques) can also help shorten the typical duration of the onsite inspection visit, meaning it is often easier to schedule and is less disruptive.
Yet conducting a remote audit or 'virtual inspection' requires risk-managed auditing strategies and thoughtful planning.
Remote Auditing is not necessarily an easier option; it may just be a better option (or a required option) when your planning is sufficient. You'll need to learn remote auditing techniques, such as by completing this certificate training course in remote auditing requirements.
Overall, these types of audits have recently expanded in scope and volume.
New ICT capacities (internet and communication technologies) are also available to auditors and auditees.
But these can lead to file-transfer security issues that must be addressed.
Fortunately, this new online Remote Auditing techniques training course will help you understand how to improve your remote auditing capacity, procedures, and interviewing strategies.
It is designed to assist Regulators, Auditors, Quality Managers and Auditees in planning, conducting, and participating in (or refining) remote auditing procedures (virtual auditing procedures) to ease the remote auditing process.
This Certificate course is available to access (online) immediately upon completion of our online order. Check your email folders for log-in instructions after your course purchase is complete.

Remote auditing techniques & auditing procedure changes
Remote auditing/electronic document reviews and video site inspections have been used for some time to assess the capacities of overseas suppliers in the Pharmaceutical and Medical Device sectors.
However, the recent pandemic began restricting site visits and significantly limited onsite auditing opportunities for regulators and contract holders.
Travel restrictions and border closures during the global crisis also coincided with a growing demand for medical products.
This led to requirements for audits, including GMP compliance audits and new supplier audits, to be conducted remotely (using virtual auditing techniques such as video conferencing).
The combination of (a) restricted auditing opportunities and (b) higher demands for medications/medical supplies (such as masks and respirators) increases the risk of harms to global public health, practitioner safety and patient healthcare outcomes.
Remote Auditing Techniques and Virtual Auditing aids public safety when onsite audits are not feasible and/or would result in an audit timeframe delay.
This higher demand for medical products and pharmaceutical products — along with interruptions to medical supply chains and many new manufacturers attempting to enter the global supply chain — makes delays in auditing schedules a very dangerous affair (for public health).
Travel restrictions, employee safety, scheduling feasibility, and auditing costs are all key considerations for audit planning in the current climate.
Travelling to conduct an onsite audit simply places Regulatory Auditing personnel, Inspectors and manufacturing personnel at too great a risk.
This has led to remote auditing becoming the 'go to' auditing method for compliance audits
Particularly when auditing schedules would otherwise:

fall significantly behind schedule
place public health and safety at risk
Learn best-practice Remote Auditing Techniques
Remote auditing procedures are an important option for keeping your auditing schedule on track.
While remote auditing techniques can be effective, remote inspections & offsite auditing procedures must be formally risk-assessed.
Supply Chain Demands
Demand for pharmaceutical products and medical devices, including PPE, respirators, and sterlisation/sanitisation products, rose drastically from 2020 through 2022. Certain medicines and medical devices remain in high demand, including respirators, protective face masks, anti-viral medications and vaccines.
New products are still being developed and released to help ease the impact of the pandemic and subsequent years of ongoing Covid-19 infections.
New manufacturers are entering global supply chains and several countries are expanding their own manufacturing capacities to meet the increases in domestic product demand.
This means learning remote auditing techniques is a necessity for Auditors, Regulators, 3rd party auditors, Organisations and Auditees (Quality Managers, Department Managers, and their production and distribution teams).
Remote Audits and Remote Interactive Evaluations

This Remote Auditing techniques training course is suitable for Auditors conducting remote audits. It is also ideal for Auditees who are participating in a remote inspection or other offsite GMP audit.
Remote Auditing Techniques: Tips from Auditing Experts
This Certificate Course on Remote Auditing techniques and procedures was informed by:
Regulatory guidance publications
Industry experts on regulatory compliance audits
PQS managers
Inspectors' experiences using virtual auditing tools
Who should complete this Remote Audit Training course to learn virtual auditing techniques?
This course is suitable for any professional and industry where remote audits are conducted; with additional sections specifically designed to assist GMP professionals including Auditors, Regulators, and Auditees.
Anyone involved with auditing, either as an Auditor or Auditee, is likely to benefit from this course, which covers basic and advanced techniques for remote auditing.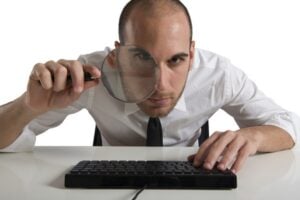 This course helps Quality Management and Auditing professionals understand current industry guidelines (and helpful tips) for conducting a remote audit or 'offsite inspection'.
This includes conducting an offsite/desktop audit of SOPs and other key documents, GMP compliance inspections via video links, and/or remote audits of compliance with other industry standards (such as ISO).
It contains helpful information on recently released guidelines and in-progress discussions regarding the development of globally accepted industry guidelines (Remote Audits and virtual inspections).
This course includes highlights from recent guidance on remote auditing requirements, including guidance from key Regulatory Authorities such as:
The course also includes remote auditing procedures and helpful 'remote inspection tips' gleaned from top Pharmaceutical Industry auditing experts and Quality Managers.
To order, scroll up and add the number of licences required to your cart, then complete your purchase. Next, check your emails (all folders) for your login information.  You will have 12 months' access to the course, which also provides you with a Certificate of Completion after you successfully complete the online assessment.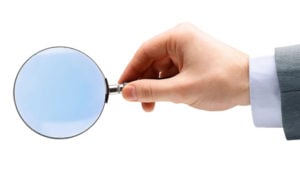 About this Auditing Training (New course on Remote Auditing Techniques and Procedures)
Opportunities and Challenges during Remote Auditing or offsite inspections
This online course for Remote Auditing (of regulatory compliance) provides an overview of considerations that Auditors and Quality Teams should take into account when planning and conducting an offsite audit or remote inspection (i.e., when conducting a 'virtual' audit vs an onsite audit).
The course details types of remote auditing methods (such as hybrid auditing methods) and ICT considerations including data security and file transfer considerations.

Requirements and procedures for conducting a Remote Audit or Remote Interactive Evaluation of compliance matters.
The course is ideal for Government Regulators, Quality Management teams, Department Managers, Administrators, ISO certification auditors/inspectors and more. It will generally assist any individual responsible for conducting an internal audit and/or an external audit of regulatory compliance (such as GMP inspections/audits and QRM/PQS audits).
Remote Auditing Guidelines and Remote Inspection Techniques
Questions this Remote Auditing Techniques training course helps answer:
What do Regulatory Authority auditors and other Inspectors and Investigators need to know in order to conduct a Remote Audit successfully?
What are the benefits of conducting remote audits vs onsite inspections during a global pandemic, when onsite auditing is risky to Auditors and other personnel (or travel to certain manufacturing regions is prohibited)?
What are the Information and Communication (ICT) technologies to consider?
What opportunities and risks arise when relying on remote auditing technologies?
How do you determine the auditing scope?
What about following up (and future audit requirements)?
What are your options for auditing when an offsite audit isn't suitable?
This Remote Auditing Techniques training course will help Auditors understand:
How to plan, prepare for and perform a remote audit or remote interactive evaluation
Best practices for performing remote audits (remote audit procedures and checklists)
How to determine if a remote audit is likely to meet the auditing objectives
The challenges and opportunities of various ICT used to conduct an audit
Data security issues and IT considerations for remote audits
Challenges of video-based site inspections and other digital technologies
Regulatory Guidance for conducting a remote audit including IAF MD4
The importance of documented risk assessments and confidentiality/security agreement
Technological challenges and ICT issues to consider
File sharing permissions/web-based access and system compatibility issues
Security and data breach risks that may be posed by remote audits and ICT
Additional content that must be included in a remote audit report
---
The events of recent years resulted in a substantial increase in Remote Audits (the TGA's term) and Remote Interactive Evaluation (the FDA term).  To address the gap in knowledge of performing a remote audit in this industry, our new course will help you learn how to prepare for a remote audit, including ICT and data security considerations.
FDA guidance on remote inspections/remote audits
FDA news release (RIE)
FDA guidance on remote inspections/ Remote Interactive Evaluations (GMP compliance audits).
The FDA first published non-binding guidance on remote auditing in April 2021 to help the pharmaceutical manufacturing industry implement remote auditing procedures.
Other Regulators from numerous countries also worked together to develop globally accepted guidelines for conducting Remote Audits of GMP compliance with PIC/S GMP regulations and other standards, including ISO.
Find out what's expected in this remote auditing techniques training course, including audit planning tips sure to benefit any professional working in an auditing or auditee role.