Do you have Pharmaceutical employees who need EU cGMP training, including validation, recordkeeping (GDocP) and GDP?
Or perhaps you're exploring current job opportunities and need to be sure you're up to date?
Whether you're starting-up production facilities overseas (or qualifying a new supplier), or have a long-established production company for pharmaceutical products or medical devices, you'll need to ensure that your employees meet current EU cGMP compliance training requirements.
EU cGMP compliance and your employees
So how can you make sure employees get EU cGMP compliance training, without blowing your training budget?
The answer could be as straightforward as using online cGMP Training Courses as part of your EU cGMP compliance training program.
Read the "Business Case for eLearning in the Pharmaceutical and Medical Device Industries" article.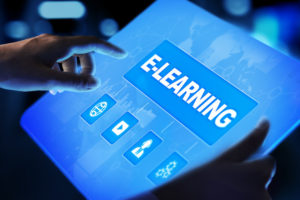 ---
EU cGMP and Compliance Audits
Many countries show diligence in relation to EU cGMP and GDP audits.
---
The WHO's initiative for higher regulatory standards means ensuring your employees have current training certificates in EU cGMP, PIC/S and other relevant codes, is more important than ever to reduce your risks.
---
What is a GMP Compliance Audit?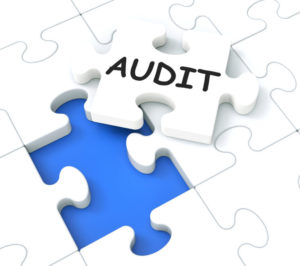 A cGMP / GMP audit is where a country's designated regulatory agency (typically a Government agency such as the FDA, TGA or EU PIC/S Auditors) monitors the organisations overall compliance with cGMP, including a thorough review of the Pharmaceutical Quality System (PQS) and Standard Operating Procedures (SOPs).
Areas of regulatory audits for GMP compliance include, but are not limited to:
suppliers/sources, storage and handling of all ingredients (which are now subjected to increasing supply-chain reporting)
sterility
personnel hygiene
manufacturing processes
validation schedules
QA testing
batch sampling/content analysis
batch release records
distribution
Because cGMP compliance guidelines are robust, out of necessity for public health – gaps in quality systems means it's easy for an organisation to get 'caught out' and cited for non-compliance/non-conformances during an audit – especially if these are not recorded and properly investigated.
Here are some common cGMP compliance gaps to be aware of:
during busy production times, employee training programs and refresher training courses could slip through the cracks
when a new process or system is added, not all personnel may be trained and/or SOPs may not be updated
when a new contractor starts work, their induction training may not be adequate (or may be non-existent)
validation procedures aren't being followed
Taking online training helps your employees keep cGMP requirements closely in mind as they go about their workdays; and can help employers meet their ongoing cGMP training requirements for personnel, contractors, and suppliers.
For help with a GMP Audit or EU GMP Audit, contact PharmOut.
---
Requirements: Employees must have current GMP / EU cGMP and GDP training (cGMP)
Working in pharmaceutical production, other life science manufacturing businesses or medicinal cannabis extraction, you'll need to ensure you, along with any employees you Supervise, have adequate GMP / EU GMP and GDP training.

Training is necessary to maintain your production licence and GMP compliance, and has a direct impact on public safety.
Read the blog about the importance of GMP when it comes to substandard or counterfeit medicines.
---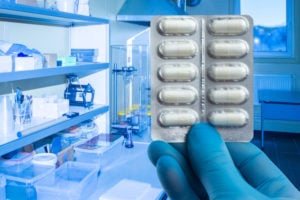 ---
What do employers need to know about EU cGMP training essentials?
Employers have a legal responsibility to provide initial GMP training as well as ongoing training, learning and development
Organisations must ensure ALL employees, working at any manufacturing or supply chain facility — including overseas facilities — are current in their EU GMP knowledge, and compliance
To meet FDA, TGA or PIC/S training requirements for EU GMP / GMP, employees must complete validated training courses
Although some countries have less auditing capacity (or diligence), the World Health Organisation is hoping to increase GMP / GDP compliance audits to better protect the vulnerable populations being given substandard or contaminated medications
---
Operational leaders must ensure that all employees who had EU cGMP orientation training at the start of their employment, remain up to date with current GMP / PIC/s and more — this includes employees working in offshore facilities.
---
The biggest challenge facing organisations needing to ensure employees get quality EU GMP / GMP and GDP training is the factor of TIME
Other factors employers must consider include:

Convenience and Course Scheduling (vs online course options)
Learner engagement with course content; impact on data retention
Follow-through (compliance / GMP adherence) in production and distribution environments
Integrated record-keeping for employee compliance training
---
What's the best way to train employees to comply with EU cGMP regulations?
Training should always meet GMP guidelines, which indicate induction and ongoing training in cGMP is required.
Employees, Supervisors and new contractors tend to be exceptionally busy individuals inside and outside of shift hours.
During a shift, there are also numerous procedures that need to be followed, with very little downtimes scheduled (due to labour cost pressures)
During the pandemic, onsite training also comes with risks – read the business case for eLearning during a pandemic.
This means there are few — if any — opportunities to gather everyone who NEEDS training into a room, and/or on the same schedule, to complete their training.
Outside of working hours, everyone also seems busy with family obligations, other educational pursuits, conference schedules, hobbies and the like….yet training must be a priority to meet regulations and minimise production risks.
---
So how do you get your employees trained in current GMP (current EU cGMP) to meet current FDA, TGA and PIC/s requirements?
Solution: You blend it. 
You blend onsite training with low-cost online GMP training courses to provide a blended, more convenient learning experience for your production, testing and distribution employees.
Instructor-led training should also be part of the blended learning experiences you can offer to new and existing employees. But online courses add that bit of flexibility that can make all the difference in the world to ensuring completion of training requirements and improving your employees' understandings of current GMP requirements.
The benefit of providing digital training methods (online EU GMP courses) is that these courses can be done on the employee's time frame. They can be completed at their own pace, even in unexpected down time. All without interrupting workflows or disrupting family time, such as might occur when an employee is forced to travel to an instructor led GMP course.
---
Benefits: EU cGMP eLearning can be accessed nearly anywhere in the world, at any time.
Your team can complete a course while waiting for a child to finish a tutoring appointment or sports lesson, for example. Or they can break up longer courses into separate days or weeks.
The employee can review the completed materials again for up to 12 months to further enhance retention and learning outcomes.
The validated online assessments can be done at any time, with immediate downloading and/or emailing of their Certificate(s) of Completion.
Best of all, training budgets can be met when these low-cost training methods are combined with other options, such as public GMP courses or instructor-led courses onsite at your facilities (and PharmOut offers GMP and EU GMP training, validation training and GDP training, anywhere in the world).
In response to the busy lives everyone leads these days, and the necessity of keeping your production lines running smoothly, safely and profitably; we recommend investigating the EU GMP / GMP e-learning and online Certificate Courses for your team.
Next article:
10 Ways to Cut Your Training Costs for GMP and EU GMP Employees
For instructor-led courses, visit PharmOut's GMP, GDP, CAPA and EU GMP onsite training courses or public courses.
Topics in this blog: EU GMP certificate courses, EU GMP online courses, EU GMP requirements training, EU GMP training courses, training EU GMP.
Last updated on July 6th, 2023 at 11:30 am