Recalls related to software issues
Software issues are the most common reason for medical device recalls.
Medical device manufacturers (similar to pharmaceutical manufacturers) should be prepared to implement recall actions, when necessary. While quality testing occurs throughout manufacturing, including final checks prior to market release, sometimes a quality issue may be discovered after the product is released for use or sale.
Sometimes a quality issue or other product defect involves a high-risk product. In these scenarios, a recall must be implemented urgently. This requires timely communication and coordination with Regulatory Authorities (who generally need to approve the recall) and with distributors.
What this means for medical device and pharmaceutical companies is that your personnel must, at all times, be 'recall ready' and appropriately trained to implement a rapid recall when necessary.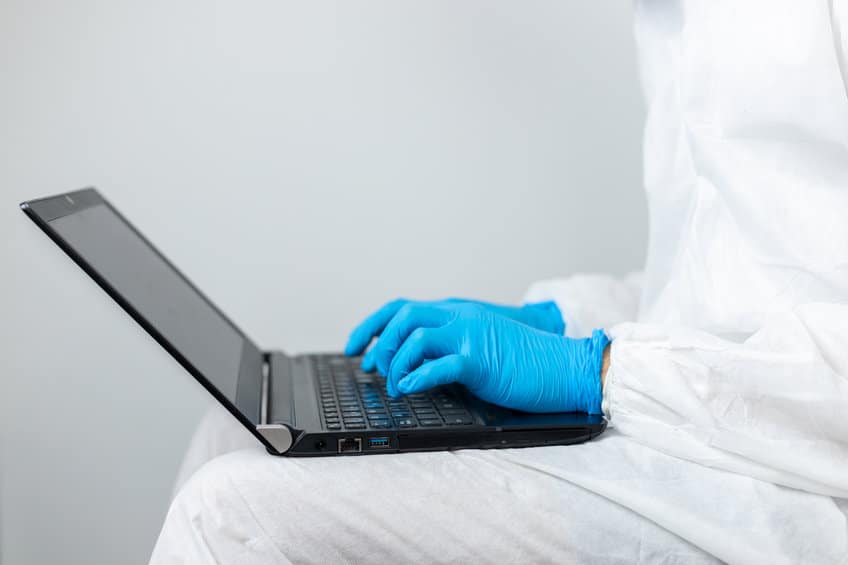 Common reasons for medical device recalls
Consumer warning notices, safe use instructions, and/or recalls of therapeutic products generally occur in relation to one or more of the following issues:
Recalls related to product tampering
Suspected tampering is another reason a product recall may become necessary.
Need to train your medical device manufacturing or design team? Review our Medical Device Regulatory Compliance eLearning Courses.
There's also a course covering rules for the Prevention of Falsified Medicines/Counterfeit Medicinal Products.
This article briefly outlines common reasons medical device recalls are initiated in the therapeutic products sector.
When is a product recall necessary?
A product recall may become necessary after identifying a quality incident, such as a deviation/non-conformance (e.g. OOT/OOS), product defect, software malfunction, and/or tampering incident, which presents an unacceptable risk to users (patients/consumers).
Recalls may also be necessary when a product is not in compliance with national laws (e.g. the product does not have a Marketing Authority and/or is being misrepresented via packaging materials and advertisements/other marketing materials).
Recalls may be voluntary in nature or they may be mandated by a Competent Authority/Regulatory Authority, such as the TGA (Australia), FDA (USA) and/or other Competent Authorities/Government Agencies.
Responsibilities for managing a medical device recall
Recalls must be managed carefully, in accordance with your internal PQS/QMS procedures and in compliance with medical device regulations and national laws.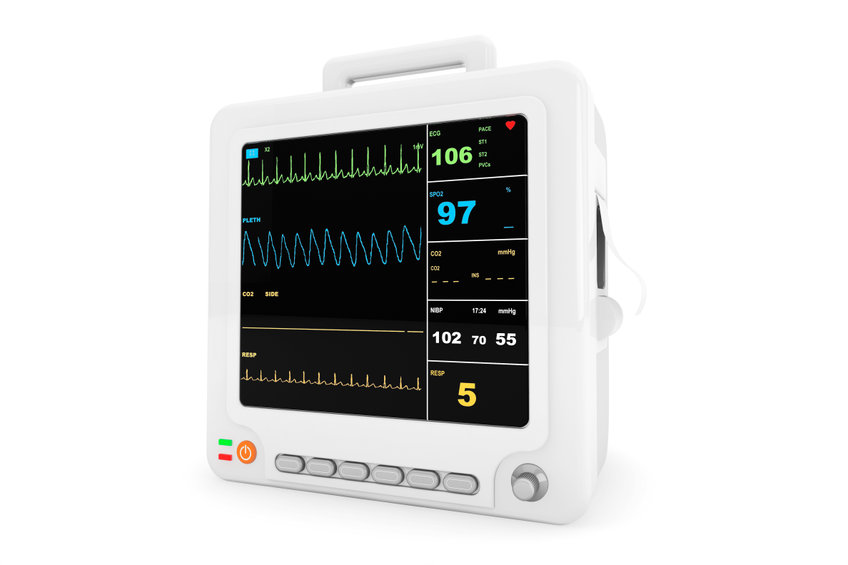 Regulatory Authorities generally require immediate notifications when a potential recall scenario is identified. Pre-approvals of product recall plans are often necessary.
Why is a recall of a medical device sometimes necessary? Reasons for recalling a medical device can vary. How recalls of medical devices are managed may also vary, somewhat, depending on the type of device, and its risk classification.
Managing the recall of implanted medical devices, such as pacemakers, would involve different strategies than recalling, say, a finger pulsometer. But there are specific rules and regulations to follow for recalls, to help protect patient health, reduce risks, and meet regulatory requirements.
To find out what Regulatory Authorities expect in terms of recall preparedness & recall procedures, take the Therapeutic Product Recalls training course (online).
Medical Device recalls were common during the pandemic
Recalls of medical devices have been increasing for several years. There was also a notable increase in medical device recalls during 2020, 2021, and continuing into early 2022, related to the pandemic crisis.
The pressures of the recent global pandemic required new medicinal products to be developed and tested to gain Marketing Approvals. This certainly helped save lives.
However, the pandemic also led to a number of unauthorised medical devices and counterfeit products flooding the market, particularly during the early years of the pandemic.
Example of a recall/FDA consumer warning letter in relation to an unauthorised rapid antigen testing device (known as a 'rat' test): E25Bio Recalls COVID-19 Direct Antigen Rapid Tests That Are Not Authorized, Cleared, or Approved by the FDA and May Give False Results (Source: FDA).
PPE recalls during the pandemic
What was the impact of the Pandemic on medical device recalls, including Personal Protective Equipment (PPE)?
There were many recalls and warning letters of unauthorised, substandard, and counterfeit products during the pandemic. Additionally, authorised manufacturers and distributors had to ensure their supply chains weren't compromised by product theft (diversion), infiltration by counterfeits, etc.; these were extremely challenging times.
Increased demand and low stock also impacted recalls
Demand for medical devices was high. Raw materials were sparse and increasingly expensive. And unprecedented staff shortages were a daily occurrence.
Industry manufacturers were under mounting pressure to:
produce unprecedented volumes of medical devices/other pharmaceuticals
meet the needs of their communities including protecting healthcare workers
respond to global demands including competing orders from Government agencies
adapt to their own supply chain shortages (unpredictable deliveries/shipping disruptions)
cope with low personnel numbers due to unprecedented reductions in available medical device industry-trained employees
When stock is low during a public health crisis such as a pandemic, Regulatory Authorities evaluate the risk of supply shortages and detrimental public health outcomes when advising a company on recalls. That stated, medical device products entering healthcare markets must be suitable, effective, and safe to use.
Medical device shortages during the pandemic (examples)
Product shortages included surgical masks (N95/KN95), injection equipment such as syringes, and covid-exposure testing kits. Manufacturing companies did the best they could to meet demand under unprecedented circumstances. It was challenging to cope with increasing pressures from Government Authorities around the world, each desperate to gain their own supplies to protect their populations. Then, there were media misrepresentations along with social media distribution of inaccurate product safety information.
The pressure on the industry was enormous.
Regulatory Agencies supported manufacturers as best they could. Even so, product recalls occurred for various reasons. This included recalls of test kits due to false positives or false negatives, despite massive education programs to ensure people recognised these home tests would never be 100% accurate, every time, given the virus type, outbreak scenarios, ongoing mutations, and human errors when self-administering the tests.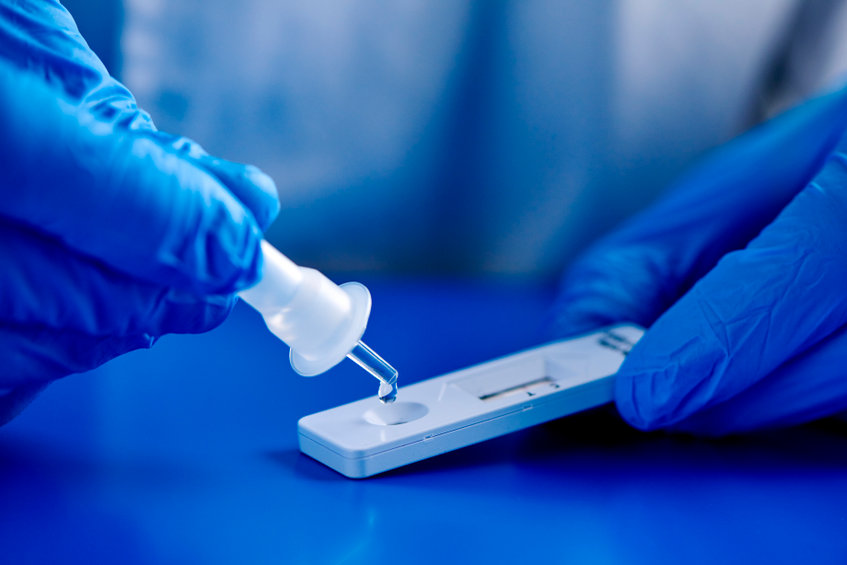 Need to train your medical device manufacturing or design team? Review our Medical Device Regulatory Compliance eLearning Courses.
Recalls of reagents & testing kits due to false positives and false negatives
Read the Cochrane review on home-test accuracy and acceptance of false positives/false negatives.
Covid testing kit demand during the pandemic
Again, demand for such test kits vastly exceeded manufacturing capacities, just as occurred for protective masks, ventilators, and more. There was also steep competition for available raw materials including reagents, along with the worldwide shortages of medicines and PPE. However, because labs were unable to cope with the volume of PCR test demands during peak outbreak periods (for months at a time), and because people needed to isolate early to help protect others in their communities: home-based test kits were desperately needed around the world.
RAT tests, while not perfect for every situation, certainly saved many lives. They helped people recognise when they needed to isolate themselves; and when they should monitor their symptoms more closely than they might have otherwise done.
Recalls of unauthorised medical devices
Many products subjected to consumer warnings and/or mandated recalls during the pandemic years were products not yet authorised for sale by Regulatory Authorities. These products lacked valid safety, quality & efficacy data; were substandard (products with known quality defects or poor manufacturing practices), and often involved fraudulent/counterfeited products, including counterfeit vaccines.
This was one of several reasons medical device recalls have increased in recent years.
Mandatory FDA recalls of medical devices
The FDA issued numerous warnings (and ordered recalls) to warn the public about products:
being illegally imported/distributed
being falsely advertised regarding efficacy, safety, effectiveness (and indications for use)
failing to meet Marketing Authority requirements including manufacturing conditions and specifications
For example, numerous heavily contaminated hand sanitisers have been recalled by the FDA in recent years).
To find out what Regulatory Authorities expect in terms of recall preparedness & recall procedures, complete the Therapeutic Product Recalls (certificate training course) available online.
Medical Device FDA approval applications & product recalls
Regulatory Authorities, including but not limited to the US FDA, the Australia TGA, and the UK's MHRA, were inundated with new product applications (Marketing Authority applications), consumer complaints, and fighting off the rash of intentionally mislabelled/counterfeit products entering their healthcare markets during the pandemic. These issues also had significant implications in terms of product recall volumes.
Pre-pandemic increase in recalls of medical devices (2018)
Medical device recalls were increasing prior to the pandemic, however. Many of these recalls involved technology issues (software issues).
Other reasons associated with medical device recalls include:
product mislabelling
issues with sterility
various other quality issues or defects
Additional information on medical device recalls
Need to train your medical device manufacturing or design team?
Why is software the leading cause of recalls?
According to data from the FDA and various product recall tracking agencies, software issues were a leading cause of recalls in the US since around 2016. That's a full four years preceding the impact of the pandemic on the medical device supply chain (a notable increase occurred by the 2nd quarter of 2020). Evolving medical technologies bring benefits and save lives. But along with the benefits of new technologies, there are always risks that require effective risk management strategies, via the pharmaceutical quality management system (PQS).
This rise in medical device recalls related to software issues is, in part, related to newly developed technologies that bring immense benefits to patients, as well as inherent software-related risks. For example, there has been an increasing reliance on robotic arm technologies during highly-complex surgical procedures; but as with ALL things in life, including healthcare, things can sometimes go astray. This is why compliance with quality management standards, such as ISO13485, is so important.
Technological advances and medical device recalls (risks)
In summary, advancing technologies have led to an increased reliance on software in medical devices, including AI (Artificial Intelligence). Software or AI may be part of the product design and/or embedded into manufacturing processes, or offered/used as a medical product, in and of itself, as a stand-alone product (i.e. SaMD).
Many, but not all, medical devices run based on some type of software, internally or externally.
There are three (3) key types of software to consider in relation to Medical Device recalls:
Software AS a Medical Device (SaMD), akin to 'standalone' medical software (not embedded) – including diagnostic software
Embedded software, engineered/embedded within the medical device itself – including ultrasound machines
Software, including Artificial Intelligence (AI), used in the manufacture of a medical device, including 3D printing
All products that rely on software – medicinal products included – have inherent risks that are expected to be thoroughly assessed, and carefully managed, using quality risk management principles (QRM). Compliance with ISO-13485-2016 and with other relevant PIC/S standards, such as Annex 11 (Computerised Systems), is crucial to reduce associated software risks.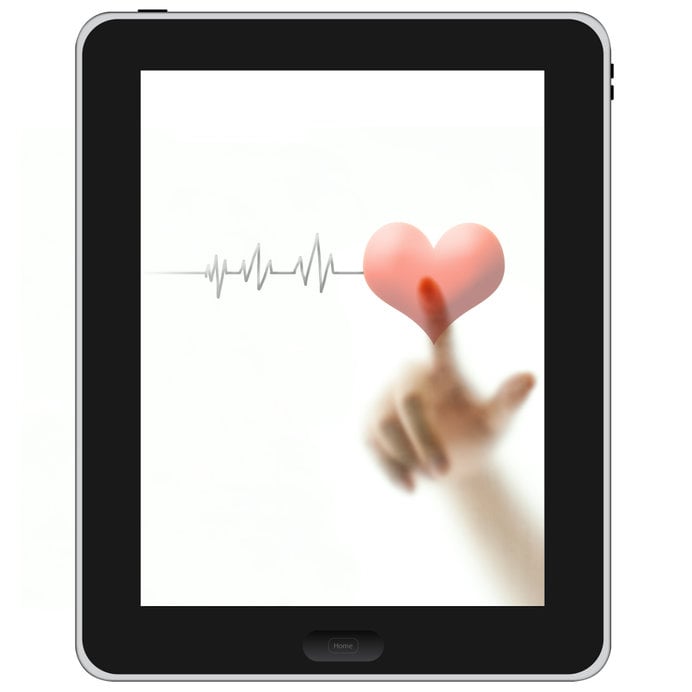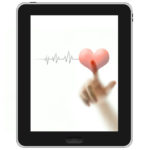 Medical software:
Risk examples include potential software failures (coding 'bugs'), input errors/user errors, miscalculations, memory failure/data loss, power disruptions during a scan, for example, and other issues.
Complete the Therapeutic Product Recalls (certificate training course) available online.
Obsolete technologies and higher costs for medical devices and equipment
Hospitals, especially in the USA, are tightening their budgets as changes of ownership become a common occurrence. Some medical devices in hospitals cost millions of dollars to install, qualify, and maintain.
In some cases, the underpinning technologies, materials, and/or manufacturing components for a medical device may become:
unavailable
obsolete
unsupported
unsustainable
too costly to obtain
This can lead to changes to approved suppliers (new supplier qualification rules apply) including suppliers of raw materials/replacement parts, or it may lead to a complete redesign of the product.
These changes can also halt production/distribution of the product altogether (e.g. product withdrawal from the market for reasons other than a quality concern).
There are also cybersecurity risks to consider for medical device software products (risks that are increasing over recent decades).
Reducing medical device risks and software risks: ISO13485-2016
To reduce risks to patients in relation to medical devices and their software technologies, medical device quality systems must meet expected standards. These standards generally include: ISO13485-2016 requirements, PIC/S Annex 11 (Computerised Systems) product-specific requirements if applicable, Data Integrity standards, SaMD GMP guidelines for stand-alone software products, and other relevant engineering standards, ISO/industry guidelines, and national laws.
Note: Products in the category of Software as a Medical Device (SaMD) are subject to specific medical device software regulations. Complete the SaMD regulatory guidelines training course (online).
Quality systems information from the IMDFR for Software as a Medical Device – IMDFR guidance can be found by clicking here.
Monitoring complaints is a crucial component of an effective quality management system for medical device manufacturers.
Having an effective complaints management system will assist with product defect investigations and recall investigations.
Click here for online courses relating to Deviations, Complaints, Medicinal Product Recalls, and other requirements for medical devices and pharmaceutical products.
Note about Medical Devices & FDA recalls (2019 – 2022)
Certainly, we've seen several years of an increase in product recalls, including medical device recalls and PPE recalls. There are signs that increases in recalls related to the pandemic may be levelling out, as of mid-2022.
Certainly, we've seen several years of an increase in product recalls, including medical device recalls and PPE recalls. There are signs that increases in recalls related to the pandemic may be levelling out, as of mid-2022. Yet as with all things relating to the pandemic, unpredictability remains.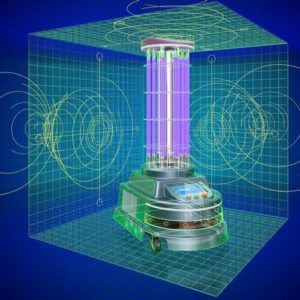 Resources for Medical Device Quality Managers
Find out more about regulatory compliance requirements in relation to medical device product recalls.
Visit the FDA's list of Medicine Shortages.
Review the Therapeutic Product Recalls (certificate training course) available online.
Refer to the FDA medical device guidance publication: Software as a Medical Device (SAMD): Clinical Evaluation – Guidance for Industry and Food and Drug Administration Staff – published in 2017.
You may also want to complete the Certificate GMP Course on SaMD regulatory compliance (online).
Pharmaceutical or Medical Device industry engineers
Are you an engineer, architect, project manager or product designer in the Pharmaceutical or Medical Device sector?
If yes, you'll benefit from the online education course covering Pharmaceutical Manufacturing Fundamentals (an online training series). This series includes 4 certificate industry compliance courses for pharmaceutical & medical device engineers, HVAC experts, water quality experts, contamination prevention experts and manufacturing personnel.
Medical device recalls
Frequently asked questions about medical device recalls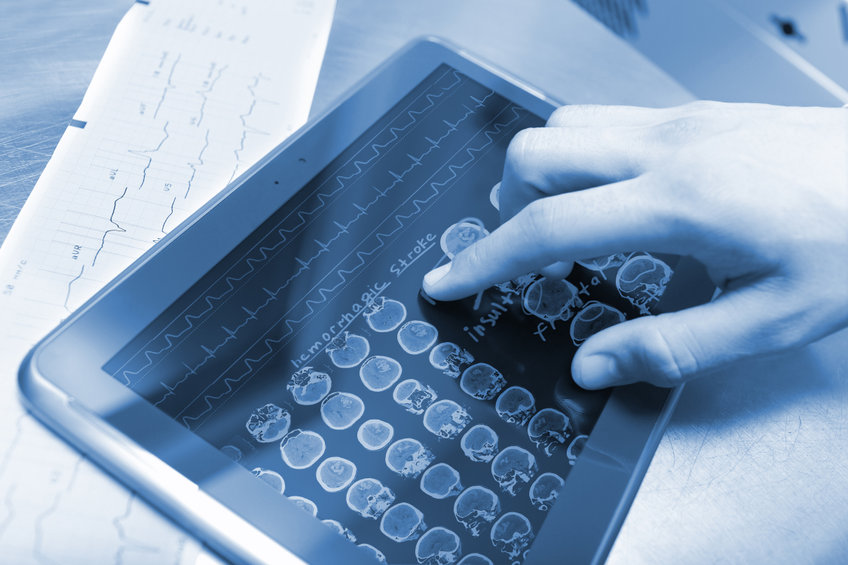 What are the most common reasons for medical device recalls?
As noted above, many medical device recalls are linked to issues related to software malfunctions or a lack of computerised system validation
Sterility issues, impurities, or faults/medical device failures can also lead to a recall of a medical device
Other medical device quality concerns may be identified in relation to complaints monitoring and/or regulatory compliance audits/inspections
Mislabelling/packaging issues, or false advertising in relation to illegally sold products, is also a relatively common reason behind medical device recalls
Medical device complaints recordkeeping & retention
Why it's important to carefully record, and monitor, medical device complaints
Complaint monitoring is necessary to detect quality issues with medical devices. Two examples, below, show how complaints monitoring detected a quality issue with a product, with no serious injuries or fatalities reported.
Case study: Medical Device Recalls (Complaints)
Medical device recall examples linked with post-release complaints monitoring
WIRION product recall (January 2022):
Device malfunction reports: 9
Reported deaths related to this issue: None
IRION product recall (January 2022):
ZIMMER BIOMET product recall (2021)
Complete the industry's therapeutic goods 'Product Complaints Management' certificate training course (online) – click here for information.
Further Reading on Spikes in Medical Device Recalls
Spike in Medical Device Recalls of Class I Devices (FDA) 2022
Spike in Medical Device Recalls (2022)
Pre-pandemic spike in medical device recalls (2018)
IMDFR definition of Software as a Medical Device: IMDRF.org
Quality systems for Software as a Medical Device – IMDFR guidance can be found by clicking here.
Click here for online courses relating to Deviations, Complaints, Medicinal Product Recalls, and other compliance requirements for medical devices and pharmaceutical products.
Last updated on December 5th, 2023 at 09:01 am