Data Integrity
USD $35.00
Course duration: Allow 2 to 3 hours to complete this course.
Satisfaction Guaranteed
No Hassle Refunds
Secure Payments
Description
PIC/S Data Integrity requirements training course
GMP Data Integrity Course Description:
This "Introduction to Data Integrity" certificate GMP training course is available online, 24/7 from the date of purchase, for 12 months. One learner per license.
The Data Integrity guidelines/compliance training course is based on various guidance publications including PIC/s Data Integrity Guidelines (1 July 2021) and various Annexes (including Annex 11, Computerised Systems), the FDA's CFRs, the TGA's guidelines on interpreting PIC/s Data Integrity requirements in various Annexes, MHRA and EMA publications and related guidance on Data Integrity compliance requirements in cGMP environments, and other PIC/s Data Integrity publications.
It is suitable for anyone who needs a better understanding of regulatory expectations for data governance and data integrity compliance in GMP environments, including but not limited to:
All levels of personnel (Quality Managers, Team Leaders, new employees, IT System Administrators, laboratory researchers, etc.)
Contractors, suppliers and distribution personnel who require introduction training (or refresher training) in data integrity compliance/regulatory expectations
Managers and IT personnel who need to understand their cGMP data management and data governance responsibilities, including computer system access restrictions and the impact of organisational culture on data integrity (data reliability) and product quality
Note: this course can be taken as a stand-alone course or combined with other online GMP training courses.
Learners should have at least a basic understanding of good manufacturing practice (GMP) requirements and should also complete required GRK training for good documentation/good recordkeeping practice requirements.
---
This course will also suit Regulatory Authority representatives, self-inspection personnel, and GMP Auditors who want to better understand the recent updates to GMP compliance guidelines for data integrity (DI) (e.g. from PIC/s, the FDA, the TGA, and other Regulatory Authorities)*.
For Quality Team leaders who need to train larger numbers of personnel on GMP compliance topics, or need multiple courses for a single user, consider the option of custom bundled training packages. 
---
The Introduction to Data Integrity training course explores PIC/s GMP requirements for data integrity.
Snapshot: The course provides an overview of data management responsibilities and data integrity compliance requirements for personnel, managers, contractors, system administrators and IT support personnel working in GMP environments (e.g. pharmaceutical manufacturing, medical device manufacturing, biological medicines, and ATMPs, veterinary medicines, other life science products with public health implications, etc).
In addition to the latest Data Integrity guidance updates from PIC/s (the Pharmaceutical Inspection Co-operation Scheme) (published on 1 July 2021), this course includes draft guidance documents on GMP data integrity requirements from various Regulatory Authorities.
---
This GMP data integrity compliance information training course includes examples from:
---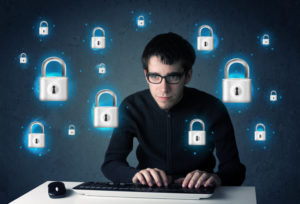 ---
What is covered in this Data Integrity (DI) training course?
Course content for this online cGMP data integrity training includes:
Regulatory guidance for data integrity and data management in GMP environments
Data governance expectations
Data risk management/data risk assessments and prioritisation of data governance and data controls
IT security and data protection requirements for computerised systems
Computerised records vs paper records and the use of electronic signatures
User authentication requirements (logins, passwords, remote access)
Cultural/behavioural influences on data integrity compliance
Management responsibilities for ensuring data reliability/data integrity for the data lifecycle (retention periods)
Systems and controls for data integrity (GMP manufacturing environments)
Pharmaceutical recordkeeping basics (ALCOA+ and Good Recordkeeping Practice or 'GRK') – note GRK requirements are covered in a separately available online GRK training course.
Record changes and approval processes for corrections and mistakes
Data integrity in the laboratory (avoiding scientific fraud)
---
How long will it take to complete the online training course?
Online GMP certificate course timeframes can vary from learner to learner and from topic to topic.
Course duration: Allow 2 to 3 hours to complete this course.
---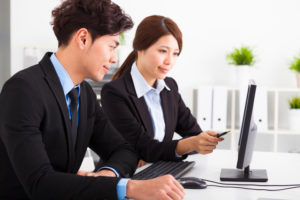 ---
Who should take this Introduction to Data Integrity (GMP requirements for data integrity) training course?
Quality Managers and Responsible Person(s)
Operations Managers
GMP manufacturing personnel including contractors and maintenance workers
GMP Team Leaders/Department Heads
Suppliers and approved vendors (supply chain personnel, contractors, logistics personnel)
Data Management Personnel
Information Technology Personnel and Security System Administrators
System Administrators, particularly IT personnel and system admin teams in GMP environments and/or laboratories
Auditors and Self-inspection/CAPA investigators
Department Heads
Warehouse managers and distribution personnel
Logistics Managers and shipping/receiving personnel
Laboratory researchers and non-clinical personnel
Clinical research study sponsors
Academics and non-clinical laboratory teams/scientists/investigators
Analysts/Laboratory Research Report Writers
---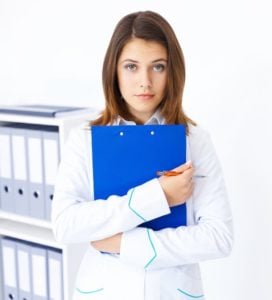 ---
Pre-requisites: None
Note, however, that this Introduction to Data Integrity online training course assumes learners will have an understanding of basic GMP compliance requirements.
If learners are new to GMP environments, ensure they take "The 10 Golden Rules of GMP" and GMP Part I, GMP Part II, and product-relevant online training for PIC/s Annexes.
Good Recordkeeping Practice (GRK) is a key requirement for compliance and while GRK is covered briefly in this online Data Integrity (cGMP/GxP requirements) training course, it requires more comprehensive training.
Purchase the GRK training course for an online good recordkeeping practice/good documentation practice option (GDocP) to supplement your onsite training programs and data governance measures.
---
Recommended online GMP/cGMP certificate training courses:
Annex 11 – Computerised Systems
FDA CFRs 210 and 211 for pharmaceutical manufacturing 
Good Laboratory Practice (GLP) – non-clinical 
Preparing for an Audit (cGMP Audit checklists)
Remote Auditing techniques/procedures training for GMP Regulators and GMP compliance Self-Inspections

---
Resources (suggested reading):
Top 10 pharmaceutical industry blogs (top 10 GMP blogs)
Pharmaceutical Industry Jobs: 5 Essential Skills
GMP Audits and PQS deficiencies (MHRA) 
List of global Regulatory Authorities / GMP Auditors (Who regulates GMP environments?)
*The course is based on recently updated Data Integrity (DI) compliance guidelines published by PIC/s (1 July 2021) on good data management practices and data integrity requirements; and other draft data integrity guidelines published from regulators such as the FDA (USA), the TGA (Australia), EMA (Europe), MHRA (UK) and other GMP Authorities.
---
Disclaimer: Education purposes only.
Successful course completion will enable the learner to get a course Certificate of Completion (dated) and a Credly badge.
Learners must also read, understand, refer to and comply with all regional and product-relevant cGMP regulations (e.g., product-relevant Annexes), Annex 11 (if applicable) for computerised systems, and national laws.