Software as a Medical Device: SaMD Regulations
USD $70.00
Course duration: Allow from 2 to 4 hours to complete this course.
Satisfaction Guaranteed
No Hassle Refunds
Secure Payments
Description
SaMD regulations – Software as a Medical Device
Medical Device Software: SaMD Regulations Training Course
This is a great online course to help manufacturing personnel and regulatory officials understand the regulations for Software as a Medical Device (SaMD) products. This course is best completed along with other Medical Device training courses such as ISO 13485 (QMS) and ISO 14971 (Quality Risk Management/QRM).
If you are a software developer, medical software designer, medical device manufacturer, IT professional or health care practitioner working with medical device software, you must ensure:
Compliance with current SaMD regulations and computer system validation (CSV) expectations
Compliance with other relevant Medical Device Regulations (such as the EU MDR/MDR

, available in an online course on the

GMP education certificate course pages

).
This SaMD regulations training course, covering 'Software as a Medical Device' describes GMP compliance requirements for software being developed for medical purposes.
This course is based on globally accepted industry standards for SaMD products, including SaMD guidance from the International Medical Device Regulators Forum (IMDRF): Software as a Medical Device Possible Framework for Risk Categorisation and Corresponding Considerations (2014), and related SaMD guidance from Regulatory Authorities such as the FDA, EMA, and TGA.
---
Medical Device Industry: SaMD
Compliance Requirements & Regulatory Expectations for SaMD products
This online SaMD regulatory compliance training course reviews Competent Authority expectations and SaMD auditing trends. It is designed for engineers/software & medical device designers, and all other employees working with any of the following products, including end-users (healthcare & hospital personnel):
Medical-use software that operates independently of other equipment (stand-alone medical software)
Software used in conjunction with (but separate to) other medical devices
Software/apps with complementary medical functions (e.g., radiotherapy guides that assist with drug delivery targets/treatment planning yet which do not rely on the delivery equipment, e.g. these products operate separately to the equipment)
Software with diagnostic assistance functionality and/or dose management capacity
---
SaMD regulations & compliance training
SaMD training for software engineers and medical device industry employees
Software as a Medical Device (SaMD) regulations training is designed for professionals who work with Medical Device Software products, including software product development professionals and IT maintenance personnel, including for software used in healthcare settings and hospitals.
SaMD regulatory compliance training
This course may be especially useful for medical app programmers/coders/software designers, end-users, medical device software inventors and SaMD Quality Management personnel. It is also suitable for practitioners who need to understand the regulatory requirements of their equipment, such as diagnostic software and software updates/maintenance and software security.
---
The SaMD regulations training course will generally benefit individuals who have a role in designing, developing, manufacturing, supplying, qualifying, validating, using and/or maintaining software products used for medical purposes (and/or software used in medical settings). This course will also help learners understand regulatory terminology relating to stand-alone medical software vs software embedded in a medical device.
---
What is meant by SaMD when it comes to medical device software/programs?
Medical-purpose software is a term that includes all software products that have stand-alone medical capacity or functions.
Examples of SaMD include:

Software with health condition diagnosis or monitoring functionality
Software that provides medical treatment directives (radiation targets/dosing recommendations) or other critical parameters, e.g.

Dosing regimes
Treatment efficacy tracking
Other types/other healthcare functionality

---
GMP regulations and requirements for Software classified as a Medical Device (SaMD)
While there are international standards for SaMD products, each jurisdiction may have its own approach or additional SaMD guidance publications.
While providing a global perspective on SaMD regulatory requirements, this course includes examples of regulatory considerations for medical-use software (Sofware as a Medical Device or "SaMD") from various groups and regulators, such as: the ICH, Europe (EMA), the UK (MHRA), the United States (FDA), and Australia (TGA).
These include Medical Device industry standards, such as ISO 13485 (QMS) and ISO 14971 (Quality Risk Management/QRM).
Read the article on FAQs for Medical-use software (SaMD).
This GMP Certificate online course covering regulations that apply to Software as a Medical Device (SaMD) is available immediately upon ordering your course.
Once you complete your online course purchase, search your email folders for your login information (search all email folders for the terms "SaMD" and/or "onlinegmptraining").
---
Regulation compliance topics (SaMD regulations course overview)
Topics you'll learn about in this online compliance training course include:
Different types of software and software classifications for medical-use software
Embedded vs independently-operating medical-use software
Which software products are classified as SaMD
Which products are regulated separately to other medical-purpose software products, such as software embedded in/dependent upon a particular medical device (hardware/firmware)
GMP regulations for medical-purpose software
Quality control measures to reduce risks including user error, data integrity issues, coding errors
How different countries regulate medical use software (examples from Australia, America, Europe and the UK)
mHealth and the medical-use software industry
Classifications of software being utilised for diagnostic purposes and/or remote monitoring of chronic conditions, prescription dosing regimes, and/or being used in the capacity of a clinical treatment decision-making aid
Quality Management System (QMS) considerations for software products (based on risks to patients)
Legal obligations and quality assurance responsibilities for SaMD suppliers
Medical industry software risks including cybersecurity, data breaches, and/or malware attacks
---
How long does this SaMD course take to complete?
Completion timeframes for this training course generally range from 2 hours to 4 hours in total.
This time frame includes the online Final Assessment regarding SaMD regulations compliance.
Successful completion of the course, including the online Final Assessment, provides you with a SaMD course Certificate of Completion.
How do I get started?
Add the course to your basket and then complete your purchase (check-out).
Consider training bundles if you need multiple courses.
Access is granted to this Software as a Medical Device (SaMD) course immediately upon ordering your course.
Once you complete your online course purchase, simply search your email folders for your login information (search for "SaMD" or "onlinegmptraining".
This course, and other courses you order, will be available to you via the internet, 24/7, for 12 months from the date of purchase.
Return to the online GMP training course listings, or scroll down to read further information about this training course.
Note: Use the 'contact us' page to request information on training a large number of employees.
---
Why complete this SaMD regulatory compliance training course?
Regulatory compliance is essential for the safety of patients, medical practitioners, and other end-users. If a Regulatory Authority finds a company in breach of regulations during an inspection – or in relation to a complaint investigation – they can impose large fines on the company and/or mandate certain manufacturing requirements.
Regulatory Authorities (Competent Authorities)
can also completely shut down manufacturing, and/or initiate criminal proceedings against owners/management where gross breaches of regulations are discovered.
---
SaMD compliance training is essential to help prevent product quality issues, regulatory inspection failures, audit-related citations/fines, and other product safety issues
Of the key leanings you'll gain by completing this Certificate GMP Course overviewing SaMD Regulations, you'll gain clarity in relation to:
What Regulatory Authority representatives generally expect when they conduct an inspect/GMP compliance audit in relation to SaMD regulatory requirements
Different types of software and software classifications for medical-use software
Which software products are classified as SaMD – The difference between embedded vs independently-operating medical-use software
SaMD regulations/GMP regulations compliance requirements for medical-use software
Recordkeeping and safety monitoring requirements for Software as a Medical Device (SamD) products
---
This medical-use software (SaMD) regulations training course is ideal for medical software designers, medical device developers, quality managers/quality assurance personnel, product quality testing personnel, suppliers, manufacturing personnel, contractors, and other pharmaceutical/medical device industry personnel who design, supply, sponsor, maintain and/or monitor the safety of medical-use software products (including end-users/healthcare workers of nonembedded medical device software).

---
SaMD snapshot: regulations for medical device software products
Brief course description: This online course introduces learners to regulatory requirements and harmonisation efforts for medical-purpose software including examples from the FDA, TGA, EMA, MHRA
Suitability: This SaMD regulatory compliance training course is recommended for anyone involved in the design, maintenance, supply, validation and/or use of medical-purpose software.
GMP Education Topic: Design criteria and safety monitoring of medical-device software (SaMD) products and GMP regulations
Benefits to learners: Learners who successfully complete this online course covering SaMD regulations/medical software regulatory compliance training will gain an understanding of the regulatory compliance responsibilities of managers, manufacturers, employees, contractors and SaMD suppliers.
Bonus: The course also explores recent trends in the SaMD and mHealth software app development industry

– including why Regulators are changing regulations to ensure more rigorous product quality testing (and software safety monitoring) to protect patients and public healthcare outcomes.
---
Will I need to complete this SaMD compliance training course?
This online module provides an overview of the regulatory landscape for medical software products.
This course is meant to accompany product-specific training and in-house training programs as part of a blended training program.
While this course is not intended to replace onsite training and product-specific GMP compliance Supervision, it is an excellent SaMD training resource to blend with your onsite training program(s). The SaMD regulations compliance training course may be a valuable addition to in-house compliance training programs, because:
Regulations for medical-use software mean manufacturers and sponsors have a legal obligation to meet quality, safety and efficacy standards.
Regulations require the provision of adequate induction training and ongoing GMP compliance training.
Compliance training requirements apply not only to personnel but to contractors, maintenance workers/SaMD & equipment maintenance personnel, suppliers and distributors.
Training provided by Management must be kept current, be adequate in scope, and continue on an ongoing basis.
The course is thereby recommended for all responsible persons in pharmaceutical medical device manufacturing, including distribution personnel, software development teams and management teams tasked with designing, quality monitoring, and/or maintaining medical-use software products.
It is suitable for researchers investigating medical device software products and/or who validate or update medical software.
This course may also be suitable for hospital purchasing professionals and individuals tasked with medical device quality management, medical software integration projects and software equipment maintenance.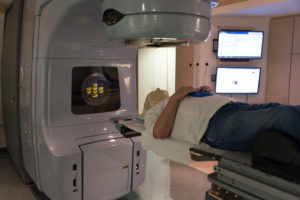 ---
It is important for patient safety to ensure all medical-purpose software programs work as intended. The purpose of regulations and GMP compliance is to ensure patient safety and public health outcomes meet quality standards in terms of safety, accuracy, and reliability.
---
Software with medical functionality must meet stringent development, manufacturing and product testing standards.
Medical software is rapidly increasing in complexity, scope, and centrality to patient care decisions.
As everyone working with computerised systems — including medical software — is well aware, software products generally require:
Testing and validation
End-user instructions and training
Data security measures/independent logins (cybersecurity)
Updates/upgrades and other maintenance activities
Firmware/software/technology replacements as appropriate (continuous improvements)
It is crucial that potential input errors, system faults, power outages and other risks of medical-use software are appropriately risk-assessed and mitigated through robust quality monitoring systems.
Quality by design is particularly important when it comes to medical device products, including medical software products.
Collaborations with clinicians should also begin early in the design stages; with continuous improvements continuing through the lifespan of the software product.
This includes different types of regulated medical software – including customised software programs – used in medical clinics, hospitals, doctor's offices, cancer treatment facilities, medical schools/universities, and other healthcare delivery or software device-testing facilities.
This course, as part of a blended learning solution, helps software designers and SaMD personnel to better understand their legal obligations.
It also helps medical equipment maintenance workers understand their regulatory compliance requirements.
---
As software increasingly becomes a crucial part of medical care, including determining oncology treatments and dosing regimes, the benefits and risks of medical use of software become more potent.
---
What will you learn in the SaMD regulations training course
SaMD regulations compliance orientation training for medical-purpose software personnel, maintenance contractors, and supply chain personnel/distributors:
This course aims to help learners gain knowledge of the legal compliance requirements that help:
Ensure SaMD quality, safety and efficacy standards are met
Encourage adequate quality/safety monitoring before, during, and after SaMD product development, including when:

Performing software updates
Maintaining medical-software products and/or testing these programs for reliability/accuracy
Overseeing software integration projects
The online training course introduces learners to the specific SaMD regulations, good manufacturing practice (GMP) compliance requirements, and quality management systems (QMS)/Pharmaceutical Quality Systems (PQS) legal obligations that must be met when designing, sponsoring, and/or providing medical-use software (software-based medical devices) to healthcare markets or individual consumers.
---
Taking a global perspective relating to SaMD regulatory compliance requirements, this course overviews international standards as well as examples of medical software regulations for SaMD products being manufactured and/or sold in Europe (EMA), the UK (MHRA), the United States (FDA), and Australia (TGA).
---
This SaMD regulations compliance training course includes a variety of interesting topics related to software used in medical settings.
Topics include:
Medical-use software types and SaMD classifications according to IMDRF publications
Which software products and apps used in medicine are considered "medical devices" and subject to GMP regulations and other stringent quality controls
SaMD regulations including SaMD guidelines from the IMDRF and different countries including Australia, America, Europe and the UK
Differences between SaMD, software embedded in a medical device, and software used for health-improvement purposes (such as FitBits)
Classifications of medical-use software used for diagnostic purposes, remote condition monitoring, and/or clinical-treatment determination
The importance of ensuring a robust Quality Management System (QMS) using risk-management principles
The specific regulations and legal responsibilities that apply to manufacturers
of SaMD products
Quality Risk Management
Software risks including cybersecurity
---
Who should take this SaMD regulations course?
This online SaMD GMP Regulations Compliance Training course is ideal for anyone working in the medical-use software sector. It is a particularly useful educational resource for manufacturing teams and software developers (coders and personnel tasked with maintaining software or updating medical-use software programs) and Quality Managers who design, maintain, and/or supply medical-purpose software to the healthcare sector.
The course is also targeted for professionals involved in SaMD quality assurance and quality risk management (QRM), CAPA investigations when there are serious adverse events (SAEs) or other harms to patients, and individuals working in software production/manufacturing, medical device product marketing, and product safety surveillance (e.g. pharmacovigilance for medical devices).
Examples of who this medical-use software regulatory compliance training module is suitable for include but are not limited to the following:
New and long-term employees needing GMP regulations compliance training for medical devices
Medical software developers
Manufacturing contractors and personnel
Quality Managers and PQS responsible persons
Diagnostic software end-users (medical teams) and clinical researchers using medical-purpose software
Hospital software suppliers
Medical-purpose software purchasers/purchasing teams
Clinical trial personnel working with medical devices
Medical professionals using diagnostic software or treatment planning software (TPS) systems for oncology treatments
Other life science professionals including legal teams and manufacturing/sales administration personnel
---
Successful completion of the course provides learners with a Certificate of Completion for this compliance topic; which can be downloaded, printed, and attached to personnel training records and/or the person's resume or job application form.
---
You can also use this SaMD regulations compliance course as a 'refresher training course'
This Certificate GMP Course (available 24/7 online) not only makes an excellent induction course as part of blended-training programs, it can be used as a refresher course for regulatory compliance, e.g. for software product personnel.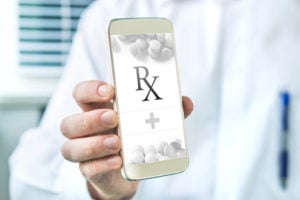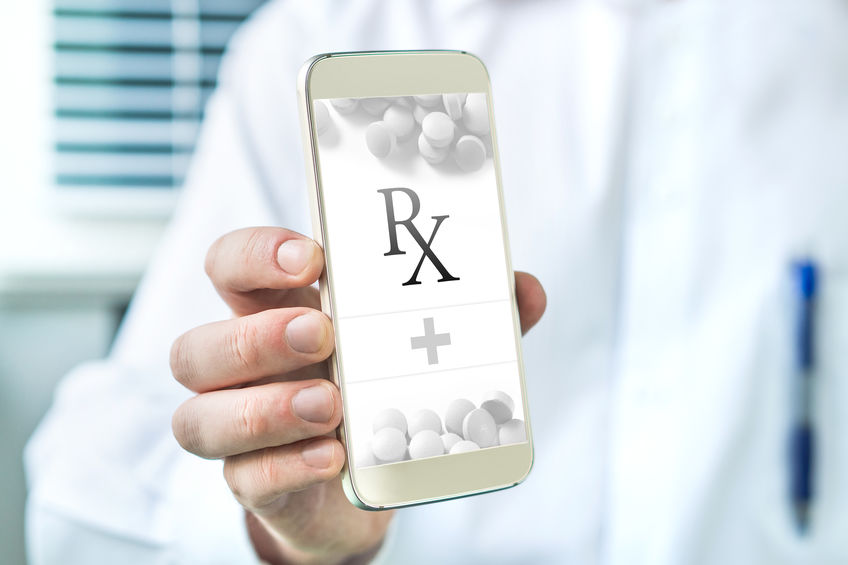 It should be combined with onsite training and product-specific training.
Training modules are for educational purposes only.
Online training is an adjunct to other training at your place of manufacture/product servicing; it does not, however, replace in-house training requirements and regulatory compliance expectations.
Pre-requisites for this online GMP training course:
It is recommended that learners understand Good Documentation Practice (GDocP principles). They should also have pre-existing training in Good Manufacturing Practice principles (GMP01), Good Recordkeeping Practice (GRP), and Pharmacovigilance (for reporting SAEs).
---
How to purchase the SaMD regulations training course
Scroll up to add this purchase to your basket and then complete the checkout process for this online course
Next, check your emails (including your filtered folders) for an email that contains your login details; this email should arrive to your email inbox fairly quickly (ensure you use your correct email address during the purchasing process)
If you don't see this in your inbox, search your mailbox folders for 'onlinegmptraining' and/or 'course' and/or 'SaMD'
Then use the log-in details to begin your Software as a Medical Device (SaMD) regulations training
You do not have to finish the training in one sitting
You will have access to the course for 12 months – single-use licenses (one licence, one user)
One Certificate of Completion available for each completed GMP training course
You can complete the course in multiple sittings or complete the training all at once.
You'll gain access immediately upon completing your online purchase of the module.
Access continues for 12 months from date of your purchase.
For education purposes only.
The Certificate of Completion is not a statement of competence. However, it affirms you successfully completed the online SaMD training course and earned your training course Certificate.
This training is for education purposes only and is designed to supplement your specific onsite training, induction training and direct Supervision for SaMD development and medical device manufacturing regulation compliance in your workplace.
You can download, print and/or email your Certificate of Completion after successfully completing the final assessment of this certificate course (online).