ISO 14971: Risk Management for Medical Devices
USD $35.00
Course duration: Allow 2 to 3 hours to complete this course.
Satisfaction Guaranteed
No Hassle Refunds
Secure Payments
Description
ISO 14971: Risk Management for Medical Devices
---
What is ISO 14971:2019?
The ISO 14971 standard covers the Application of Risk Management Principles to Medical Devices.
ISO 14971:2019 contains GMP guidance for best-practice risk management for medical devices
It applies to all types of medical devices in all product classes, including in-vitro diagnostic (IVD) devices and medical software
Why is compliance with the ISO 14971 standard important?
GMP regulations and ISO guidelines require medical device companies to adopt a risk-based approach in relation to their Quality Management System (QMS)
Risk-based decisions and risk-control strategies are required as part of the QMS
ISO risk-management standards must be incorporated into management policies, processes, work instructions, procedures, and other quality control measures and quality checks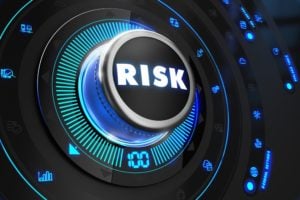 Risk Management Across the Life Cycle of the Medical Device
Risk management activities must continue across the entire life cycle of a medical device to ensure product safety and performance.
A risk-based approach must be maintained across the entire life cycle of the medical device

This includes production and post-production monitoring of product safety information
---
Understand what regulatory authorities expect during QMS audits
By completing this ISO 14971:2019 certificate training course, you will gain insight into what Regulatory Authorities expect in terms of the application of risk management principles to medical devices, across the life cycle of a medical device, including for IVDs and medical software.
This Certificate Training Course covers the following ISO 14971:2019 principles of risk management:
The importance of risk management principles to medical device quality management and product safety/patient safety
Why risk-based decisions and risk controls are crucial for establishing an effective Quality Management System (QMS)
Hazards and Risks
Sequences of events leading to hazardous situations
Safety versus Harms (Risk Analysis methods)
Risk Assessment processes
Risk Management Plan requirements and Residual Risk Acceptance Levels
Estimating product misuse and user-error
Risk control strategies and risk evaluation tools
Documentation requirements for risk management activities
What needs to be included in your Risk Management File
Personnel requirements for risk management activities
Requirements for management reviews of production and post-production information
Safety monitoring/post-market release surveillance
Regional regulatory guidance for implementation of ISO 14971 principles and risk control measures
---
Medical Device regulations: ISO 14971 (Medical Device Risk Management) training course
Preparing your team for the application of Risk Management principles to Medical Devices.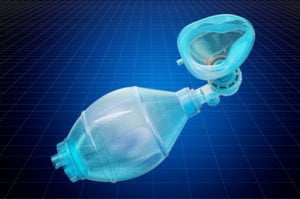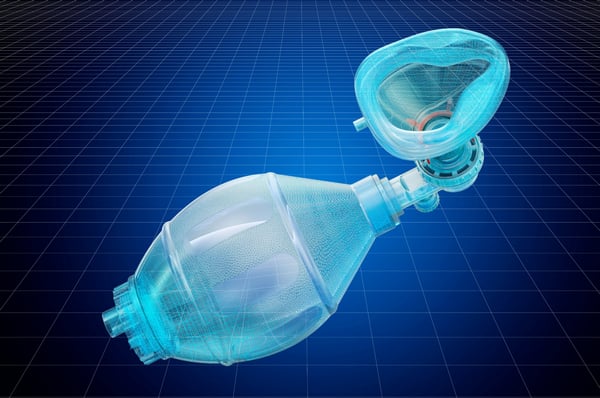 ---
Completing this ISO 14971 certificate training course (online)
This ISO 14971 training course is suitable for any business that manufactures, services, imports, exports and/or distributes a Medical Device

It's available in a self-paced, online format
Understanding ISO standards for risk management will help your team develop a compliance culture
Once you pass the Final Assessment, a Certificate of Completion is available to download/print for your personnel file, training record file and/or to attach to your resume or medical device industry job application
Benefits of blended learning
Online courses are best combined with onsite training (and product-specific training)
These courses help introduce and/or reinforce regulatory compliance knowledge and what's expected during a compliance Audit
Regulatory training reinforces a compliance culture and reminds employees of essential QMS requirements and recordkeeping requirements
Regulatory compliance courses are not intended to replace onsite, product-specific training
Learners should thus also be trained to follow all relevant ISO standards & GMP guidelines relevant to their:

Product classification
Distribution regions/jurisdictions
Roles and responsibilities
---
Medical device regulations and guidance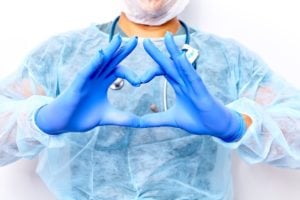 ISO 14971: This training course is suitable for a worldwide audience.
This certificate ISO 14971 risk management training course for Medical Devices is ideally suited for:
Innovators, medical device designers, medical device production design engineers
Founders/Owners/CEOs of medical device companies and medical software vendors
Quality Managers & Quality Associates in Medical Device and Medical Software businesses
Personnel and Contractors & Medical Device and Medical Software Service Providers
Industry Service Providers and Software Support personnel/contractors
Production Managers and Equipment Service Contractors
Designers, repair/service providers, distributors
Quality Testing personnel or third-party auditors
Auditors and GMP Compliance Inspectors
Quality Team Leaders and Quality Management Associates
Post-Marketing Surveillance Personnel or contractors
Packaging and Labelling Operators and Logistics Managers
Manufacturing personnel
Other personnel working in a GMP/cGMP environment
Software designers and medical device/digital healthcare software update support personnel
QMS documentation specialists
Risk Assessors and Quality Managers
Auditors/Regulatory Authorities
---
Earn your GMP training certificate in "ISO 14971" to add to other GMP education topics including deviations management, complaints management, and CAPA!
You should ideally complete the following training course prior to completing the ISO 14971 risk management course:
This newly-released ISO 14971 training course/presentation, covering risk assessments and risk controls for medical devices, is ideal to complete along with the Complaints Management course, the Deviations and Non-Conformances management course, and the CAPA systems training course.
---
Synopsis of the ISO 14971:2019 standard for medical device manufacturers
This online GMP training course will answer common FAQs about ISO 14971 requirements for adopting a risk-based approach to your Quality Management System (QMS) policies, procedures, documentation, training programs, self-inspections, audits, management reviews, validation requirements, quality controls and risk controls.

ISO 14971 is a widely accepted standard for applying risk management principles to medical devices
The standard helps manufacturers of medical devices to apply risk management strategies and controls to their medical devices (including IVDs and medical software products) across the life cycle of the devices
Completing this Certificate GMP training course in ISO 14971 risk management principles and risk controls will help your team learn what's generally expected by Regulators in terms of the application of risk management principles.
It is recommended that learners also have adequate training in other regulatory compliance requirements, such as:
Root cause analysis and CAPA documentation requirements
---
Medical Device Products: Risk Evaluation FAQs
Completing this course will help you answer the following questions about risk management in the Medical Device industry:
What types of medical device companies must comply with the ISO 14971 risk management standard?
What types of records must be kept?
What is the process for designing and implementing risk controls?
Why is determining the Residual Risk Acceptance criteria critical for product safety and quality control?
Who are the stakeholders in the medical device sector when it comes to assessing and managing risks?
What are the documentation retention periods?
---

Learn about ISO 14971:2019 risk management principles for medical devices.
This fully online Certificate GMP training course is suitable for a global audience and for any type of regulated medical device.
To order, simply scroll up and "add to cart", complete your purchase, and then check your email system for an email with your log-in details (search all mailboxes).
---
This course includes examples of ISO 14971 guidance from Regulatory Authorities from:
European Union (EU) European Medicines Agency
US FDA – Food and Drug Administration
Australian TGA  – Therapeutic Goods Administration
UK MHRA – Medicines and Healthcare Products Regulatory Authority
China
Canada Health (CA)
Purchase this course online, and start your training today! Be sure to read the FAQs so you know what to expect.
---
Medical device risk management
This self-paced ISO compliance training course explores ISO 14971 standards for the application of risk management principles to medical devices and to organisational policies, processes and procedures.
Course content is based on publications from ISO, the FDA, TGA, MHRA and other regulators as well as insights from our team of regulatory compliance experts for medical device organisations.
If you develop, design, manufacture, import, service, repair, distribute, update, or are otherwise involved with Medical Devices, this course should be part of your Regulatory Compliance Training program. 

This course should be completed along with the ISO 13485 QMS regulatory guidance training course.
---
GMP industry and ISO 14975 compliance training experts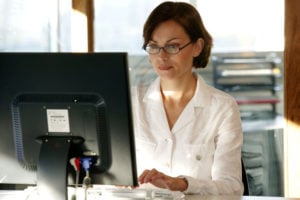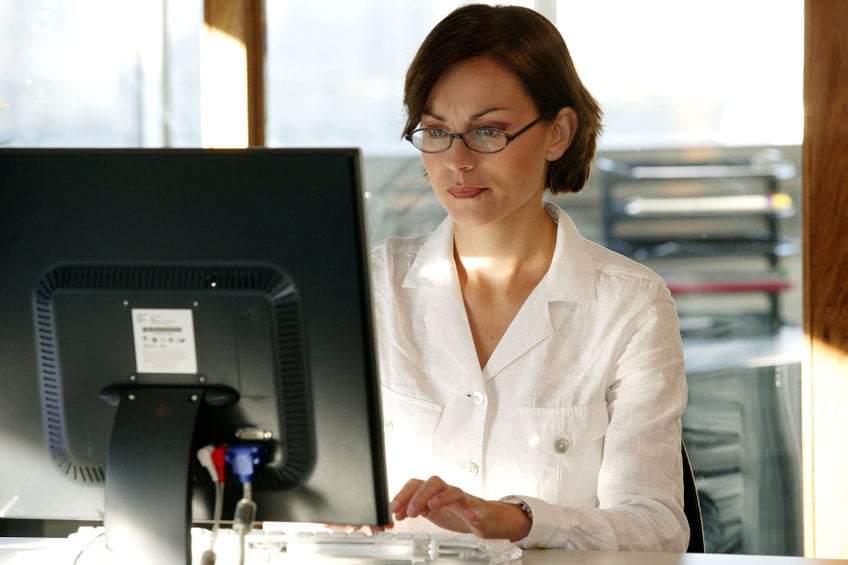 The course provides learners with a helpful training resource relating to internationally accepted standards and regulatory guidance for establishing and maintaining an effective Quality Management System for medical devices.
With online training for ISO14971, product recalls, CAPA implementation and other GMP education topics, you can mix and match GMP education courses with a training bundle package.
Alternatively, you can purchase a single course or just a few of the courses you need for 'just in time' learning.
Note: one learner, one cGMP course completion Certificate per course purchase.
The learner will have 12 months' access to the course and a downloadable online CAPA training certificate of completion.
---
Do you need to train your personnel to follow GMP and CAPA procedures?
---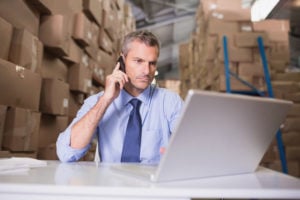 Note: All course prices are in US dollars.
Bundled training options let you 'mix and match' standard GMP compliance training courses and/or assign courses to different employees when required (enabling 'just in time' GMP training). All successfully completed courses provide learners with a time-dated GMP Training Certificate for successful completion of that particular GMP education topic.
---
About this Pharmaceutical Industry training course
---
Review other top-ranked GMP courses and best-practice GMP training courses.
---
How to complete this course.
Add the course to your basket and complete your purchase.
Remember, the course fees are listed in US Dollars.
Check your emails (all folders) for log-in instructions approximately 5 to 10 minutes after your order is finalised.
Be sure to search for/add the following domains to your safe sender's list: "@onlinegmptraining.com" and @pharmout.net".
---
One user/per licence purchase (12 months' access)
This ISO 14971 education course (risk management/medical device regulatory compliance training) is available online, one user per licence.
Course completion provides learners with a foundational understanding of planning and implementing an effective QMS for medical devices and medical device servicing, including medical device software updates and post-marketing surveillance.
---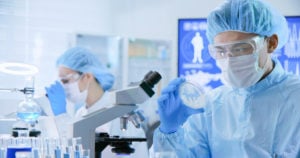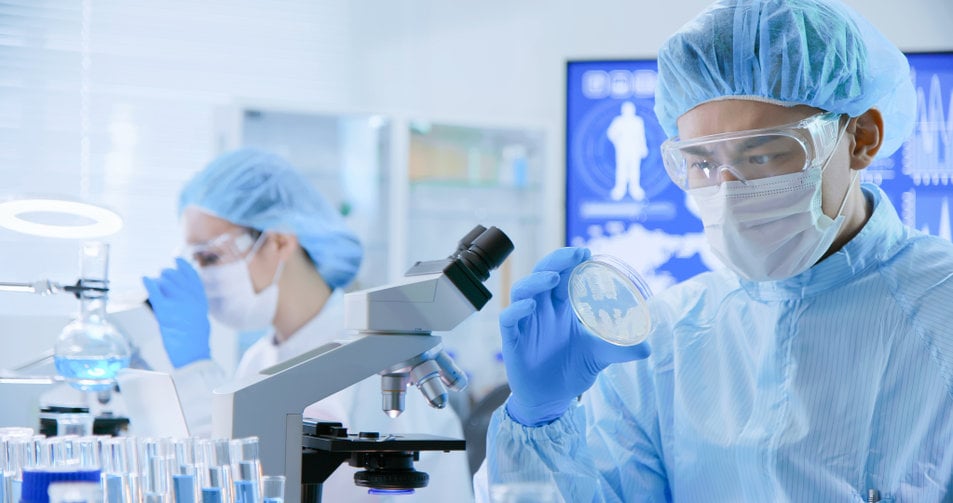 The training course will assist personnel in understanding Regulatory expectations for adopting a risk management approach to their Quality Management Systems.
It is ideal for medical device manufacturers and service businesses, including distributors.
This course will assist personnel who may be involved with aspects of quality control including documentation preparation, compliance training, self-inspections, and regulatory audits.
---
Course Duration:
Allow 2 to 3 hours to complete this ISO 14971 eLearning training course including the online Final Assessment.
---
Further Reading: Medical Device Industry Resources
Recommended training courses to ensure compliance with ISO 14971 and other medical device standards and regulations include the following GMP education courses.
ISO 13485 QMS regulatory guidance training course.
CAPA training presentation (live-streamed)
Deviations and Non-Conformances (Management) in cGMP environments
Complaints Handling and Recalls (available now)
Back to the online GMP training store.
Explore Pharmaceutical/biological manufacturing industry induction training modules.
Explore our GMP training bundles and discounted options (mix and match.
---
Are your SOPs for deviation management out of date?
---