MDSAP Training – Medical Device Single Audit Program
USD $35.00
Course duration: Allow 2 to 3 hours to complete this course.
Satisfaction Guaranteed
No Hassle Refunds
Secure Payments
Description
An online MDSAP Training course to help you better understand the requirements of MDSAP – the Medical Device Single Audit Program. MDSAP was launched by the IMDRF and its original participating members, including the US FDA, the Australian TGA, ANVISA in Brazil, Health Canada, and shortly afterwards, Japan's Ministry of Health, Labour and Welfare (MHLW) and Pharmaceuticals and Medical Devices Agency (PMDA).
MDSAP – Medical Device Single Audit Program (Training & FAQs)
This online course will help you better understand MDSAP (Medical Device Single Audit Program) including the many guidelines you will need to familiarise yourself with, the MDSAP Audit Policy document, and the MDSAP non-conformity grading system.
What's required for participation in the MDSAP program?
What do the 3 levels of participation actually mean (Member, Official Observer, and Affiliate Member)?
Which jurisdictions/Regulatory Authorities accept MDSAP Audit reports?
What are the roles and responsibilities of Regulatory Authorities vs Auditing Organisations (AOs)?
What does the scope of an MDSAP Audit contain?
How long does an MDSAP Audit take (MDSAP audit duration)?
What is a Surveillance Audit in the MDSAP?
How often do Surveillance Audits need to occur in the MDSAP (Medical Device Single Audit Program)?
What's the audit process and the nonconformity grading system for MDSAP participants like, compared to ISO 13485:2016 QMS audits?
MDSAP Training: ISO 13485 and other Regulatory Requirements
This product is a MDSAP Certificate Course covering Regulatory Compliance requirements for countries, manufacturers and distributors participating in the Medical Device Single Audit Program.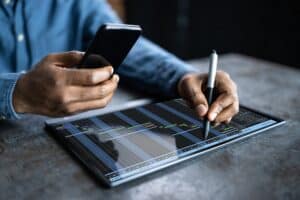 The course will take approximately 2 to 3 hours to complete.
It provides learners with a helpful resource pertaining to MDSAP audits for medical device manufacturers in relation to MDSAP, with examples and resources from:
IMDRF – International Medical Device Regulatory Forum 

US FDA MDSAP pages
Australian TGA MDSAP pages
Health Canada
ANVISA Brazil
Japan
It includes helpful MDSAP guidance information for Manufacturers, Management, Regulatory Authority Personnel, Medical Device Industry Quality Personnel, and Auditing Organisations (AOs) who are seeking recognition/approval by IMDRF to conduct MDSAP audits.
MDSAP Guidance for Medical Device Manufacturers & Regulatory Authorities
About MDSAP training for the Medical Device Single Audit Program
This is one of our many cGMP & Medical Device education topics in an eLearning format (available 24/7)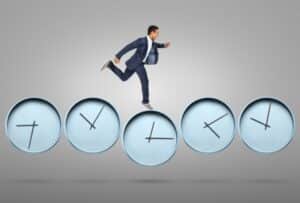 Who should take this Medical Device Regulatory Compliance & MDSAP Auditing Training Course?
Medical Device Manufacturers participating in MDSAP
This course is suitable for a wide range of personnel and management roles at the manufacturer level. It is suitable for manufacturing companies currently participating in MDSAP and for companies investigating MDSAP participation requirements.
This MDSAP training presentation includes IMDFR MDSAP information, FDA MDSAP guidance, MDSAP participation requirements, MDSAP membership application links, and more.
Regulatory Authorities of Countries participating in MDSAP
The course is also suitable for Regulatory Authorities and Auditing Organisations (AOs) and other auditors working in the Medical Device sector and/or medical device export industry.
You will still need to download and read applicable regulations and standards, including but not limited to:
ISO 13485:2016 – Quality Management Systems for Medical Devices
MDSAP Audit Policy
Auditing Organisation Recognition and Approval process policies and forms
Etc.
Explore the online GMP special training bundles (combined training packages).
Purchasing several courses at one time helps you save on your training budget. Alternatively, you can purchase a single course, or just a few of the courses you need, to engage in 'just in time' learning.
Learners will gain 12 months' access to the fully-online course and a downloadable Certificate of Completion for this education topic.
A single course purchase means one person (only) can complete that course.
Computer logins to online training courses should never be shared.
---
Do you need to train your personnel to comply with Regulatory Compliance requirements?
---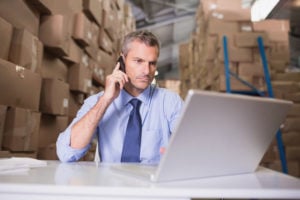 Note: All course prices are in US dollars ($35 USD is equivalent to approximately $55 AUD).
Bundled training options let you 'mix and match' standard GMP compliance training courses and/or assign courses to different employees when required (enabling 'just in time' GMP training). All successfully completed courses provide learners with a time-dated GMP Training Certificate for successful completion of that particular GMP education topic.
---
About this Medical Device Industry Regulatory Compliance/MDSAP Audits training course
---
Review other top-ranked Medical Device Regulations/MDR, ISO compliance training, and best-practice cGMP training courses, all online.
---
How to complete this course.
Add the online MDSAP Training course to your basket
Complete your purchase online using a credit card
Remember, course fees are listed in US Dollars
Check your emails (all folders) for log-in instructions approximately 5 to 10 minutes after your order is finalised
Be sure to search for/add the following domains to your safe sender's list: "@onlinegmptraining.com" and @pharmout.net".
---
One user/per licence purchase (12 months' access)
This MDSAP training course is available fully online (24/7 access).
One learner (user) per licence.
Course completion provides learners with a foundational understanding of the key elements of the MDSAP/Medical Device Single Audit program and auditing requirements for AOs, including reporting time frames and a list of the tasks required for an MDSAP Audit
---
Course Duration:
Allow 2 to 3 hours to complete this eLearning training course including completing the online Final Assessment to gain your Course Certificate.