EU MDR: Medical Device Regulations
USD $35.00
Course duration: Allow 2 to 4 hours to complete this course.
Satisfaction Guaranteed
No Hassle Refunds
Secure Payments
Description
Learn important EU MDR compliance requirements detailed in the EU MDR – European Union Medical Device Regulation (2017/745) and In Vitro Diagnostic Medical Devices Regulation (2017/746) in our fully-online Certificate GMP course.

Manufacturers of all medical device types are expected to be in compliance with the EU MDR.
Overall, transitional periods for adopting the new regulatory guidance in the EU MDR & EU IVDR (including delays due to the impact of the pandemic on medical device supply chains) have now ended
Manufacturers for medical devices being manufactured, imported or distributed in the European Union are expected to be in full compliance with the EU Medical Device Regulations (EU MDR) and In Vitro Diagnostic Medical Device Regulations (IVDR), which replaced earlier directives for medical devices and in vitro diagnostic medical devices
The EU MDR & IVDR now apply to all types of medical devices in all product classes, including medical software.
---
What changed from the MDD, AIMD, and IVDD (EU Medical Device Directives) to the requirements in the EU MDR?
You'll learn more in this course, which generally takes from 2  to 4 hours to complete to gain your Course Certificate. In general, the following changes were implemented in the new regulations in the European Union (EU) that are now in full effect.
The EU MDR (Regulation 2017/745) represents a significant expansion from earlier medical device directives
There are now over 23 "General Safety & Performance" requirements (refer to EU MDR, Annex I and related Annexes)

Many products were reclassified into higher-risk categories that require:

The involvement of a Notified Body (NB) for Conformity Assessments for Conformity Certificates/CE marks

The involvement of expert panels for assessments of technical documents & clinical evaluations for high-risk products 

More robust clinical evidence and assessments of clinical evaluations, continuing across the product's life cycle

The expansion of the EUDAMED database is ongoing, and in a few years, it will be a requirement for Manufacturers to enter their product data and UDI assignments into EUDAMED (including the Basic UDI, UDI-DIs, and UDI-PIs)  
What should Manufacturers, Importers and Authorised Representatives understand about the EU MDR?
The overall focus of the EU MDR is on ensuring more robust risk-management activities related to:

Clinical Evaluation requirements (Clinical Evaluation reporting requirements)
Additional post-marketing surveillance responsibilities
Joint liability for product defects (the manufacturer is not solely liable, and Authorised Representatives are jointly liable)
---
This course helps EU medical device manufacturers, importers, and other supply chain stakeholders understand their responsibilities and liabilities for medical device product safety and performance.
In general, cGMP & EU MDR compliance training course content will introduce and reinforce regulatory compliance knowledge and what's expected during a compliance Audit. However, you must still read and understand the relevant regulations, and make required adjustments to your business activities to ensure compliance.
---

Risk Management Across the Life Cycle of the Medical Device
Risk management activities must continue across the entire life cycle of a medical device or in vitro diagnostic product (IVD) to ensure product safety and performance. A risk-based approach must be maintained across the entire life cycle of the medical device.
This includes production and post-production monitoring of product safety information and updating EUDAMED (the European Union's Database/Databank for Medical Devices).
---
Understand what Regulatory Authorities expect for EU MDR audits
By completing this EU MDR certificate training course, you will gain insight into what Regulatory Authorities expect in terms of the application of risk management principles to medical devices, across the life cycle of a medical device, including for IVDs and medical software.
This Certificate Training Course introduces key elements of EU MDR & EU IVDR compliance requirements.
Topics include:
What is EUDAMED and how is it used?
What is the NANDO database used for?
EU Notified Bodies (NBs) vs UK Notified Bodies
Increased monitoring of NBs by Government Authorities to ensure product safety & performance
What new product risk classifications (reclassifications in the EU MDR) mean regarding greater involvement of Notified Bodies (NBs)
Annex I – General Safety & Performance Requirements (overview of key concepts)
Person Responsible for Regulatory Compliance (PRRC)
Stronger focus on Quality Management Systems (QMS) and risk management principles for product safety/patient safety
EU UDI system – Differences in the EU's UDI system compared to other countries such as the USA (FDA), TGA etc.
Responsibilities of key players in the medical device supply chain
Legal liability for product safety and EU MDR compliance
Conformity Assessment routes and processes
CE marks/CE marking
Preparing for a Conformity Assessment
EU MDR training resources for manufacturers
Ongoing medical device safety monitoring (post-market surveillance requirements)
---
Completing this EU MDR certificate training course (online)
This training course for understanding key elements of complying with the EU MDR & EU IVDR (medical device regulations) is suitable for a global audience
It is recommended for any person, team leader, Quality Manager/Regulatory Affairs team member, importer, and/or Authorised Representative that works in a medical device manufacturing or importing capacity
It's available in a self-paced, online format (24/7); you can start your Certificate GMP training course(s) immediately upon ordering online (prices are in US dollars)
Understanding key elements of EU MDR compliance will help your team develop a regulatory compliance culture
Once you pass the Final Assessment, a Certificate of Completion is available to download/print for your personnel file, training record file and/or to attach to your resume or medical device industry job application
Recommended blended learning with EU MDR training
Online courses such as this EU MDR training presentation are best combined with ongoing:

Onsite training
Product-specific training
Supervision
Mentoring
---
Does your medical software product need to comply with the EU MDR?
If it's being used in the European Union, chances are your software product needs to be in full compliance with the EU MDR and IVDR (EU medical device Regulations 2017/745 & 2017/746, respectively).
Here's a resource for finding out if your software must comply with the EU MDR/IVDR requirements:

Source: European Commission (EC): Is your software a medical device?
Learn more about medical software regulations in the SaMD (Software as a Medical Device) compliance course, suitable for a general global audience.
---
DISCLAIMERS
Online GMP courses are for education purposes only. You will still need to read and understand the EU MDR and EU IVDD in detail. This online EU MDR compliance training course is for education and training purposes only. Such information is never to be used for operational decision-making.
Learners will still need to read, understand, and comply with the EU's medical device regulations (MDR) & in vitro medical device regulations (IVDR) as applicable to their product and distribution regions.
This is because EU MDR training presentations:
Introduce new compliance expectations and regulation updates
Focus primarily on key features and new regulatory expectations
Define key terms and overall regulatory compliance expectations, but does not contain details for each and every Annex or Chapter of the EU MDR
Highlight key requirements for compliance but do not include full details of the Chapters, Annexes, and Articles as these comprise 175 pages and are generally best when read and understood directly after completing this training course
Many individuals do best by following the sequence below:

Reading the EU MDR regulations
Taking the online training course including the online Assessment for the EU MDR course Certificate of Completion *(which helps learners understand the key elements or nuances of the medical device regulations)
Then re-reading the regulations again, as often as necessary, to gain a thorough understanding of the requirements
Completing the required courses for QMS and risk management (ISO 13475 and ISO 14971)
Creating a checklist for compliance with the EU MDR & EU IVDR requirements
Following the regulatory requirements and documenting all related activities including compiling the technical dossier and continuing clinical evaluations across the product's life cycle (via post-market surveillance activities)
---
The EU MDR now comprises 175 pages.
It may be best to read/review the EU MDR and EU IVDR, then complete this self-paced EU MDR training course (online); then reread the regulations several times again.
You can download the EU MDR and EU IVDR from the European Commission's (EU MDR) website.
Regulatory training reinforces a compliance culture and reminds employees of essential QMS requirements and recordkeeping requirements
Regulatory compliance courses are not intended to replace onsite, product-specific training and must never be used for decision-making purposes
Learners should thus also be trained to follow all relevant accepted standards (e.g. ISO standards) & GMP compliance requirements relevant to their medical devices according to:

Their medical device classification (risk class)
Their distribution regions/jurisdictions
Their roles and responsibilities
---
Medical device regulations and guidance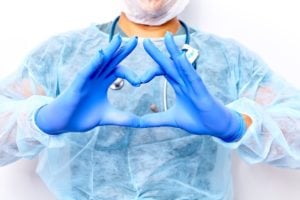 Download the PDF of the EU MDR (Regulation 2017/745).
---
Earn your GMP training certificate in "EU MDR & IVDR " to add to other GMP education topics including deviations management, complaints management, and CAPA system requirements!
You should ideally complete the following two training courses prior to completing the EU MDR risk management course so that you understand globally accepted standards relevant to the Medical Device Sector/Industry.
These medical industry standards include but are not limited to:
Note: You can purchase several courses in a discounted training bundle – (consider combining 4 or more courses in a training bundle — up to 20 courses — to save on your GMP regulatory compliance education expenses).
This EU cGMP training course/presentation, covering medical device & in vitro diagnostic device regulations, is ideal to complete along with the two courses listed above. It also suits a customised training bundle, such as adding one or more of the following courses to your oder:
Deviations and Non-Conformances management course,
Data Integrity training course
---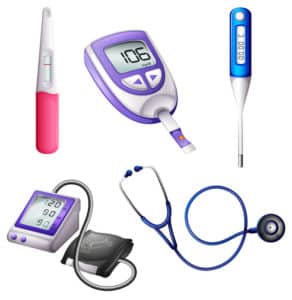 GMP industry compliance training experts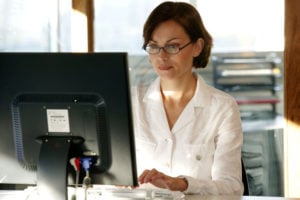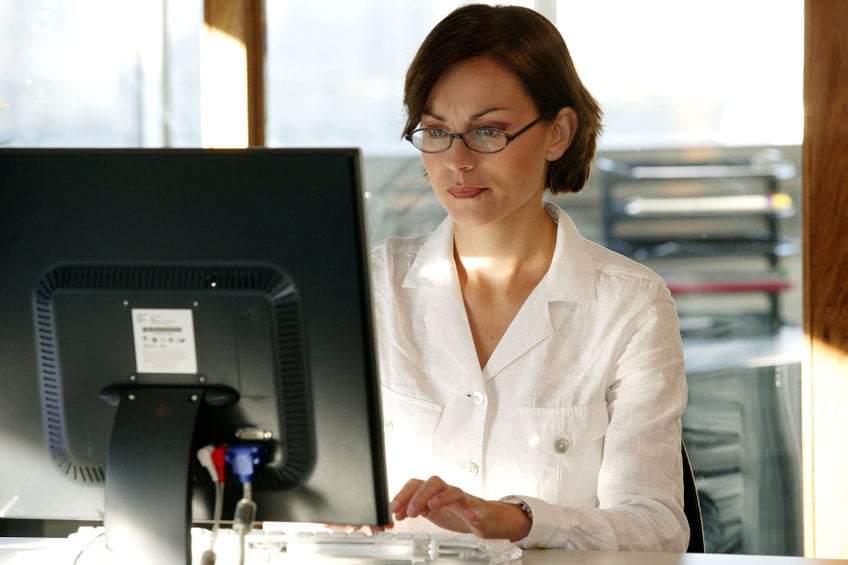 The course provides learners with a helpful training resource relating to EU regulatory guidance for medical devices.
Explore the online GMP special training bundles (combined training packages).
Alternatively, you can purchase a single course or just a few of the courses you need for 'just in time' learning.
Note: one learner, one cGMP course completion Certificate per course purchase.
The learner will have 12 months' access to the course and a downloadable Certificate of Completion for this education topic.
---
Do you need to train your personnel to comply with PIC/S GMP regulations and other regulations such as from the FDA, TGA, EC/EMA, UK MHRA, etc?
---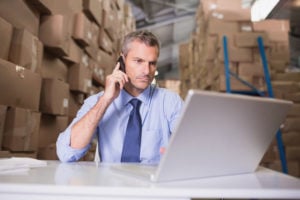 Note: All course prices are in US dollars ($35 USD is equivalent to approximately $55 AUD).
Bundled training options let you 'mix and match' standard GMP compliance training courses and/or assign courses to different employees when required (enabling 'just in time' GMP training). All successfully completed courses provide learners with a time-dated GMP Training Certificate for successful completion of that particular GMP education topic.
---
About this Pharmaceutical Industry training course
---
Review other top-ranked GMP courses and best-practice GMP training courses.
---
How to complete this course.
Add the course to your basket and complete your purchase.
Remember, the course fees are listed in US Dollars.
Check your emails (all folders) for log-in instructions approximately 5 to 10 minutes after your order is finalised.
Be sure to search for/add the following domains to your safe sender's list: "@onlinegmptraining.com" and @pharmout.net".
---
One user/per licence purchase (12 months' access)
This EU MDR GMP education course is available fully online (24/7 access).
One learner (user) per licence.
Course completion provides learners with a foundational understanding of the key elements of EU MDR/EU IVDR requirements for all classes of medical devices including IVDs and medical software, and post-marketing surveillance.
---
Course Duration:
Allow 2 to 4 hours to complete this eLearning training course including completing the online Final Assessment to gain your Course Certificate.