CAPA – Corrective and Preventive Actions
USD $35.00
Course duration: Allow 1.5 to 2 hours to complete this course.
Satisfaction Guaranteed
No Hassle Refunds
Secure Payments
Description
CAPA training: Online cGMP training materials to help personnel and Regulatory Authorities understand regulatory requirements for planning and implementing Corrective and Preventive Actions.
CAPA requirements in the Pharmaceuticals, Veterinary Medicines, and Medical Device Industries
This online CAPA course will help you comprehend your cGMP regulatory compliance requirements for implementing and closing out CAPAs.
GMP/cGMP requirements for managing CAPAs
Corrective and Preventive Actions (CAPAs)

What steps must be followed when planning and implementing a CAPA?
When is an action a corrective action vs a preventive action?

CAPA root cause investigation requirements for management of deviations and non-conformances
CAPA recordkeeping
Risk assessments and root cause analysis (methods)
Quality Management System/Pharmaceutical Quality Systems (PQS) procedures for CAPAs
CAPA Warning Letters and Case Studies (cGMP training)
This course includes CAPA case studies and CAPA warning letters/insights from various Authorities.
It includes CAPA requirements/cGMP regulatory guidance examples relevant to the US FDA, the Australian TGA, the European Union (EU) EMA, the UK MHRA, and more.
Relevant GMP/cGMP Training Courses (GMP Certificate Courses, all online) include:
GMP training for implementing CAPAs (this online GMP training course)
GMP requirements for CAPAs: Online GMP compliance training 
This GMP eLearning course includes examples and resources derived from industry experts, including Regulatory Authorities (e.g., the Australian TGA, the US FDA, the EMA, MHRA, and others).
Examples of topics covered in this CAPA compliance (cGMP) certificate training course include:
Regulations relating to CAPA requirements (corrective and preventive actions)
GMP – Deviation management procedures
Scenarios that may lead to a CAPA
Root cause analysis (investigation methods)
Product disposition
Personnel responsibilities for CAPA implementation
Impact assessments
Requirements for documenting justifications and other CAPA information
Product quality reviews and CAPA effectiveness checks (importance of creating a cGMP/GMP compliance culture)
Continuous improvement approaches
What does the acronym CAPA mean in a GMP environment?
Definition of CAPA (GMP/cGMP)
The acronym "CAPA" in GMP/cGMP environments means 'corrective actions and preventive actions'. CAPAs involve actions [evaluated and implemented] taken in response to a manufacturing issue. For example, CAPAs may be required due to a production error (human error, machine malfunction, etc.), a product or packaging defect, a GMP non-conformance finding or manufacturing deviation, an out-of-specification testing result and/or other quality management issue.
Corrective actions = remedial actions, and preventive actions (CAPA), form part of quality risk management (QRM) responsibilities and CAPA systems are essential components of a company's quality management system (QMS or PQS).
What manufacturing companies must comply with CAPA requirements?

CAPA requirements in GMP environments apply to all types of therapeutic products.
These include medical devices, biological products, and other pharmaceuticals including:
APIs/intermediates (active pharmaceutical ingredients)
ATMPs (Advanced Therapeutic Medicinal Products)
Other biological medicines (also refer to PIC/S Annex 2A & PIC/S Annex 2B).
Sterile medicines (also refer to PIC/S Annex 01)
Certain cosmetic sectors (medical-cosmetic product manufacturing)
Medical device manufacturing (GMP, ISO 13485 QMS, ISO 14971 Risk Management for Medical Devices)
Why complete this cGMP training course on CAPA requirements?
Whether you are responding to a root cause investigation of a deviation — or initiating a continuous improvement — Corrective and Preventive Actions (CAPA) – must be managed according to cGMP regulations.
Implementing CAPAs in GMP environments must be appropriate, justified, and fully documented and monitored during implementation.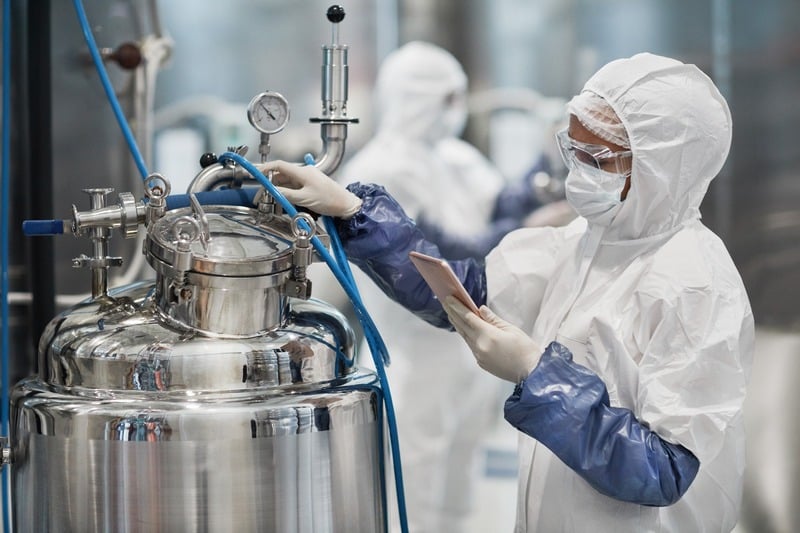 This GMP compliance topic is a follow-up industry training course to the GMP/cGMP training for the Management of Deviations and Non-Conformances.
Do you need GMP training materials for your Medical Device or Pharmaceutical Training Program?
This cGMP/GMP CAPA requirements training course — ideally completed after completing the Deviations and Non-Conformances Management course (online) — will help you understand what's required of all GMP personnel, Department Managers, Quality Managers, and Business Owners when implementing CAPAs (corrective and preventive actions) in relation to deviations and other quality issues.
GMP industry personnel & CAPA training requirements
Personnel must be trained in CAPA as part of their GMP training requirements.
This course is ideally suited for quality management professionals, business owners, and operational personnel working in the pharmaceutical and/or medical device sectors.
It is suitable for individuals across a wide range of industry roles.
This includes individuals working in drug development/testing and clinical trials, medicine production/pharmaceutical operations, supplier qualification personnel, the certification & batch release professional (responsible person/authorised person), packaging personnel/contractors, warehousing/distribution, and logistics.
GMP/cGMP Certificates for Training Course Completion  
Successful cGMP course completion earns course participants a CAPA GMP Certificate of Completion.
The GMP course certificate should be saved in the learner's personnel records
It should also accompany the person's CV when applying for GMP industry jobs or when changing roles within the same company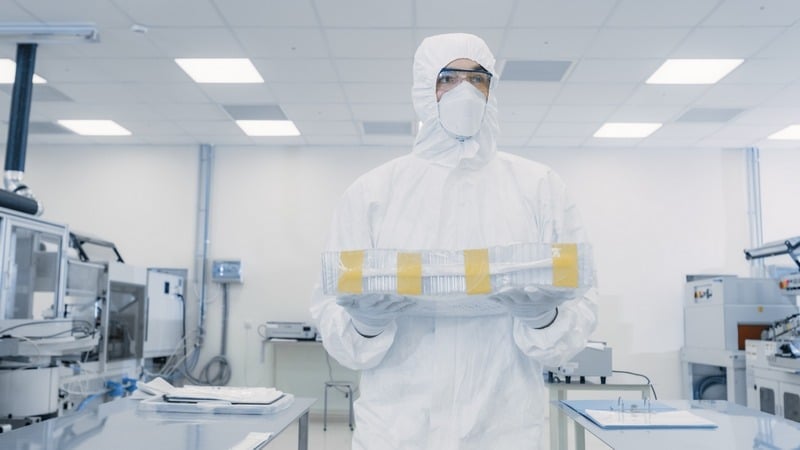 GMP Training Courses: Costs 
Our online GMP training materials (online courses) are listed in US dollars.
Scroll up for costs, but note that there's a special bulk rate when you purchase 4 or more courses in a GMP training bundle/course package.
Not all courses are standard courses.
For example, premium courses include the Pharmaceutical Manufacturing Fundamentals series of 4 courses, Pharmacovigilance training materials, and ISO 22442-2 (Medical Devices utilising animal materials or derivatives).
You can purchase a single GMP course or just a few courses — whatever you need to enhance your onsite training program.
Do you need CAPA training for a new employee? Or GMP training for large groups of personnel (50, 100, or thousands)?
Use the menu to check out our discounted GMP training bundles!
If you're purchasing this course for yourself (or a few of your employees), consider the customisable 4-bundle course packages.
If you need to train large numbers of employees (over 100 to 1000 or more) for complaints management, GMP industry Deviations and Non-Conformances Management, root cause analysis, and CAPA implementation in a cGMP environment, you can contact us for a quote.
All successfully completed courses provide learners with a time-dated GMP Training Certificate for successful completion of that particular GMP education topic.
Other cGMP Training Materials (GMP education options)
Review other popular cGMP training materials/online GMP education (regulatory compliance) courses and best-practice GMP articles.
In addition to online GMP education materials, we also offer live-streamed (virtual delivery) and in-person (facilitated)/onsite GMP training options including CAPA.
Why PharmOut?
PharmOut is committed to keeping pace with the global GMP regulatory changes including PIC/S, ISO standards, and other industry standards, in order to offer digestible, time and cost-effective courses helping the industry remain compliant.
Our GMP/cGMP training courses are concise yet thorough.
They are available in self-paced, multi-media formats, using plain language and images to help users better learn GMP compliance requirements and industry standards.
Examples include courses covering compliance guidance from the FDA CFRs, ISO 13485 and ISO 14971 standards for medical device manufacturers.
Expert Consultants for the Pharmaceutical & Medical Device Industries
Contact PharmOut for architectural, engineering, validation/equipment qualification and cleanroom expertise.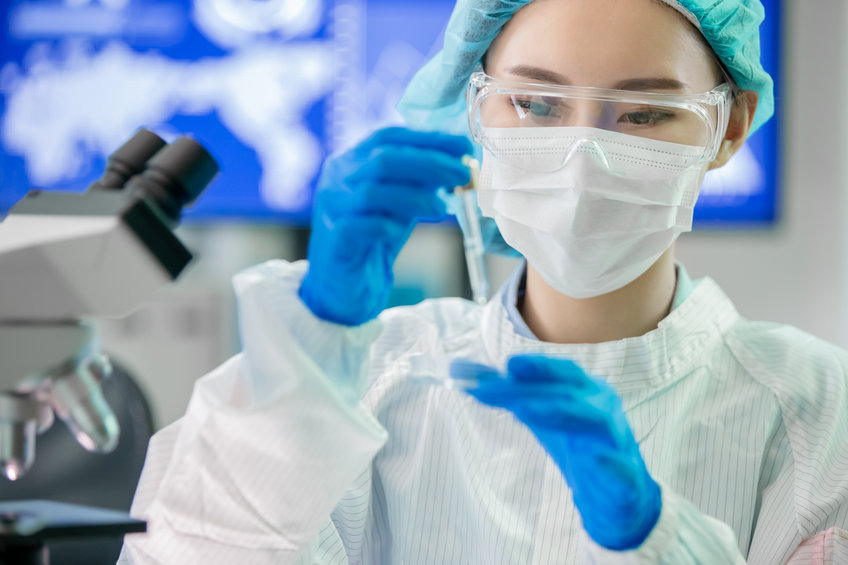 Are your SOPs for deviation management out of date?