GMP regulations (PIC/S guidelines) for Biologicals manufacturing were covered in the PE009-14 PIC/s (Annex 2: Manufacture of Biological Products for Human Use). However, PIC/S Annex 2 was changed in PIC/s Version 15 (now Version 16). The original PIC/S Annex 2 was divided into 2 separate Annexes, Annex 2A (ATMPs) and Annex 2B, covering Biological products.
Updated GMP compliance training courses for PIC/S Annex 2 include:
---
This blog summarises the current GMP requirements for biological medicines in PIC/s PE 009-16 (Version 16), first published in PE 009-14 & PE 009-15.
Ensuring the safety of patients and personnel, including clinical researchers, hospital workers and visitors to hospital facilities, is an increasingly important task. 
You need to keep your PIC/s GMP training program current, per regulations, and ensure you familiarise yourself with updates to PIC/S guidance, e.g. updates to PIC/S Annex 2 when it was first split (in PIC/S Verison 14, 2020) into 2 separate Annexes: Annex 2A and Annex 2B.
---
Updates to PIC/S Annex 2: Biologicals
Manufacturing of biological medicinal products involves unique risks to patients, public health, animals, the environment, and manufacturing/distribution personnel.
Compliance with updated GMP regulations & national legislation for biological manufacturing is crucial for ensuring the quality, safety and efficacy of these important medications. GMP compliance training is also compulsory to help protect your biological manufacturing personnel, public health initiatives, and medical supply chains.
---
Employee/contractor and supplier training: Our online GMP compliance training for Annex 2: Manufacture of Biological Products for Human Use has recently been updated.
Purpose: Our online GMP training course for Annex 2 (ATMPs) and our updated version of PICS/S Annex 2B: Biologicals GMP compliance training, aims to:
Help pharmaceutical production teams, biological researchers and supply chain personnel refresh their understanding of GMP requirements for biological medicine production.
Including for manufacture of biological investigational medicinal products (IMPs).
This Annex 2B (Biologicals) GMP training course is an excellent resource for induction training or retraining of pharmaceutical manufacturing employees, laboratory teams, IMP chemists and biological research personnel.
Others who may be helped by this course: vendors/suppliers, contractors/sub-contractors, engineers, hospital employees, data analysts/data integrity teams, and supply chain personnel (e.g., logistics teams, warehouse staff, security teams, and distribution personnel). It may also suit others who need to understand and comply with GMP requirements relating to biological medicines in the workplace.
This GMP Certificate Course is best combined with additional training, to help ensure all relevant GMP guidelines and Annexes are understood, implemented and monitored for compliance with regulations and national legislation. 
Take a look at our online training courses for PIC/S (GMP) compliance for biological medicines
---
CLICK HERE for the online GMP training course for PIC/S Annex 2B: Manufacturing of Biological Medicines for Human Use.
---
Importance of Annex 2B: Biologicals GMP compliance training 
Compliance with all relevant regulations and legislation relating to biological medicine manufacturing is crucial to:
ensure the safety, quality and efficacy of the products

protect public health outcomes

provide environmental protections
Working with biological medicinal products includes sourcing of starting materials as well as researching, manufacturing, reprocessing, testing, storing and distributing biological medicinal products and derivatives.
From starting materials to supply chain integrity (storage and distribution processes, serialisation/labelling, etc), biological products must ensure:
National safety guidelines for pharmaceutical quality management are followed at all stages of production/distribution

Quality Management Reviews and self-inspections (audits) occur at designated intervals

Appropriate handling and storage of IMPs, vaccines and other biological products

WHS regulations for personnel and public safety are followed, including PPE (Personal Protective Equipment) and incident reporting

Animal care and animal welfare standards are maintained according to National and State legislation
Good record-keeping practices are paramount.
Other regulations and policies impacting biological research, drug testing, clinical trial administration, manufacturing and distribution may also apply.
---

---
Biohazards of biological manufacturing including contamination risks
Our newly updated online GMP training course for ANNEX 2 describes the complex nature of researching and/or manufacturing biological pharmaceuticals.
These products include but are not limited to: "virus medications/vaccines, therapeutic serums, anti-venoms, blood-or-plasma derived medicinal products, toxins/antitoxins, allergenic products, and analogous products (derived from living materials)." (Sources: compiled from FDA, TGA and PIC/S Annexes 1-20 resources).
In addition to our online training resources for PIC/S GMP Annex 2 training, additional GMP Certificate Courses (induction training packages) are available.
Training can be ordered online and accessed (typically accessed immediately upon order).

Note GMP training prices are listed in US Dollars.

Each trainee must have an individual log-in (a unique registration).

Industry bundles offer a discounted GMP training option.
---
Do trainees get GMP Training Certificates after completing online courses?
Yes. Certificates of Completion for online GMP training courses can be printed or downloaded after successful completion of the course and course assessment.

Training certificates and training records of ALL completed GMP training should:

be kept by the employee completing the course

provided by employees to HR/QMS Personnel according to organisational policies

be readily available when undergoing a PICS/GMP audit by authorities (national regulators)   
---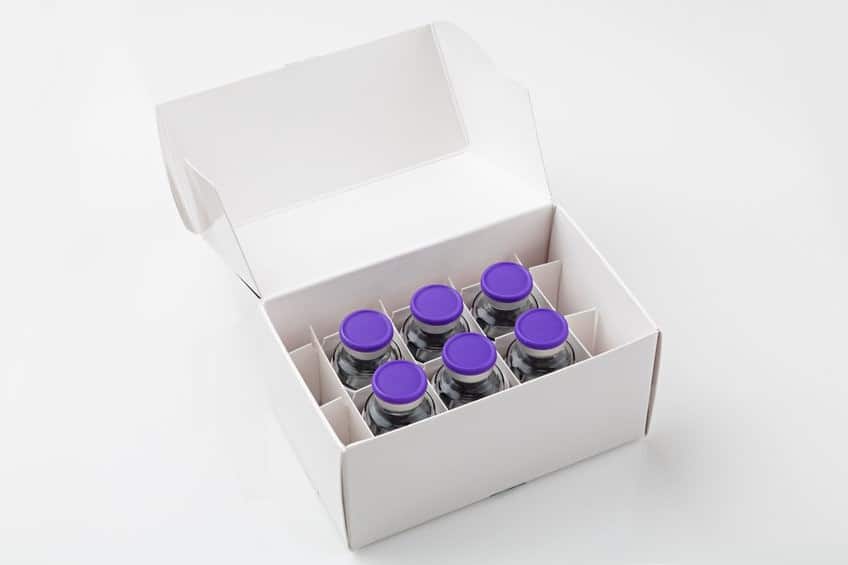 How to use online training for compliance with PIC/S Annex 2 (Biologicals)
Our online GMP courses offer stand-alone insights into regulatory compliance.

However,

our best-practice GMP compliance training courses (online) are ideally used in a blended learning program/scenario with adequate Supervision and Mentoring.
Online GMP courses such as Annex 2 compliance training will suit objectives of orientation (for new employees or new suppliers), as well as refresher GMP compliance training for long-term employees, contractors, engineers, IT support teams, equipment maintenance workers, and warehouse/distribution personnel.
---
Other guidelines for biological manufacturing personnel
Compliance with all regulatory requirements (including supplier assessments/supplier audits, PQRs, and data integrity requirements, are crucial to ensuring batch traceability.
Other relevant GMP Guidelines and national legislation, must be followed. These include, but are not limited to:
Other relevant PIC/S Annexes for the manufacturing of medicines, which may include (but are not limited to):

GMP guidelines for radiopharmaceuticals (depending on the product classification)

Regulations covering biohazards (including zoonosis risks) and biological waste materials

Workplace Health & Safety (WHS)

Zoonosis reporting regulations

Biohazard incident reporting requirements

Record-keeping, data integrity, and data retention
---
A good training program for manufacturing biological medicinal products should include:
The importance of compliance

with regulations

Overview of biohazardous and variable nature of biological medicinal manufacturing, storage and handling

Protection & PPE requirements for personnel, public health and the environment (overview)

Batch documentation and traceability requirements, e.g., principles related to good r

ecordkeeping/data integrity, sampling, and warehousing & distribution documentation (topics covered in individual online GMP training modules).

supplier monitoring/supplier audits and review processes
Your training approach must still include onsite training & drug-specific training.
Remember, online GMP training is only one part of developing a successful GMP compliance culture. Site-specific training, and ensuring adequate product-specific knowledge relevant to the professional's role responsibilities, must also be a priority in GMP training programs.
---
Annex 02: What are biological medicines?
Biological medicines may have different classifications and hence, varying regulation compliance requirements depending on the product and manufacturing processes, and the regulatory agency.
Biological products are differentiated by the fact they are "produced from living materials", often in smaller batches than other medications. They are complex in terms of production requirements, quality and safety testing and biohazard risks including contamination/cross-contamination. (Sources: FDA, TGA and PIC/S Annex 2 references).
Examples of biological medicines*:
vaccines including

vaccine products in development re the 2019-2020 corona virus outbreak, currently being investigated for quality, safety and efficiency in relation to COVID-19

tissue-based products including tissues from donors including organ-donors (e.g., skin, bone, ocular, cardiovascular tissues, amnion)

cell-based medicinal products (e.g., in vitro cell expansion or depletion; IVF products used to treat infertility)

immunotherapy products and combination medical therapies

products that comprise (and/or contain) live animal cells, tissues or organs

autologous human cells and tissue products (e.g., stem cells, autologous adipose tissues/autologous fat transfer)

products used for faecal microbiota transplant(FMT); e.g. containing or derived from human stool
* Excerpted/adapted from TGA and FDA websites.
---
References, Resources and Sources:
PICS Guide to Good Manufacturing Practice for Medicinal Products (PIC/S GMP Guidelines and resources)
PIC/S Publications including PIC/S Annexes 1-20 (PE 009-14) Annexes 1 July 2018 see Annex 02 (Manufacture of Biological Medical Products for Human Use)
*List sources: Excerpted/adapted from TGA and FDA websites referring to PIC/S Annex 2.
Last updated on December 5th, 2022 at 12:49 pm