In our latest Online Learning Trends (2020) article – Part 2: Virtual Reality Trends, we noted the increasing trend for adaptive e-learning modules. 
Adaptive e-learning:  embracing change
Why your e-learning designers need to embrace content change
The premise of adaptive e-learning is two-fold.  The key features of adaptive e-learning are (1) learner-centric content delivery and (2) artificial intelligence assessments of knowledge gaps.
Adaptive e-learning revolves around learner-centric delivery methods and engagement.  But there's also the need for the material itself — the educational content — to be readily adaptable in order to include the latest case studies and technological advances (disruptions).
---
Adaptive learning & e-learning designs
#1: Adaptive e-learning allows full-user control of the material.
This feature is known as non-linear navigation.
Full learner control is a direct contrast to the linear progression of traditional e-learning designs.
With traditional e-learning designs, learners have to click through all the slides, regardless of interest or pre-knowledge.
In modernised versions, learners can use the burger menu (upper-left side of their screens) to skip sections.
They can also move straight into the Assessment, reviewing only the content they are unfamiliar with (depending on the course's pass/fail settings).
If they pass the assessment, this is an indicator of their knowledge of the topic being delivered.
However, a review of the training material is still recommended — particularly for online GMP training — where familiarity with the nuances of GMP regulations will have an impact on your Audit findings.
---
Key benefits of learner control of content engagement (non-linear navigation)
If a learner fails to successfully complete the online course Assessment, they can instantaneously review the e-learning materials to refresh their understanding.
The learner can readily find topic areas of review interest (via the menu items).
This is suitable for revisiting sections where they may have been disrupted, and/or 'mind-drifted' — including topics that require more absorption time, in relation to other materials in the module(s).
#2: Use of artificial intelligence (AI) and analytics to assess pre-learning AND in-learning comprehension.
Advanced features of fully-adaptive e-learning include

(a) pre-assessments of existing knowledge vs knowledge gaps and/or
(b) delivery of depth of information in response to answers to earlier slides.

These advanced features are expensive to design into courses.
They may mean courses are cost-prohibitive to create AND purchase, as AI adaptive courses are more expensive for the learners given the complexity of features.
Key benefits of using AI to pre-assess (or in-progress assess) a learner's knowledge gaps
Efficiency

Adaptive e-learning that uses AI can save the learner TIME — e.g., training and development time
Time is always linked to money.

Engagement is also higher when the delivered materials do not overlap existing knowledge (so long as that knowledge is accurate).
The drawbacks of using artificial intelligence (AI) in e-learning relate to much higher development costs and, for the end-user, expensive online course fees.  Assessments must also be validated to ensure no portion of important contextual knowledge has been missed/glossed over.
---
As always, the optimal training solution — especially for certificate GMP training of your employees and contractors — is a blend of on-the-job training, e-learning inductions and refresher courses, and classroom training for intensive QA/QMS and CAPA information.
---
Adaptive e-learning – program design requirements
Here's a brief overview of adaptive e-learning. For the full article on 2022 trends in e-learning (part 1 of 2), click here.

Design premise #1:  allows learners to skip sections they already know.
Requirements:
menus that are non-linear
up-front objectives and topic outlines
in-process quizzes and assessment to ensure knowledge is solid versus simply being skipped over if the module is a regulatory topic (PICS/GMP regulations)
template-based modules that are learner-centric/user-friendly
Design premise #2:  delivers information based on learning gaps using artificial intelligence (AI) and analytics
Requirements:
Intensive resource allocations
Advanced coding
Expensive platforms or templates
Cost learners up to 10x the average price of traditional e-learning modules due to the A.I. development.
Design premise #3: the ability to readily change parts of the course data to remain current when the industry changes
It's clear the pace of disruptive technology will continue to accelerate. What this means in terms of digital training course development is that content will have a shorter shelf-life.  So your digital learning systems and online course platforms will need to be easy to use, and rapidly updatable — including cost-effective updates.
One of the big challenges in 2020 learners and course designers face in modern times, is the applicability of content in a rapidly-changing world.  Rapidly changing industries means you'll need a rapidly adaptable, and adaptive, e-learning product.
Requirements:
Flexible content that is easy and fast to update
Staying abreast of industry changes and updating statistics, graphics and text to match
Cost-effective update processes
More-frequent reviews
---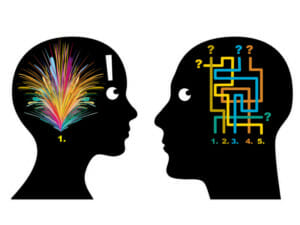 ---
What to be aware of in terms of online GMP training
We've recently updated our online training courses to reflect updates, primarily in relation to new technologies in pharmaceutical manufacturing.  These modules now incorporate PICS/GMP updates to Annexes, GMP 01 and GMP 02 (per PE 009-14 guidelines), when these updates were first published in July 2018.
Note: many regulatory agencies did not immediately adopt the PE 009-14 updates for Audit criteria. Inspectors typically give manufacturers time to update their processes, policies and practices in relation to the updated PICS guidelines and recommendations, before beginning to use new guidelines when conducting audits.
The GMP/PICS world of regulations that covers pharmaceutical, medical device and veterinary medicines manufacturing is a slow-changing industry.  But that noted, manufacturing of pharmaceuticals and medical devices using GMP is certainly not stagnant.

And like all industries, even relatively stable industries and regulations will continue to need to be adaptive — and responsive — to technological advances.
---
These include new technologies, data security breach risks, and complex distribution channels that add higher safety risks to pharmaceuticals and medical device manufacturing (Pharma 4.0).
---
Review PE 009-16 updated online GMP courses.
Last updated on October 17th, 2022 at 11:55 am