Annex 1 – Sterile Medicinal Products (Rev 1. Updates)
USD $35.00
Course duration: Allow 2 to 4 hours to complete this course.
Satisfaction Guaranteed
No Hassle Refunds
Secure Payments
Description
PIC/S Annex 1 (Rev 1) – Sterile Medicinal Products eLearning
This certificate GMP training course covers the updated PIC/S Annex 1 guidance for the manufacture of Sterile Medical Products.
This online GMP training course for Annex 1 (Rev. 1) introduces GMP guidance for the Manufacture of Sterile Medicines.
It includes regulatory guidance examples for manufacturers, operations personnel, quality managers, pharmaceutical engineers, and Regulatory Authority representatives.
This GMP training presentation is offered in a convenient eLearning format (interactive, online GMP training format), and is an excellent way to learn and/or reinforce your knowledge relating to these recently updated guidelines. Internet access is required. One learner per licence.
What does this PIC/S Annex 1 training course include?
Information in this updated Annex 1 course, for sterile product manufacturing/GMP compliance requirements, contains guidance relevant to:
The updated EU Annex 1 guidance; published by the European Union on the 25th of August, 2022; and
The updated PIC/S Annex 1 (Rev 1) guidance for the Manufacture of Sterile Medicinal Products; published by the Pharmaceutical Inspection Cooperation Scheme on 9 September 2022.
Updates to PQS requirements including the Contamination Control Strategy (CCS), sterile manufacturing methods and technologies, clean areas/cleanroom grades, contamination prevention controls, cleanroom gowning requirements, and process and equipment validation and qualification.
GMP eLearning: Updated Annex 1 Training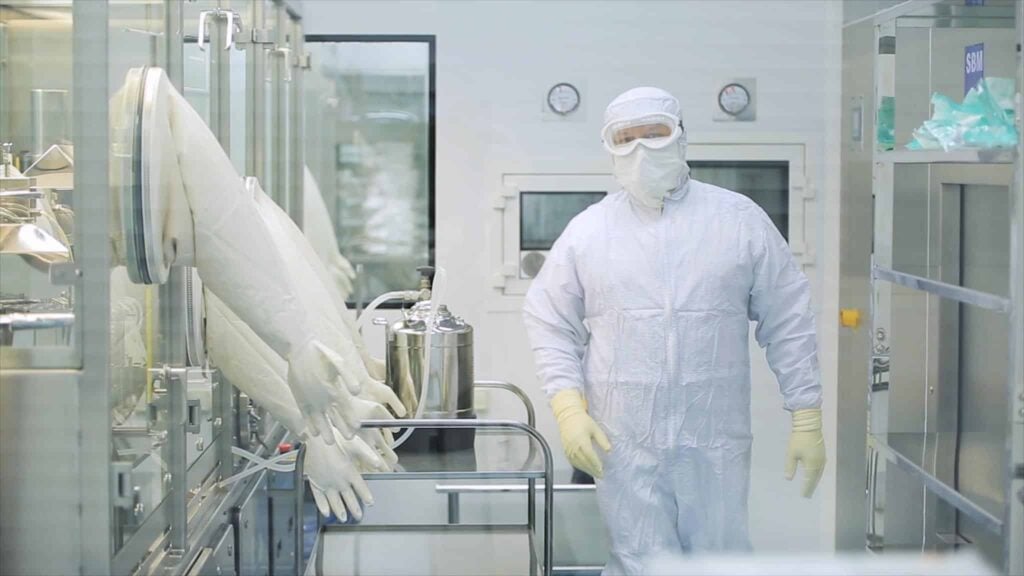 PIC/S Annex 1, EU Annex 1 – Certificate GMP Training Course
Complying with the recently updated guidance in PIC/S Annex 1 (and EU Annex 1) is essential for personnel working within the areas of final fill and finish/operations; cleanroom operations, environmental monitoring; quality controls including cleanroom facility/equipment maintenance, and sterility assurance.
Annex 1 (Rev. 1) Training (Overview)
This course can be completed entirely online. It covers recent updates to PIC/S Annex 1, published by PIC/S on 9 September 2022, which are in force as of August 25, 2023.
It includes an online assessment that provides learners with a GMP training Certificate of Completion for personnel training records relevant to Annex 1.
Learners will also gain a Credly badge on successful completion.
Course Benefits
This GMP eLearning course for Annex 1 can help employees, contractors, Inspectors/auditors, and other sterile manufacturing stakeholders to better understand the recent updates to EU Annex 1 & PIC/S Annex 1 (GMP compliance requirements related to the manufacture of sterile medicinal products/sterile medicines).
PIC/S Annex 1 Updates (Rev 1): Training Agenda
This GMP training course for Annex 1 (Rev 1) covers:
Key elements of compliance guidance for updated Annex 1 guidance (Annex 1, Rev 1, Publication PS/ INF 26/2022) (Revision 1) for the manufacture of sterile medicinal products
Regulations/guidance for the manufacture of sterile medicines as found in EU Annex 1 and PIC/S Annex 1
Principles of sterile manufacturing
Types of sterile manufacturing (aseptic processing, terminal sterilisation)
Cleanroom conditions and environmental monitoring requirements
Annex 1 requirements for APS (Aseptic process simulations)
Cleanroom grades (cleanroom classifications)
Personnel requirements, including cleanroom garments/gowning qualification requirements
Cleanroom behaviours and relevant quality controls
Requirements for sterile manufacturing premises and equipment
Importance of sterilisation and sanitation
The importance of the Pharmaceutical Quality Systems (PQS) and Contamination Control Strategy (CCS) for sterile manufacturing
The regulations outlined in this module do not apply to non-sterile manufacturing facilities. However, it is possible to draw valuable good practice guidance for non-sterile facilities.
Why complete this GMP eLearning course for Annex 1 (Rev 1)?
PharmOut's Annex 1 training course introduces PIC/S & EU GMP compliance requirements for the manufacture of sterile medicinal products. These products are subject to special GMP requirements to minimise the risks of microbial contamination, particulate contamination, and/or endotoxin/pyrogen contamination.
Intended Audience for this course
Who should complete this Annex 1 training course for the manufacturer of Sterile Medicinal Products?
This GMP education topic is suited for a global audience.
People who will benefit from this updated Annex 1 (Rev 1) presentation include:
Personnel and contractors who work within the areas of final fill and finish, environmental monitoring, or sterility assurance, etc.
Anyone needing foundational training in GMP compliance for sterile medicines
Anyone requiring a GMP Training Certificate relating to products that must meet updated PIC/S /EU Annex 1 GMP requirements
Individuals applying for current job openings in the Pharmaceutical Industry (e.g. in the USA or Australia)
GMP Certificate Training Course for PIC/S Annex 1 
Duration:
An average time frame for completion of this updated Annex 1 (Rev 1) GMP training course is 2 to 4 hours, including the Final Assessment (online).
However, this can vary based on pre-existing knowledge, individual learning styles, and other factors.
You can access the course online 24/7, once you complete your online purchase.
It can be started and stopped, and returned to, as many times as you like (but one learner per licence, logins are tracked and can never be shared), including after you gain your GMP Certificate of Completion for updated Annex 1 training.
You will continue to access this course for a period of 12 months from the date of purchase.
Purchase easily online by adding to your cart (scroll up to the top of this page to see that option).

Certificate GMP Training for Manufacture of Sterile Medicinal Products (Annex 1)
Successful completion of the Final Assessment for the training course is required to gain your Certificate of Completion for your personnel/training records and/or to attach to your CV for a job application in the sterile medicine production industry
To attain a GMP course certificate of completion:

Spend time reviewing the online course materials
Take the Quick Quizzes to test your knowledge, and
Successfully complete the online Final Assessment for the course

After successful course completion of this GMP compliance education topic, you can print or save a personalised GMP Training Certificate that meets general PIC/S GMP and EU GMP regulatory expectations.
Pre-requisites for this Introduction to Annex 1 training course
There are no formal prerequisites for this course. However, it helps to have completed other GMP training courses, prior to completing this more advanced topic, which is specific to sterile manufacturing PQS & GMP requirements.
The following induction courses to the pharmaceutical industry may help learners gain pre-requisite knowledge of Good Manufacturing Practice (GMP) personnel responsibilities in the pharmaceutical manufacturing and/or medical device manufacturing industry.
GMP Education purposes only
The training course is best combined with onsite training and product-specific training/PIC/S Annexes.
Adequate workplace Supervision is required for compliance.
Learners should also read and refer to the full PIC/S or EU Annex 1 guidance publications as appropriate to their role. This helps improve retention and understanding of the guidance and is a regulatory requirement.
Recommended Good Manufacturing Practice (GMP) eLearning
The following GMP education topics/GMP training courses are also crucial for success in manufacturing and/or warehousing/distribution environments.
These courses are recommended in addition to EU or PIC/S Annex 1 Certificate GMP training courses.
Other courses as relevant (e.g. FDA CFRs 210 & 211, FDA CFRs 800 & 820.
Online training courses are also available for Pharmacovigilance, and the management of complaints, Deviations & Non-conformances, and Recalls for medicines and other therapeutic products
Ask your Employer for details or visit the BUNDLES pages for courses.
GMP Education Purposes Only
These courses are intended for use as GMP orientation training courses/GMP Industry education resources.
They are designed to be used as supplemental GMP training, orientation training, and annual refresher courses in conjunction with specific onsite GMP training and Supervision as required in the pharmaceutical manufacturing sectors.

It is helpful for learners to develop a deeper understanding of

basic GMP principles and GxP compliance regulations

.
GMP induction programs are also available at the links above.
Frequently asked questions (GMP FAQs)
---
Do you have to be currently employed in the Pharmaceutical Industry to take a Certificate GMP Course, such as the GMP compliance training for PIC/S Annex 1?
You do not have to be currently employed in the pharmaceutical industry to take our online GMP training courses.
The course is open to anyone with an interest in the Pharmaceutical Industry and/or GMP compliance requirements for working with medicinal products during pharmaceutical manufacturing or supply chain transportation, and related manufacturing topics.
Other relevant GMP training courses can be found in our list of online GMP training courses / cGMP training options.
All rights reserved.