Annex 2B – Manufacture of Biological Substances & Medicinal Products for Human Use
USD $35.00
Course duration: Allow 1.5 to 2 hours to complete this training course.
Note: This course currently covers GMP requirements in PIC/S Annex 2B which are applicable to the manufacture of biological substances and medicines as per PIC/S publications PE 009-15 & PE 009-16 (2022).
Satisfaction Guaranteed
No Hassle Refunds
Secure Payments
Description
PICS Annex 2B – Manufacture of Biological Substances & Medicinal Products for Human Use
This eLearning course covers PIC/S GMP requirements for the Manufacture of Biological Substances and Medicinal Products for Human Use (Annex 2B) in PIC/S Version 16.
This interactive module covers the GMP regulations relating to Annex 2B (biologicals/biological medicines).
This section of the former PIC/S Annex 2 (now 2B) covers the manufacture of biological substances and medicinal products for human use.
This module is suitable for all manufacturing, engineering, warehouse, and quality personnel involved in the production of biological medicinal products.
History of Annex 2 (Biologicals) and ATMPs – changes to PIC/S Annexes
Note: PIC/S Version 15 (PE 009-15) was the first PIC/S version to separate out ATMPs from other biological products.
The original Annex 2 was split into 2 separate parts, Annex 2A (for ATMPs) & Annex 2B (this module) for biological substances and medicines for human use.
Read more about the split of Annex 2 into two separate guidelines.
This online GMP training module is based on the latest PIC/S guidance in Annex 2B (Biological substances/biological medicines) as described in PIC/S Version 16 (PE 009-16) effective as of February 2022.
---
This online training presentation for Annex 2B (biological substances/medicines) aims to help learners better understand:
the different methods by which biological medicinal products may be manufactured and the differing levels and types of regulatory controls
principles of biological manufacturing
personnel requirements for manufacturing and/or administering biological substances and medicines
requirements for premises and equipment for biological substances and medicines for human use
general requirements for animal quarters and care relating to biological medicines
importance of documentation
production requirements and the importance of Quality Control
This course covers Annex 2B (Biologicals) based on PIC/S GMP Guidance.
If you're manufacturing Advanced Therapy Medicinal Products (ATMPs), purchase the PIC/S Version 16 – Annex 2A (ATMP) course by clicking here.
---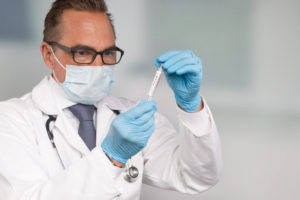 ---
GMP Training Course Certification for Annex 2 (soon to be Annex 2B) for Biological Medicines
After successful completion of each online GMP training course (including the Final Assessment, all available online with 24/7 access for 12 months from purchase), you can print, save, and forward a personalised training certificate that meets regulatory GMP requirements.
---
Annex 2 was converted into two separate Annexes (2A and 2B) in PIC/S Version 15
PIC/S Version 15 (PE 009-15) Annex 2 for biological medicines was significantly modified compared to Version 14 in terms of GMP requirements.
This online course covers PIC/S Version 16 GMP for biological medicines (Annex 2B)

Note the latest guidance from PIC/S is in Version 16 (PE 009-16)
Annex 2A and 2B guidance did not change between PIC/S Versions 15 & 16
This Annex 2B training course also covers PIC/S Version 15 which is currently referred to by the TGA
Annex 2A (covering ATMP GMP requirements) is a separate GMP training course and must be purchased and completed separately.
---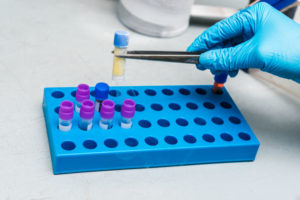 ---
Updates to PIC/S Annex 2B   
Read more about Annex 2A and 2B updates/modifications first occurring in PIC/S Version 15 (now Version 16).
What changes occurred relating to GMP requirements for biological substances and biological medicines & ATMPs?
Read more about the PIC/S updates to Annex 2 and the new guidelines in our summary article/blog on the topic of GMP for biological medicines and related products.
Why were updates to Annex 2 needed for ATMPs and biological medicines GMP guidelines?
When it came to changing Annex 2 requirements (in PIC/S 009-15), PIC/S acknowledged that ATMPs & biological medicines were each rapidly evolving, and independent, sectors of healthcare and pharmaceutical manufacturing
Each type of substance/medicine had unique requirements for source materials and for production processes
ATMPs were not covered adequately in the original PIC/S Annex 2 guidelines (pre-Version 15) which became Annex 2B with generally minor modifications
Weaknesses of the earlier PIC/S versions of GMP guidance for ATMPs and Biologicals:

Did not provide adequate, product-relevant guidelines for producing compliant medicines of the varying nature of these types of medicines, particularly for ATMPs
Previous PIC/S guidelines (through PE 009-14) were open to broad interpretations by ATMP manufacturers
Guidance subject to broad interpretations inherently increases risks of non-compliance with product safety, quality and efficacy requirements and thereby increases risks to patients
Scroll up and add this product to your cart to take the PIC/S Annex 2B Biologicals (PIC/S GMP compliance training course by PharmOut).