The Importance of GMP Education Programs and Repetition in Learning
Employee training is essential for establishing a GMP-compliant culture. GMP Education Programs for new employees generally include:
An overview of the company's history, structure, and product lines)
Product-specific regulatory compliance training
Role responsibilities
Documentation procedures, and
How to follow SOPs.
Regulatory Authorities also expect personnel to receive ongoing (repeated) training in essential GMP/GxP compliance topics, such as management of deviations and other non-conformances.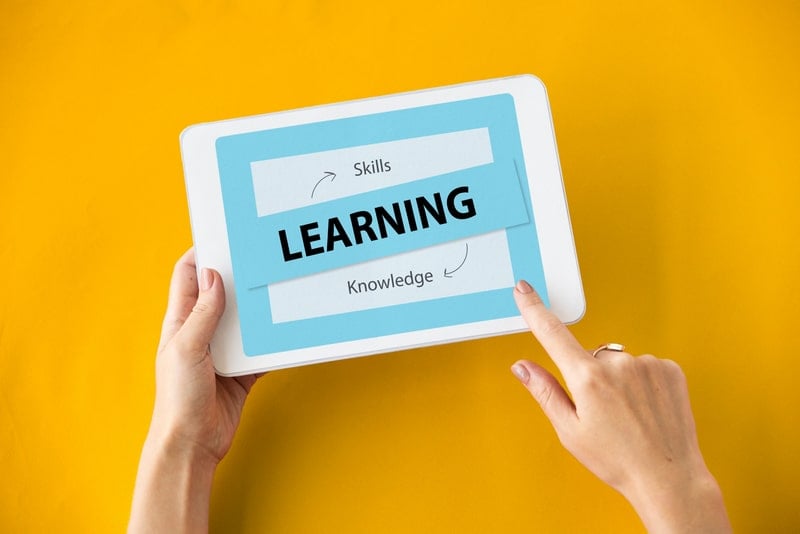 Ongoing GMP Education (Curriculum Inclusions)
Commonly repeated topics in GMP Education Programs generally comprise GMP refresher courses, personnel hygiene & safety rules, API handling and storage, good recordkeeping practice (GRK), data integrity, CAPAs, good distribution practice (GDP), pharmacovigilance (adverse event reporting), and recall preparedness.
Other regulatory compliance topics requiring ongoing (repeated) training sessions will depend on the job role, product type, and manufacturing location.
For example, personnel employed in sterile manufacturing facilities would require repeated training in PIC/S Annex 1 compliance including appropriate gowning and cleanroom behaviours. Authorised Persons/Qualified Persons would need ongoing training in pharmaceutical product batch release procedures and product-specific guidance updates.
Planning your GMP Education Curriculum?
Click here for the top 10 GMP Compliance Training courses.
Why is ongoing training so important to the regulatory compliance equation, even for longer-term employees? Let's explore the 'repetition in learning' concept and its importance to your pharmaceutical quality system (PQS) & GMP Education Programs.
GMP = Good Manufacturing Practice.
GxP = An abbreviation for other relevant 'good practice' guidelines and regulations.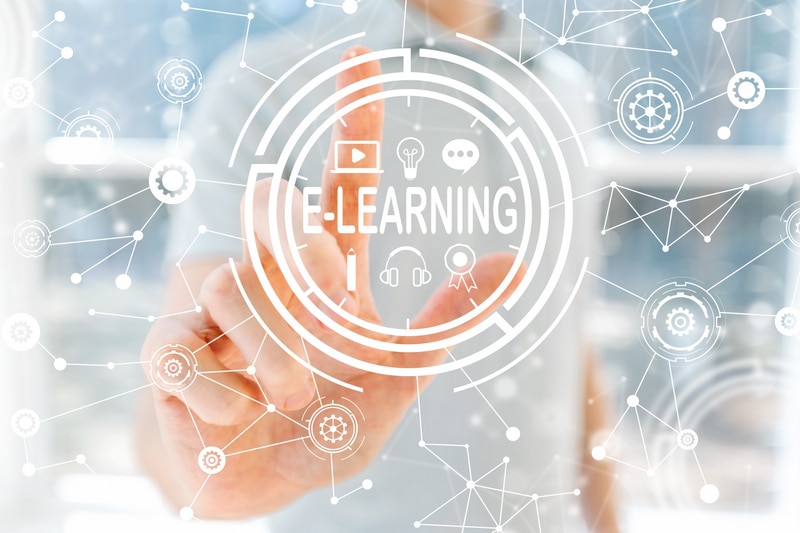 The Value of Repetition in Learning in GMP Education Programs
Repetitive Learning Theory recognises that repetition plays a pivotal role in knowledge retention and skill acquisition. This learning theory applies across most industries and learning environments.
In a pharmaceutical manufacturing facility, however, repetition in learning is essential.
It is also a legislated GMP training requirement.
GMP Education Programs: Delivery Options
Initial and ongoing GMP training may involve Certificate GMP courses, onsite training sessions, offsite GMP workshops (public courses), SOP training including mock exercises and video media, skill assessments, GMP compliance knowledge quizzes and other GMP training resources as appropriate.
In addition to core GMP topics, organisations must provide adequate, timely and documented training for all impacted personnel and contractors whenever:
A procedure (SOP) is changed
A relevant GMP guideline is updated
A CAPA is implemented
A GMP computerised system is updated or replaced
An event or incident occurs which could impact product quality or patient safety
These training sessions are generally delivered by senior personnel and/or experienced GMP training consultants in 1:1 or small group training sessions, depending on the topic.
GMP guidance updates may also be learned via online presentations (GMP courses) and by attending industry Forum events (as well as reading the updated guidance publications). We'll discuss these GMP training options further below.
Example of GMP Training Program Requirements
Personnel and contractors working with biologicals and/or in sterile manufacturing environments will generally need to:
Review PIC/S GMP guidance (and national laws) related to those products, including handling and storage of raw materials and APIs.
Keep their knowledge current.
Participate in rigorous ongoing training and assessments/monitoring specific to their facility and role responsibilities, e.g., proper use of sterile manufacturing equipment, cleanroom gowning/PPE, appropriate cleanroom behaviours, bio-security protocols, reporting obligations, and environmental monitoring responsibilities.
Up-to-Date Training and Adequate Supervision
Training must be documented, kept up-to-date, and assessed for effectiveness. Adequate Supervision of personnel is also expected.
It's good to remember that a GMP compliance requirement includes adequate numbers of qualified, trained personnel.
During an audit response, for example, organisations won't 'get away' with attributing manufacturing deviations/quality issues to 'human error' when these issues are related to understaffing or other root causes, such as out-of-date SOPs.
Tip: If you are feeling overwhelmed or find yourself short-staffed during high-production periods or process changes, consider expert GMP consultant services and experienced pharmaceutical contractors. Seasoned consultants can support projects, process changes and designs related to cleanrooms, HVAC systems, GMP audit responses, and qualification & validation activities.
Visit Pharmout.net for pharmaceutical consultancy services, regulatory affairs & audit response support, cleanroom engineering/facility designs, equipment qualification and validation, and pharmacovigilance system design.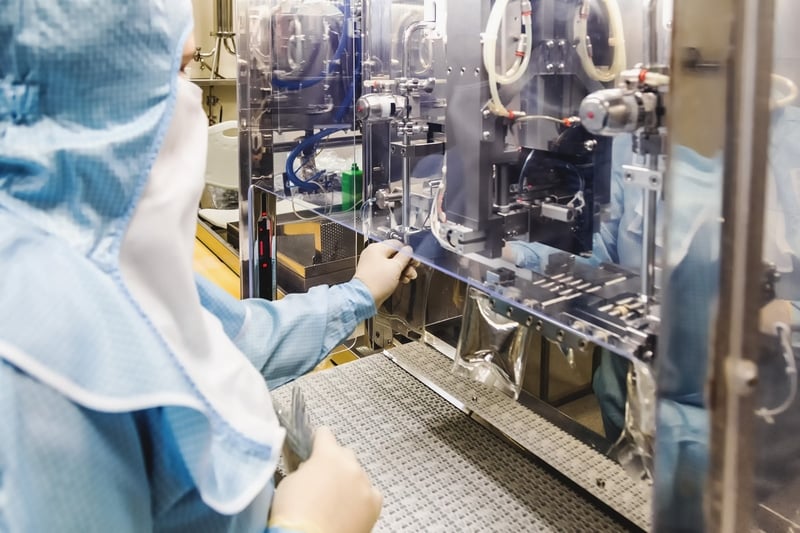 GMP Education Programs: Design Considerations
Management Commitment & Resource Planning
Designing your company's GMP Education Program requires thoughtful planning, thorough documentation, and oganisation-wide collaboration and commitment. It also requires patience and persistence. Many company's fail to devote adequate resources (or time) to develop best-practice GMP Education Programs. They also fail to update job descriptions and to keep good GMP training records. This is why 'training gaps' are regularly listed in the top 10 FDA audit citation areas.
Training Gap Analysis (Training Needs)
GMP Education Programs should be based on a documented training gap analysis and risk assessment. Induction training is mandatory for personnel and contractors involved in manufacturing steps, product storage, and distribution. Ongoing training and development is also required. As noted earlier in this article, product-specific training is a must. This includes training in regional/local regulations (biosecurity laws, supply chain management regulations, environmental protection laws for waste management, etc.) as well as globally respected standards.
Repetition in Learning
Why do employees need to repeat certain GMP training topics on at least a yearly basis?
Training currency reinforces the GMP compliance culture. Ongoing training also reduces risks related to non-compliance, including risks related to:
Using an unapproved supplier
Distributing an inconsistent/defective or mislabelled product
Failing to report a serious incident to the Regulatory Authority.
Repeated (ongoing) training helps keep regulatory compliance responsibilities and industry standards "top-of-mind" (versus stored away in an unused crevice of the brain). This knowledge is particularly important when something doesn't go to plan; e.g., during a non-conformance event or other quality incident, or when receiving a customer complaint.
Repetition in learning (multiple exposures) reinforces retention and recall.
Ongoing training helps personnel and contractors maintain their GMP compliance knowledge over time.
Why training to meet regulatory compliance requirements is not a 'one-off' session.
Learning something as complex as proper gowning techniques in a sterile manufacturing environment, for example, isn't a one-time 'show and tell' or 'demonstrate and try' exercise.
It requires robust training using validated up-to-date procedures, repeated practice sessions under Supervision, and ongoing personnel monitoring (i.e., gowning checks).
Ensuring personnel are actually 'recall ready' also requires repeated training (at least annually) in executing a product recall.
A brief introduction to recalls during an induction session does not adequately demonstrate your risk management processes are 'under control'.
GMP Education Program Recordkeeping
Detailed training records are also required for GMP compliance.
Procedures for tracking and documenting personnel training (including attendance records, e.g., GMP Training Certificates) should be included in your GMP Education Program design.
Training records should be checked during internal inspections or 3rd party audits, so be sure you include them in your GMP Audit/Self-inspection checklists.
QMS procedures should ensure training records are properly maintained and accessible to Regulatory Authorities upon request.
A CEO or Team Leader cannot simply tell a Regulatory Authority "Our team went over GxP topics xyz" sometime last October". Or that a particular employee was given GMP refresher training by an Operations Supervisor in a small group or 1:1 situation but it wasn't written down.
If GMP training isn't formally documented, following ALCOA+ recordkeeping rules & training record protocols, then according to Inspectors/Auditors, "that training didn't happen".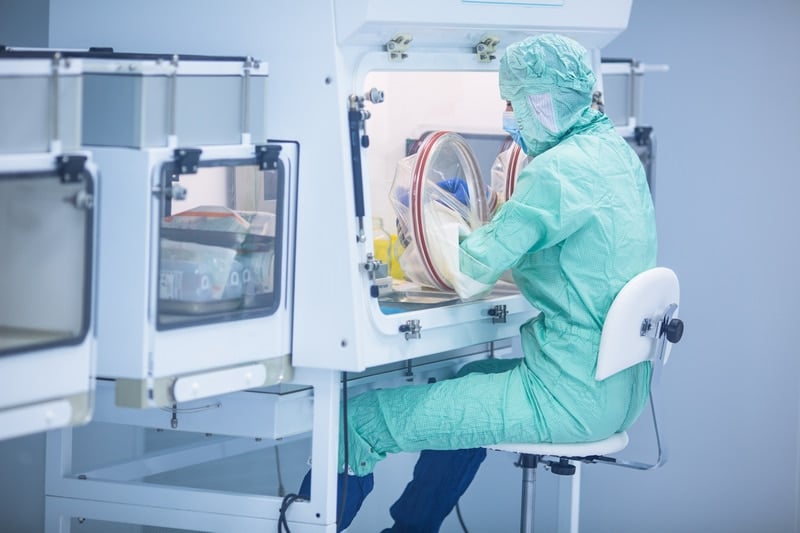 Continuous Improvements & Effectiveness Reviews
Product Quality Reviews (PQRs) should include assessing the effectiveness of GMP Education Programs and adopting a continuous improvement approach.
To recap other best-practice GMP training resources:
A company's GMP Training Program/Training Schedule should form part of the company's overall Pharmaceutical Quality System (PQS).
It should be risk-based, documented, adequately resourced, and prioritised.
It should be regularly reviewed and kept up-to-date.
Read 10 Key Steps for Managing a GMP Compliance Training Program for more information.
Incorporating best-practice learning theories in your GMP Education Programs
Principles of Learning Repetition Theory
Key principles of the Learning Repetition Theory include spaced repetition (repetitions over time, which improves retention), active recall exercises (reinforcement or knowledge-checking activities, e.g., quizzes), and variety of practice, (mixing up learner engagement with the materials by varying the type and context of repetition).
Repeated exposure to GMP training resources, particularly in different settings and content delivery methods:
Aids retention and enhances learning experiences for personnel.
Strengthens a company's GMP compliance culture.
Blended Learning Theory (Combined Delivery Modalities)
Combining 2 key learning theories – the blended-learning theory and the 'repetition in learning' theory – can elevate your GMP training program to a best-practice approach, particularly when combined with professional development opportunities (such as Forums).
This approach to GMP education involves attaining internal and external training resources.
GMP Education Program Additions
Providing personnel with ongoing Professional Development opportunities is also recommended. Forums and other networking and brainstorming events can be inspirational for personnel, and beneficial for your 'GMP compliance culture'.
Professional Development Opportunities
Examples include:
Offering company-funded attendance at industry events where GMP compliance trends and audit findings are discussed amongst manufacturers and industry peers
Using both internal and external GMP training resources (onsite, off-site, and self-paced)
Establishing an internal library of educational resources and guidelines
Having discussion groups (or 'lunch and learns') to answer questions about updated regulations, new procedures, CAPAs, and/or quality incidents
Providing personnel mentoring by GMP-savvy personnel or GMP consultants, particularly in relation to role changes, career promotions, and identified training gaps
A robust GMP Education Program that incorporates these items does, however, require commitment across all levels of the organisation.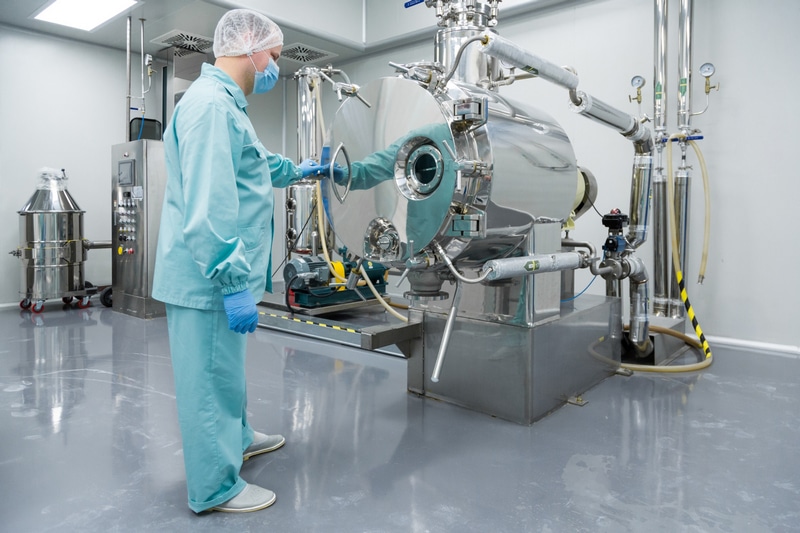 GMP Education Programs: Implementation Challenges
GMP Training Schedules vs. Production Schedules
Too often, the reason training gaps occur is that they are not prioritised above production schedule timeframes.
While training and production schedules are both important in terms of product availability and supply chain stability, there's a risk of prioritising production schedules over training (e.g., letting your GMP training program lapse).
These risks often result from decisions made by Senior Executives or Operations Team Leaders, who generally have organisational 'seniority' above that of the Personnel Manager or GMP Training Program Director. With direct input and authority into how, when and where their personnel are deployed, their KPIs may conflict with their employee's training needs.
Mitigating this risk relies on Senior Executives dedicating appropriate resources to GMP training programs and operational teams, and recognising the hidden costs of letting training programs lapse (or risks of updating procedures without adequate time and resources devoted to personnel training).
If GMP training topics are not implemented (or repeated) in a timely fashion, product deviations, product complaints and/or recalls are more likely to occur. These result in far higher costs and significant delays or product shortages.
Sadly, as evidenced by FDA citations (trends) and FDA warning letters, training gaps are far too common.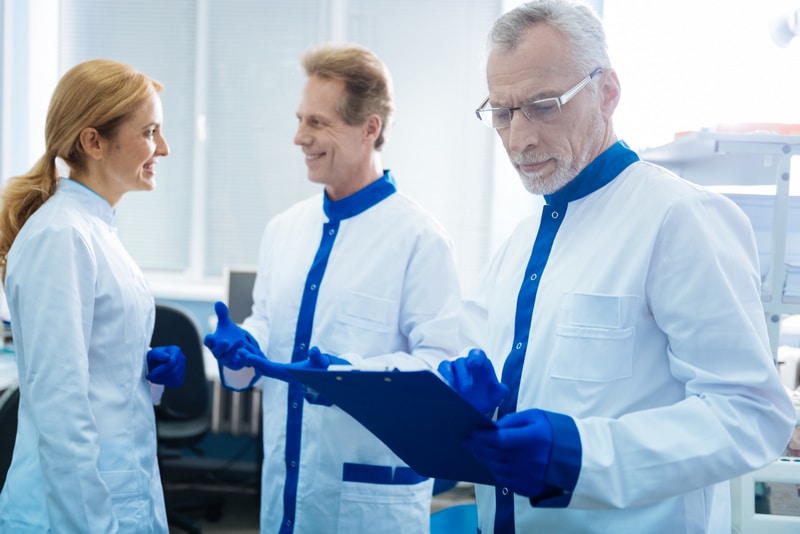 GMP Education Programs: Resources
How can GMP Education Program design timeframes (and costs) be reduced?
When designing a GMP training curriculum, you don't have to 'reinvent the wheel'. Not everything in your program needs to be customised, or involve high-cost, high-maintenance GMP education materials.
This means external GMP training resources should be considered. Note: These will need to be evaluated and approved as being suitable for purpose, and should be sourced from a reputable vendor.
Online GMP Courses
There are excellent external (commercially available) training resources covering internationally accepted GMP guidelines. Click here to view GMP training resources & education curriculum examples.
Commercially available GMP training resources are also handy and affordable.
What 'ready to learn' GMP Education resources are available?
There are many affordable GMP Education Program Resources (GMP eLearning courses) based on globally accepted standards. These include 'by industry, for industry' courses covering PIC/S GMP guidance, ISPE standards, ICH standards, EU/EMA guidelines, the FDA's Title 21 CFRs, and other codes or guidelines.
These can be purchased online.
Browse GMP training resources for Data Integrity, Good Warehouse/Good Distribution Practice (GDP), PIC/S GMP Guides and Annexes (e.g., Annex 1, Annex 16, etc.), GxP Computerised Systems, Computerised System Validation, Pharmacovigilance, etc.
Benefits of eLearning in Education GMP Programs
In addition to reducing GMP training costs and scheduling conflicts, online training offers:
Immediate start and 24/7 access for 12 months.
Self-paced, multi-media online delivery.
Commercially available eLearning resources for core compliance topics.
GMP eLearning courses provide management and learners with flexibility in terms of meeting GMP learning requirements. Because these GMP courses are 'ready to implement' upon purchase (for single users or 1000s of employees), they require less effort on your part. Another benefit is their capacity for tracking personnel training progress, with printable and digital training Certificates for your personnel training files.
GMP eLearning courses can also be used for induction training as well as ongoing GMP training (repeated at scheduled intervals) with dated training Certificates upon completion.
GMP inspection or deadline coming up?
GMP eLearning options offer personnel, contractors and suppliers immediate online access to certificate GMP courses.
These GMP courses can help you meet training target dates for new and existing employees (and fill your training gap); particularly in relation to accepted industry standards such as GMP codes from PIC/S, ISPE, ICH, and other publishers.
They are also handy to help employees understand regulatory updates, such as recent changes to Annex 1 for sterile manufacturing, or new supply chain responsibilities to prevent falsified medicines from entering supply chains.
Other GMP Education Program resources may need customisation, in terms of the company, the product, the manufacturing process, and job role responsibilities.
Remember to keep your custom training resources up to date.
Other GMP industry resources include small group GMP and validation workshops/GMP webinars by external parties (onsite or via Zoom), Certificate GMP eLearning courses, and mentoring of personnel by company leaders and/or external GMP consultants.
Support from GMP Industry Experts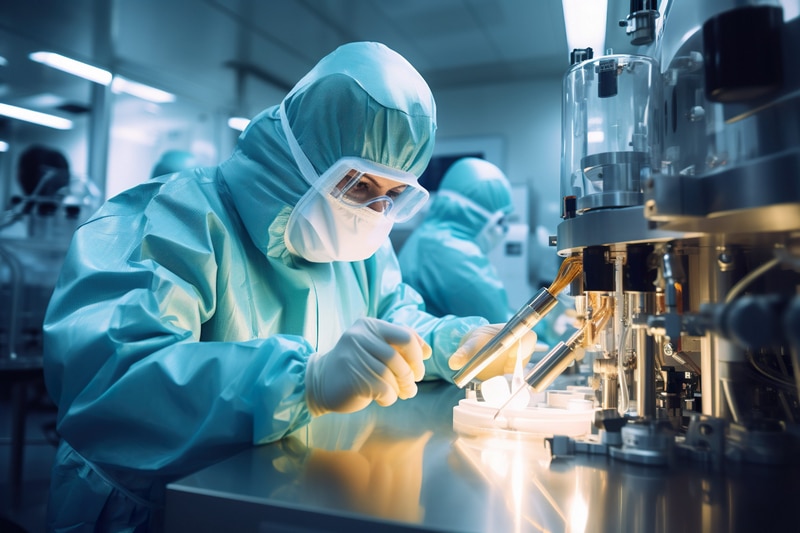 GMP Consultants & Industry Experts
Expert GMP consultants can be particularly useful when personnel are promoted into a role with more regulatory compliance responsibilities; and/or when struggling to plan and implement an important process change, like serialisation labelling.
Expert GMP consultants and GMP-trained contractors can be engaged to support specific projects; e.g., cleanroom design, HVAC & water system upgrades, regulatory compliance training, QMS and SOP documentation updates, validation activities, risk assessments, and root cause investigations during CAPAs.
SUMMARY: Benefits of GMP Education Programs
Benefits of well-maintained GMP Education Programs, including ongoing training and professional development, include the following:
Protection of patients in terms of ensuring product quality, safety and efficacy.
Operational efficiencies and cost savings over time
Ensuring manufacturing and batch traceability records are accurate
Ensuring data integrity is maintained across the organisation and product lifecycle
Minimising human errors and non-conformances/manufacturing deviations
Reducing risks of receiving an audit citation during a GMP compliance inspection
Additionally, repetition in learning improves retention of GMP knowledge and enhances GMP compliance proficiency.
Proficiency and knowledge retention are two particularly important concepts in a GMP environment, where the stakes are high, and mistakes are costly and/or deadly.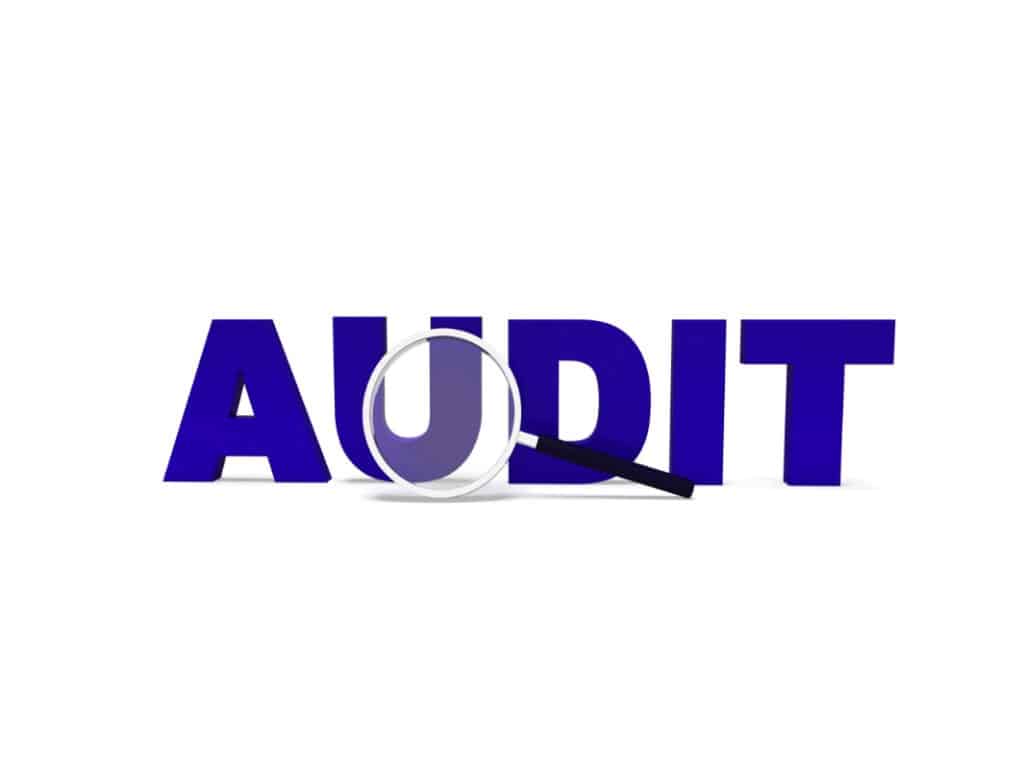 GMP Training Gaps & Audit Citations
Regulators including the TGA, FDA and other Authorities pay close attention to a company's GMP training programs. Inspectors nearly always request personnel training records during an Audit. That's because they recognise that training gaps lead to GMP compliance breaches, and breaches increase risks to patient safety and supply chain stability.
GMP training program gaps are regularly cited in audits by the FDA.
Read more about the top 10 FDA citation trends and GMP training gaps.
GMP Training: Supply Chains and Recall Prevention
Regulators also recognise that robust GMP Education Programs are required to reduce pharmaceutical product recalls and prevent falsified products/counterfeit medicines from entering medical supply chains.
Take-Away Messages
It's important to ensure personnel have the required qualifications, training and experience to perform their roles. GMP Education Programs are considered crucial to establishing an effective PQS and ensuring personnel competency and regulatory compliance.
Learning is a never-ending process. Ongoing (repeated) GMP training, effectiveness reviews and continual improvements are GMP requirements. It's also a complex and dynamic experience, aided by blending delivery methods, repetition in learning, and professional development opportunities.
Training records must be kept up-to-date and readily available to Inspectors/Auditors
The organisational structure needs to be documented and kept up-to-date
Personnel responsibilities must be clearly defined in writing
Training schedules should be prioritised
Blended-learning experiences include multi-media GMP eLearning, onsite courses, offsite workshops or webinars, and mentoring by company gurus and external GMP consultants
Self-paced GMP eLearning courses offer regulatory compliance knowledge reinforcement; and are an affordable and convenient resource for your GMP Education Programs/Training designs
Once an employee attains appropriate training and adequate on-the-job experience, there are efficiency and consistency gains for the company

It can also take 1.5 to 2 years for new employees to become proficient in their roles, so training and professional development are key features to improve competency and personnel retention
Professional development opportunities should be offered

Mentoring by experienced personnel and/or expert GMP consultants should be offered where appropriate, including for new personnel and role promotions
Further reading
10 Key Steps For Managing A GMP Compliance Training Program
Last updated on September 7th, 2023 at 01:32 pm