FDA Pre-Approval Requirements
Will your product need pre-approval from the FDA before you can sell it to the public?
This blog will give you a general idea about the types of products and food additives that require pre-approval from the FDA prior to being marketed to consumers. You will still need to consult the FDA's guidance and read relevant publications on the FDA's website to confirm current information, because this blog is not intended (nor should be construed) as any form of FDA approval advice.
This blog/article may, however, be helpful as an introduction to:
Which products require FDA pre-approval before they can be marketed to the consumers.
Products under the FDA's jurisdiction, and which:
NB: These lists are not fully inclusive, but will give you a general overview of which products needs FDA pre-approval prior to marketing to the public.
This blog should not be taken as advice and you need to consult with the FDA for details and confirmation relating to your specific product type and potential risks to consumers.
For details and updates on approvals from the FDA, visit the FDA website pages.
FDA Approvals and Product Safety including Recalls and Bans
You as an individual – and your organisation – are liable for the products you market to the public.
It's important that you have an appropriate level of understanding of Good Manufacturing Practice (GMP) responsibilities and that you ensure your product meets expected quality, safety, and efficacy standards.
There are legal and criminal liabilities for manufacturing/marketing products that:
Do not meet accepted standards
Are fraudulent and/or misrepresented
Could lead to patient harm/consumer harm, environmental harm, etc.
---
Visit the online GMP education topics/GMP training pages to help your company meet the expected levels of GMP training for your personnel and enhance your knowledge of GMP requirements.
---
FDA GMP Audits
Many products will fall under the FDA's authority and regulatory powers, even if they are products that do not require pre-approval before marketing. This means you could be subjected to FDA audits of your compliance with PICS GMP guidelines for pharmaceutical products and/or other relevant standards for medical devices.
Visit the online training store to review popular GMP education topics.
The FDA, like the TGA, aims to ensure public safety and consumer protection.
The FDA's efforts are aimed at ensuring foods, medicines and medical devices have demonstrated safety and quality (and for pharmaceuticals/medical devices, efficacy – meaning they work as intended).
Your responsibilities, as an individual and as an organisation, include ensuring your designs/clinical evidence, quality systems, and production records provide adequate evidence that your products:
Perform as intended
Perform/function as described in your labels/packaging and online content
Remain free from contaminants and/or other dangerous components
Are produced according to international quality standards (PICS GMP, for example)
For more about which agencies regulate medicines and medical devices worldwide, click here.
Product defects and other quality-related issues discovered during FDA inspections
Regulatory Inspections (GMP audits) may lead to the discovery of serious breaches of GMP compliance and/or other accepted industry standards.
Issues such as product defects, unsuitable packaging materials, false product labelling, and/or poor distribution practices can lead to health harms and/or fatalities.
For example, product tampering may occur in cases of poor packaging; counterfeit products may enter medical product supply chains when there are poor warehousing and distribution practices or a lack of data integrity controls).
GMP compliance, pharmaceutical quality controls and other product safety measures are serious issues. Serious breaches of GMP compliance may result in jail terms for pharmaceutical and medical device manufacturers and their employees.
Pre-Approval by FDA vs Approval Not Required | Regulatory Authority Powers in terms of GMP compliance failures (FDA Audits)
While not all products require pre-approval by the FDA, the FDA still has regulatory authority in the event of public safety concerns.
The FDA has regulatory authority in the event of a public safety issue related to your product.
This means they have the right to inspect your production facilities and processes including your quality management systems (QMS), source suppliers and distribution processes and vendors
The FDA can demand a recall and/or other corrective actions as well as instigate criminal charges in the event of public harm, fraudulent product claims, fake pharmaceutical products and/or contaminated medications or tampered products.
---
If your product causes harm, you could face criminal charges and prison sentences.
Links to FDA criminal cases relating to regulated products are listed below.
---
Does my product require FDA approval?
Snapshot of products governed by the FDA (Food and Drug Administration).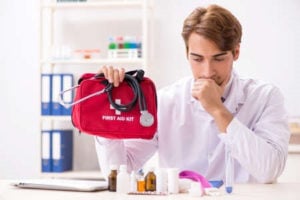 ---
Below is a non-inclusive list of types of products that are regulated by the FDA / USA federal government.
This means that the FDA has jurisdiction and power to inspect/audit and enforce safety measures for these products/goods; including enforcing recalls and — where harm, fraud and/or other misrepresentation has occurred — initiating criminal charges that could lead to jail time for involved parties.
Pharmaceuticals (medications)

Intended for humans
Intended for animals

Medical devices
Medical biologics
Food

Human food
Animal feed/animal food

Products containing tobacco
Supplements
Cosmetics
Electronic products that emit radiation (cellular phones, for example)
Products requiring FDA approval prior to being marketed (FDA's premarket approval requirements):
Drugs and biologics

Need to be tested/proven safe and effective
Benefits related to intended use must outweigh product risks

New ADDITIVES to animal drugs and animal foods

pet foods
poultry feed
livestock foods/feed

Medical devices

risk classifications can vary from Class I (least regulation) to Class II (requires clearance prior to marketing) to Class III devices (such as implants or life-sustaining devices, which requires pre-marketing approval by the FDA)

Human tissues and cells (blood, bone and tissue products)

examples: transplanted products
corneas, skin, bone and tissue products that can transmit infectious diseases
must be preapproved prior to marketing if blood, bone and tissue products pose risks other than disease transmission

Food ingredients and additives

preservatives, texturizes and additives must be safety tested
includes packaging that can come into contact with the food (plastic wrap, etc)
including new additives not yet approved (e.g. unapproved additives in supplements/vitamins or foods)

Color additives and other additives

such as added to drugs, foods and cosmetics
new additives aimed to be used in dietary supplements, medications or foods
---
Notification to the FDA in advance of production are also required before producing/marketing:
Dietary supplements containing new dietary ingredients
Infant formula 

Must be registered with FDA
Must meet nutritional standards

New Tobacco Products

must comply with FDA requirements
require a written order from the FDA that the product DOES comply with requirements
---
Products where FDA pre-approval is NOT required
Which products do not need FDA approval before they are marketed to consumers?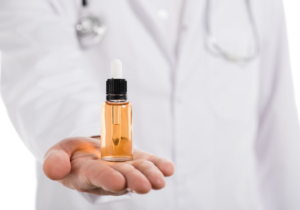 Below is a list of products that generally do not require pre-approval from the FDA before being marketed to the public.
While these products fall under the FDA's Authority and are subject to FDA inspections (GMP audits), they do not typically require pre-release approval by the FDA.
However, you should verify this by exploring current FDA information about FDA approvals.
Even where products under the FDA's jurisdiction do not need pre-approval before being marketed to consumers, these products must still meet GMP requirements; and some may need to be registered for distribution tracking and/or product recall purposes.
Products subjected to FDA regulations/audits, but which do not generally need pre-approval by the FDA (so long as they meet pre-designated safety standards & GMP) include:
New food products which do not contain new additives / new food sources
Compounded drugs– a pre-market review for compounded drugs to evaluate their safety, quality, or effectiveness is not conducted
Tobacco products – The FDA's standards for evaluating medical products do not apply to tobacco products; which are regulated based on the public health standard and coniering the products' risk to the population.
Cosmetics – excepting colour additives – these products must be safe for their intended use and properly labelled.
Infant formulas (must meet nutritional requirements/be registered)
Food labels (however, food labels must include the Nutrition Facts panel per FDA regulations).
FDA jurisdiction and authority
The FDA still has jurisdiction and authority over these products, however, in the event of safety issues, complaints, and adverse effects.
This means the FDA can still take actions (including require manufacturers to take recall actions or shut down manufacturing plants) if they become aware of:
Product risks/harm events involving consumers.
Breaches of GMP requirements, e.g. for manufacturing sterility, product safety, testing, validation, secure packaging, and more.
You can visit the FDA website for a more in-depth guide to regulated products.
FDA References and Further Information
Visit FDA news/Approvals and Regulated Products  – https://www.fda.gov/news-events/approvals-fda-regulated-products
FDA Drug Approvals Database (National Drug Code Directory)
Source: https://www.fda.gov/drugs/drug-approvals-and-databases/national-drug-code-directory 
---
GMP information and GMP Training
If you need to understand GMP, please register to attend the 10 Golden Rules of GMP, or search for industry-specific GMP training online.
---
Help with FDA Audits, GMP Audit Responses and other country GMP inspections including EU GMP Audits
Do you need help with an FDA Audit or TGA GMP audit response to an inspection?
Contact PharmOut's industry experts GMP Audit response consultants.
Originally posted on August 19, 2019.
Page last updated on September 12, 2022.
Last updated on October 28th, 2022 at 12:40 pm