Medicinal Cannabis Industry Training Courses – Series 2 (Crop Care and Harvesting)
USD $300.00
Course duration: Allow up to 15 hours to complete all 6 courses in the Medicinal Cannabis Cultivation Series 2.
Satisfaction Guaranteed
No Hassle Refunds
Secure Payments
Description
Medicinal cannabis industry training courses covering crop care, harvesting & post-harvesting
These six (6) eLearning modules for Cannabis Crop Care and Harvesting activities should be commenced after successful completion of the Cannabis Cultivation industry orientation courses in Series 1.
---
These Medicinal Cannabis Industry orientation training courses were developed by the leading global Cannabis Industry Consultants at PharmOut PTY LTD.
These online courses are a convenient and economical way to familiarise yourself with industry requirements (and/or to induct your employees and seasonal contractors into the cannabis industry).
Series 2 in the Cannabis Industry training program of online courses contains Modules 7 through 12 of the 12-part series
These online Certificate Courses for the cannabis sector make excellent induction training resources for cannabis industry job seekers, employees, employers and others who seek to work in cannabis cultivation sectors or similar pharmaceutical cannabis cultivation or production environments
Note these courses are intended to be taken sequentially, in order, and comprise Modules 1-12.
Pre-requisites for Series 2 in the Medicinal Cannabis Training Course:
Before completing Series 2 of the Medicinal Cannabis Cultivation Training course, you should have already completed  Series 1 (Modules 1-6) in the online training program for the sector
You can click on each of the modules in this series to learn more about what each training course contains.
Online training courses – average completion time frames for eLearning modules
Each cannabis industry training topic will typically take between 30 to 180 minutes to complete.
However, average online course completion times can vary, depending on your learning style, previous knowledge of the topic being studied, and other factors that impact your learning.
---
You can purchase these courses online, and start learning today!
---
Series 2 eLearning Modules for Medicinal Cannabis Industry training
Medicinal Cannabis Cultivation Academy Training (MCCA)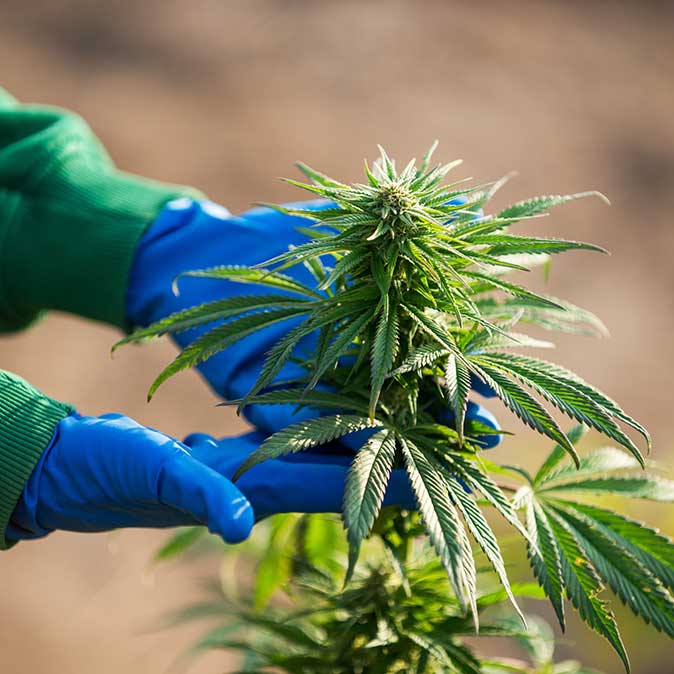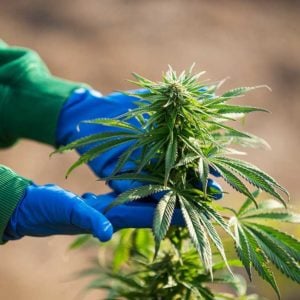 ---
Module 7
Before you can grow crops for medicinal production purposes, you need to learn what's required in terms of regulations and record-keeping. Module 7 takes the knowledge you gained in Series 1 a bit further, and shows you what you'll need to know about incoming goods and quarantine procedures, good recordkeeping practices including visitor logs, and more!
---
Module 8
Keeping a steady crop supply to meet pharmaceutical production needs – or industry supply contracts – has more components than you might think. This module gives you an orientation to propagation requirements in the sector, including by seeds, cloning and tissue culture methods.
---
Module 9
Plants are living, growing things – that often need transplanting at some stage of their life cycle (before flowering and harvesting). Find out what you need to know about transplanting activities, and plant shock risk factors, on cannabis sites.
---
Module 10
Medicinal crops are governed by very specific regulations in terms of pest controls and disease management. Crop materials must undergo stringent testing before they are used for pharmaceutical production, so your pest and disease management options are often limited. Find out the common pest prevention and disease prevention measures used when growing cannabis crops for pharmaceutical use.
---
Module 11
Plants need intensive daily care. This includes scouting, adjusting crop inputs including CO2, reducing pollination risks, and otherwise keeping plants healthy and thriving.
---
Module 12
Your entire team has invested months of their time and energy into growing a productive crop. But what happens during the harvesting period?
---
Have you started your training with Series 1?
Review the eLearning courses Series 1 (Modules 1-6) – or purchase them as a bundle and save.
Browse all available cannabis training courses.