GMP Refresher Training
USD $35.00
Course duration: Allow up to 1 hour to complete this course.
Satisfaction Guaranteed
No Hassle Refunds
Secure Payments
Description
GMP Refresher – Online GMP Training Course
GMP Refresher – Online GMP Training Course
The objectives for this Good Manufacturing Practice (GMP) Refresher training course are to:
Provide 'refresher' knowledge in relation to current Good Manufacturing Practice (cGMP)
Overview of the regulatory groups around the world
Reinforce the GMP compliance requirements relating to:

Pharmaceutical Quality System (PQS)
Personnel
Premises and Equipment
Documentation
Production
Quality Control
Outsourced activities
Complaints and Product Recall
Self Inspection

Recap the 10 Golden Rules of GMP
---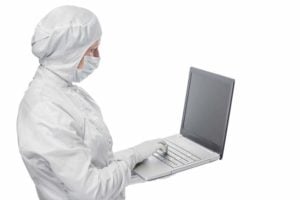 ---
GMP Refresher Training Course |  Certificate GMP Refresher Course
Certificate GMP Refresher Course
Who should complete this GMP Refresher training course?
This GMP Refresher course is suitable for:
Any new or existing Manufacturing and Quality department personnel, suppliers or contractors involved in operations pertaining to medicinal products
Anyone needing to understand Good Manufacturing Practice (GMP) regulations
Anyone requiring an annual GMP Refresher Training Certificate to demonstrate ongoing compliance training
Individuals applying for current job openings in the Pharmaceutical Industry (e.g. in the USA or Australia)
Note: The training is not related to any specific region, regulatory authority, agency or specific code of GMP, but focuses on general principles of Good Manufacturing Practices and recent GMP trends.
---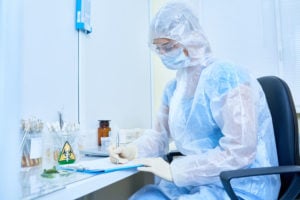 ---
Duration of the GMP Refresher training course
Course Duration
Allow up to 1 hour to complete this online training course including the Final Assessment.
You can access the course online 24/7, once you complete your online purchase.
You will continue to access this course for a period of 12 months from the date of purchase.
---
Certificate GMP Course for Good Manufacturing Practice Refresher
Is this a Certificate GMP course?
Successful completion of the Final Assessment for the training course on GMP Refresher provides you with a Certificate of Completion for the GMP training topic.
To attain a GMP course certificate of completion, simply spend time reviewing the online course materials, take the Quick Quizzes to test your knowledge, and then successfully complete the online Final Assessment for the course.
After successful completion of each course, you'll have the option of printing or saving a personalised GMP Training Certificate that meets general PIC/S GMP and EU GMP regulatory expectations.
You can download/save, print and/or forward the GMP Refresher training Certificate of Completion to your Quality Manager, Supervisor or Personnel Hiring Department for GMP industry job openings.
---
Pre-requisites for this training GMP Refresher course:
There are no formal pre-requisites for this GMP Refresher training course.
However, the 10 Golden Rules of GMP may be a helpful course as an orientation to the principles of GMP compliance, depending on previous experience in a regulated sector.
The training course should be combined with onsite training programs and workplace Supervision.
---
Other recommended Good Manufacturing Practice training courses:
The following other courses crucial for success in a GMP environment are recommended after the completion of this GMP Refresher training course:
---

GMP Training | Education purposes only
These courses are intended for use as GMP orientation training courses/GMP Industry education resources.
They are designed to be used as supplemental GMP training, orientation training, and annual refresher courses in conjunction with specific onsite GMP training and Supervision as required in the pharmaceutical manufacturing sectors.
It is helpful for learners to develop deeper understandings of basic GMP principles and GxP compliance regulations, such as through learning the GMP topics covered in GMP01/GMP Part 1 for medicinal products and GMP02/GMP Part 2 if working with APIs, and industry-specific courses.
---
Do you have to be currently employed in the Pharmaceutical Industry to take a Certificate GMP Course such as GMP Refresher?
The course is open to anyone with an interest in the Pharmaceutical Industry, GMP compliance requirements for working with medicinal products during pharmaceutical manufacturing or supply chain transportation, and related manufacturing topics.
Other relevant courses can be found in our list of online GMP training courses / cGMP training options.