Top 10 MHRA GMP Audit deficiencies (2019 – 2020 analysis)
Summary article for Education Purposes only. If you are facing a GMP audit by the MHRA, you'll want to ensure ALL of your quality systems are fully compliant with current Good Manufacturing Practice (cGMP).
That noted, which components of your pharmaceutical or medical device quality systems should you check first? What are the current GMP inspection trends and common deficiency findings during regulatory inspections?
In this article, we briefly examine the 2019-2020 MHRA GMP audit finding trends in a convenient summary format.
---
---
Please visit the MHRA drug safety alerts (MHRA website) for further information.

MHRA GMP Audit – deficiency letters / GMP audit trends – a quick summary
How many GMP audits / GMP inspections did the MHRA conduct in 2019 per their latest spreadsheet?
MHRA inspections in 2019 (cGMP audits):  258 inspections (a slight reduction from 2018)
MHRA inspections in 2020 (cGMP audits): Data pending
What were the top 5 GMP inspection findings / cGMP deficiencies in 2019 and 2020 during  MHRA GMP Audits?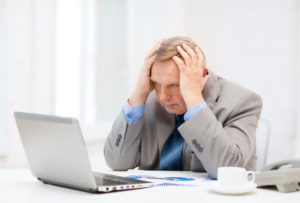 Top 5 GMP compliance deficiencies in the UK and India / MHRA inspections (2019 – 2020)
Note that published data indicates the majority of MHRA GMP Audits (regulatory inspections) in 2019 and 2020 occurred in the UK as travel was greatly reduced due to the Covid pandemic.
Quality Systems – remained the #1 GMP inspection finding/ cGMP deficiency for at least 5 years in a row
 Documentation – remained in the #2 GMP inspection finding/ cGMP deficiency for the past 2 years in a row
Production – remained in the #3 GMP inspection finding/ cGMP deficiency for the past 2 years in a row
Validation and Qualification – remained in the #3 GMP inspection finding/ cGMP deficiency for the past 2 years in a row
Premises and Equipment – remained in the #3 GMP inspection finding/ cGMP deficiency for the past 2 years in a row
Scroll down for the full list of 2019 MHRA audit findings / GMP compliance deficiencies (2019-2020).
What countries does the MHRA inspect for good manufacturing practice audits (GMP inspections)?
The MHRA tends to conduct the majority of their cGMP inspections in the UK and in India.
However, with Covid19 impacting travel risks of MHRA Inspectors / MHRA GMP Auditors, the 2020-2021 MHRA GMP compliance inspection trends might show a decrease in inspections in other countries – as well as in the UK – to reduce Auditor exposure to Covid19 risks.
Remote auditing (virtual GMP auditing/live-streamed inspections such as via Zoom, Skype of Teams) is also expected to increase in 2021 and beyond.
That stated, pharmaceutical products and medical device supply chains were impacted by Covid19 in numerous ways.
Supply chains and product quality in 2019, 2020 and 2021 revealed the genuine threat of numerous sub-quality medical products, primarily related to Covid19 products and supply chain interruptions, increased product demand for Personal Protective Equipment (PPE) related to Covid19, as well as to panic purchasing and stockpiling of supplies in some regions.
This occurred throughout the world. For example, the FDA noted a significant increase in warning letters, fraudulent claims and counterfeit products, and GMP deficiencies for medical supplies related to Covid19, such as protective masks and other PPE.
Suggested reading for a global perspective on GMP compliance issues in the wake of Covid19
For the US FDA warning letters (2020), visit the FDA website.

Pharmaceutical Quality Systems (PQS) issues in relation to Covid19
Interruptions to supply chains and other impacts of Covid19 pandemic on MHRA GMP audits / regulatory inspections and quality systems
There is a continuing and growing threat of counterfeit medicines entering pharmaceutical and medical device supply chains in the UK, and around the world.
This includes an anticipated increase in poor-quality pharmaceutical products, untested medical devices or devices failing inspections (or not being subject to stringent testing/quality inspections or sampling procedures due to personnel shortages and/or related to demands for significantly increased production volumes and/or shorter production timeframes due to increased demands.
Quality system issues and CAPA failures (corrective actions/preventive actions) are also likely to be a major GMP audit finding from the MHRA when 2020 and 2021 GMP deficiency findings are released.
Examples: Organisations may feasibly be more likely to rush production and testing of certain products in the wake of the global pandemic (including Covid19 vaccinations). Short-staffed organisations might fail to ensure all Pharmaceutical Quality System (PQS) checks or product testing takes place, and CAPA systems may be inadequate (deviations may not be as thoroughly investigated as they might be during normal production operations).
Supplier qualification and validation: With reduced travel due to Covid19, supplier qualifications and overseas supplier inspections/validation tasks are also at risk of failing to meet current Good Manufacturing Practice criteria.
All of which can lead to greater risks of product quality compromises and potential patient harms in relation to GMP deficiencies across numerous areas of medical supplies.
---
Top 10 MHRA GMP audit findings and compliance deficiency trends 2019 to 2020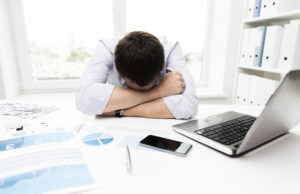 Quality Systems (Pharmaceutical Quality Systems/PQS)
 Documentation (includes data integrity)
Production
Validation and qualification
Premises and equipment
 Sterility assurance
 Complaints and recalls
Quality control
Computerised systems (includes data integrity)
Outsourced activities (includes supplier qualification/validation)
---
Further reading: Impact of Covid19 on Pharmaceutical Manufacturing
References:  MHRA Top 10 Deficiency Data (PDF) and related pharmaceutical industry resource publications.
Update your GMP knowledge and get your online GMP training certificate
View our Cleaning Validation online training course and Pharmaceutical Manufacturing Fundamentals courses.
Or copy and paste this link into your browser: https://www.pharmout.net/impact-of-covid-19-on-pharmaceutical-manufacturing/
Helpful links and related information
MHRA Deficiency trends 2019-2020: Download the PDF of MHRA audit finding trends
MHRA contact information (link)
MHRA – recalls and alerts for medical devices and pharmaceutical products (recent recalls)
Suggested reading: GMP analysis – inspection deficiency trends
Last updated on October 7th, 2021 at 06:56 am