Annex 2A ATMP Manufacturing
USD $35.00
Course duration: Allow 4 to 5 hours to complete this course.
Satisfaction Guaranteed
No Hassle Refunds
Secure Payments
Description
Annex 2A ATMPs GMP requirements in PIC/s Version 15 (PE 009-15)
Manufacture of Advanced Therapy Medicinal Products – Annex 2A (ATMPs) PIC/s GMP requirements
Note: Annex 2A GMP guidelines for the manufacture of Advanced Therapy Medicinal Products (ATMPs) went into effect in many countries on 1 May 2021.
This newly developed Annex 2A ATMP training course will help your team understand the updated GMP compliance requirements for producing ATMPs and related products.
---
About this training course for complying with PIC/s Annex 2A for ATMPs:
The PIC/s Annex 2A ATMP guidance provides supplemental GMP guidance for the manufacture and delivery of ATMPs.
This Annex is meant to be used in conjunction with other relevant PIC/s GMP guidelines. National laws and regional requirements must also be considered.
Refer to guidelines in the GMP Guide Part I, GMP Guide Part II, PIC/s Annex 1, relevant national laws and regional requirements.
Pay particular attention to those parts of GMP Part I that have been replaced by Annex 2A guidance for ATMPs.
Ensure your team completes training for complying with these updated ATMP GMP requirements (Annex 2A).
---

---
Ensure you and your team are up-to-date with GMP compliance requirements and related responsibilities for manufacturing Advanced Therapy Medicinal Products (ATMPs). This includes SCTMP, TEP, GTMP, and cATMP products.
---
Updated Annex 2A GMP guidelines in Version 15 for ATMP manufacturing
Advanced Therapy Medicinal Products (ATMPs) include a rapidly expanding array of cell-based medicines and gene therapies. ATMPs include products manufactured using tissue engineering technologies, plasmid/viral vector manipulation, and various forms of gene therapy/gene editing (DNA editing). ATMPs also include donor-matched cell-based medicines, xenogeneic cell-based medicines, medicines involving recombinant nucleic acids/the manipulation of plasmid and viral vectors, and more.
Biological medicines and ATMPs – current growth estimates for Pharmaceutical Industry
ATMPs and other biological medicines represent the largest growth segment in the #Pharmaceutical industry
This branch of the pharmaceutical manufacturing industry has an estimated annual growth rate (CAGR) of 13.2%.
---
Regulations for ATMPs and Biologics (GMP)
As our ability to modify genes, tissues and other cells expands to treat rare disorders, complex diseases or organ failures
GMP guidelines for manufacturing this unique — and rapidly expanding — range of medicines needed to be updated.
---
Who should take this course?
This training course will suit a variety of professionals in a variety of roles relating to ATMP and biological medicine manufacturing
The online course will be suitable for operations managers, quality management personnel, the Responsible Person/batch certification team, administrative teams, nurses/doctors and other hospital medical teams working to produce or deliver advanced therapy medicinal products, research/laboratory teams, and other life science professionals.
The course will take most learners approximately 4 to 5 hours to complete (it can be started and stopped at any time, and learners will have access to the course for 12 month's from the date of purchase).
---
---
Refer to the PIC/s Version 15 publication (Annex 2A and 2B)/ATMP and biological medicines good manufacturing practice (GMP) guidelines.
PIC/s Annex 2 underwent a major overhaul in the updated PIC/s Version 15 (PE 009-15), with separate annexes now for ATMPS (Annex 2A) and other biological medicines (Annex 2B).
If you and your teams need to update your GMP compliance knowledge on the PIC/s ANNEX 2A regulations (effective 1 May 2021), there's a new 4-hour training course (online) from PharmOut's experts.
---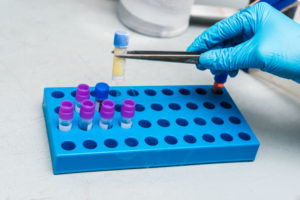 ---
In Version 15 of the PIC/s Annexes and GMP guidelines:
In Annex 2A (PIC/s Version 15) effective May 1, 2021, Annex 2 was split into 2 separate Annexes (Annex 2A and Annex 2B).
ATMPs GMP requirements per PIC/s Version 15 now cover the full range of products that fall into the ATMP categories
Extensive changes were made to the PQS requirements/risk management responsibilities for manufactures of Advanced Therapy Medicinal Products, now described in Annex 2A, including process flows
Regulatory updates to ATMPs included details on production/manufacturing, closed systems, room grades, handling of accidents and emergencies (spills) and recalls, cross-contamination prevention, donor animal source material recordkeeping, source material record retention requirements, donor-matched scenarios, sampling and testing requirements, as well as packaging, labelling and delivery of ATMPs, including xenogeneic cell therapies, gene therapy medicinal products, and combined ATMPs
---
Information on the new Annex 2A and 2B guidelines:
---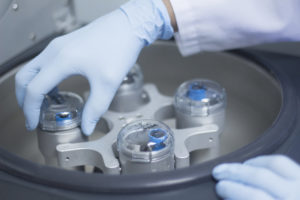 ---
Annex 2A ATMP GMP training course content
---
Annex 2A ATMP GMP training course content
This online GMP training course covers the new guidelines and PIC/s updates to Annex 2A for ATMP manufacturing GMP and PQS requirements, including:
The importance of establishing an effective Pharmaceutical Quality System (PQS) for the manufacture of Advanced Therapy Medicinal Products (ATMPs)
Risk management for ATMP manufacturing including recall testing requirements and handling emergencies (accidents/spillages)
Types of ATMPS and required quality controls
Xenogeneic medicinal products and gene therapy products – QRM requirements
Cross-contamination prevention measures
Sampling and testing of ATMPs and sample retention periods
Outsourcing of viral vector manufacturing  (vendor qualification programme requirements)
Quality control of viral vectors and plasmids
Requirements for ATMP personnel, premises, and equipment
Dedicated manufacturing facilities and equipment / closed systems
Other quality controls
---

---
Course duration:
Allow an average of 4 to 5 hours to complete this course, including the Final Assessment to gain your Annex 2A ATMP Course Certificate of Completion.
---
Read the article on updates to GMP requirements for the manufacturing of ATMPs (Annex 2A Updates) 
---
Note: This online GMP compliance training course covers Annex 2A (ATMPs).
NOTE: Annex 2B (Biological products) in PIC/s Version 15 – currently in Development – is available as a separate purchase and is not included with Annex 2A (ATMPs).
Other biological products are covered in Annex 2B in PIC/s Version 15, which is covered in a separate course.
The new PIC/s Version 15-based Annex 2B (Biological pharmaceuticals) training course by PharmOut's experts is scheduled for publishing next month.
---
Recommendation:
In addition to ordering Annex 2A for ATMPs GMP training course (this page):
You can pre-order the current (pre-version 15) PIC/s Annex 2 biologicals course, which will be updated automatically to the Annex 2B guidelines next month.
Read more about the recent updates to PIC/s Annex 2 (now Annex 2A for ATMPs and Annex 2B for biologicals) by clicking here.
---
What happens if you order the original Annex 2 for biologicals as well as Annex 2A (for ATMPs) on this page?
the updated Annex 2B training course will then be automatically be added to your course list on publication
you will then have both courses (2 separate courses)
you will have 12 month's of access to these courses (one user per licence)
---
Disclaimer: For education purposes only.
---
What does the acronym "ATMP" stand for?
ATMP represents "advanced therapy medicinal products" and includes medicines used in gene therapies. Examples include xenogeneic and somatic cell-based therapies, tissue engineering, donor-matched cell-based medicines, DNA editing/genome editing, medicines delivered via plasmids/viral vectors, and various other medicines currently used to treat rare diseases and/or complex medical conditions, including tissue damage, organ failure, hereditary disorders/congenital diseases, infections, and tumours.
---
Characterisations of ATMPs (definitions):
SCTMP (meaning): somatic cell therapy medicinal products
TEP (meaning): tissue-engineered medicinal products
GTMP (meaning): gene therapy medicinal products
cATMPs (meaning): combined ATMPs
---