Part 1 of 2 articles discussing Self-paced Training: Pros and Cons and Top 10 Online Course Completion tips (Part 2 of 2).
There are numerous benefits to self-paced training courses vs classroom courses.
From reduced training costs to timing flexibility, online courses have a lot to offer learners — and training departments — alike.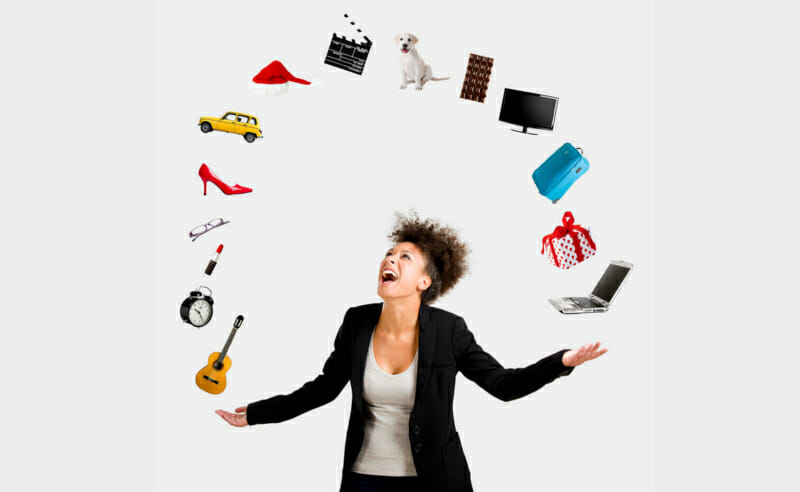 Self-paced training courses: Pros and Cons
What are the benefits vs drawbacks of self-paced training courses (online courses)?
Benefits
Self-paced training course benefits range from convenience to increased retention potential, as learners can revisit digital content at any stage of their course duration.
Learners can also move through online courses as slowly, or as rapidly, as suits their existing subject knowledge.
Knowledge gained at the pace that suits an individual learner best — is knowledge gained:
neither so slow as to bore the learner into not paying attention to the material,
nor so fast as to limit what they are able to absorb.
And of course, online training will stay on topic; where classroom training can move tangentially off-topic.
From a time-saving and budget-minded perspective, online courses make a lot of sense, as long as they are:
appropriate and safe as a delivery method for particular knowledge and/or skills
supported by other training modalities including:

on the job training
instructor-led courses
blended learning opportunities

offering assessments that are relevant to the required knowledge and/or skills
validated as being an appropriate learning tool
Overall, self-paced training courses can increase learner engagement, reduce boredom and thwart frustration during training efforts. Before these benefits can be gained, however, the learner must recognise the value in taking the courses. This includes the learner discovering how and why completing those online education topics will benefit them — personally and professionally.
For Line Managers and training departments, this means positioning the training as a positive experience. Managers must also allot adequate timeframes for employees to complete their digital training modules.
At the employee level, incentives and rewards for completing online training courses can go a long way towards improving employee satisfaction with mandatory training courses.
---
At the organisational level, the benefits of adding online training to your training program include:
Reduced training costs
Higher personnel retention rates and competence
Notable increases in employees feeling they're being supported in their professional development and career path development.
Finally, from a regulatory perspective, adequate and ongoing employee training is mandatory.
Gaps in GMP training are frequently stated in TGA and FDA notices (e.g., common audit failure points). Considering the availability of online GMP courses, it's a rather interesting phenomenon; and can be readily corrected with the right approaches.
Drawbacks
Pros vs Cons – what are the drawbacks of self-paced training courses?
The negatives (or cons) of self-paced training courses are that they can fall too low on the priority level of your day-to-day schedule, or those of your employer or employees. This is because, unlike facilitated or Zoom-based training sessions, self-paced courses don't always take priority in a person's schedule. If you don't schedule reminders or due dates, they can fall off the priority list quite rapidly.
Self-paced courses may also require supplemental on-the-job training. This also happens with in-person/facilitated courses, but those allow learners to ask questions of an expert (Subject Matter Expert or 'SME').
Supplemental training or post-learning Q&A sessions can also fall into the "sometime in the future" schedule — in other words, next month's (or next year's) TO DO list…or never at all.
Competency assessments should also be added to online training courses.
These should be validated to verify what's being learned is, indeed, what's required of learners to successfully understand the topic — or successfully and accurately complete a specific task —  safely and according to industry expectations.
---
Online Course Completion Rates
What's required to succeed at self-paced training?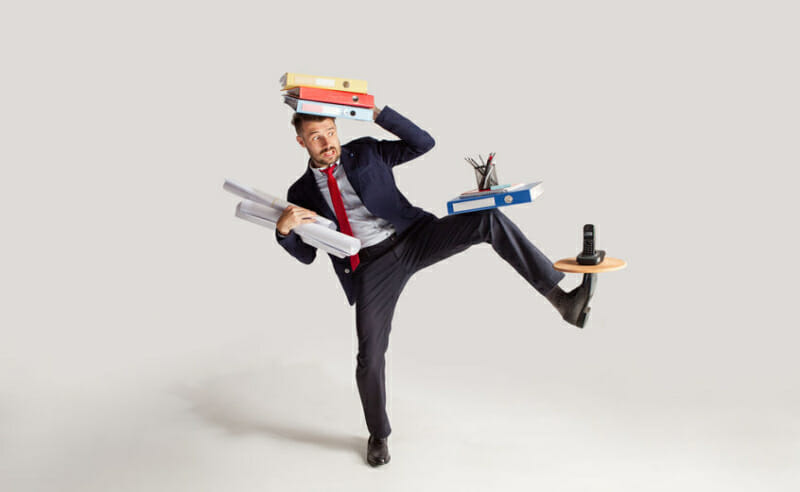 Commitment and competent scheduling are 2 key factors for completing online courses within designated timeframes.
Other necessary factors include sustaining a positive mindset about the value of the training course; determination for completion; and prioritisation in your day to day — and week-to-week — existence.
---
Why are online course completion rates so inconsistent?
People crave the ability to learn when — and where — it suits them best, rather than being tethered to a classroom schedule involving a commute.
But despite the benefits of online courses, online course participants often struggle to schedule adequate time to complete their online courses.
---
Part of the problem with Online Course completion rates is the issue of 'self-paced'.
Self-paced is a double-edged sword that will work for most people, but not all.
Here's why completing online courses is often slower than most learners anticipate.
Reason 1: Flexibility vs too much discretion
In classroom courses (public courses), you commit to attending a specific course on a specific enrolment date.
The date(s) and duration of instructor-led training are set.
Once you pay your course enrollment fees, you have a designated 'one-chance only' period to attend the training — otherwise, you lose your course fees after the cancellations and refund period ends.
You also schedule the course and let everyone know you'll be away those training days; you plan your schedule, and production staff requirements, ahead of time, and everybody knows you'll be away at training.
---
In contrast, when taking online courses, you have full discretion on when — and sometimes, even IF — you actually complete the course within a designated time frame.  There will always be competing priorities in life and on the job.  With online courses, you need to plan how you'll carve out the required time to learn — and how to keep yourself commited to completing your online courses; just as you would when taking classroom training courses.
---
Reason 2: Time sensitivity and urgency classifications: important, but not urgent
We all have time-sensitive demands.
These time-sensitive demands (deadlines or crisis situations) will usually take precedence over important, but not urgent, training requirements.
This issue is likely to delay training completion if someone begins an online learning course, without a specific deadline in mind, or has no communication accountability for completion.
---
In summary, while the convenience of self-paced training is one of the key features of online courses, it's also one of the major drawbacks of online training courses.
Life isn't always self-paced, despite our best intentions.
Sudden pressures, childcare needs or project deadlines can readily interfere with the best of intentions for completing online courses within a designated period of time — if you ever complete them at all!
---
What will help improve the completion rates of online courses?
---
Overcoming obstacles to self-paced training and online course completion
Commitment and dedication are required for successful self-paced training and online course completion.
This means you'll need the right mindset before embarking on an online training course (exception: very brief modules that you can complete in 30 minutes or less).
Discipline is also mandatory, as you're leading your own pace — and committing your own scheduling — towards achieving your course completion efforts.
Scheduling is everything — training time must be organised, prioritised and planned.
Persistence pays off. But persistence starts with mindset, and mindset starts with valuing the knowledge you're about to gain through online courses. If you don't see the value in the training, you're unlikely to devote the time, attention and prioritisation required for successful course completion within a dedicated time span.
---
What other factors will help achieve the following outcomes?
high online course completion rates (course completion ratios) — e.g. the ratio of learners who successfully complete ALL of their training modules vs learners who never complete them?
acceptable online course satisfaction rates (positive online training surveys and course reviews)?
best-practice standards for digital course designs and implementation?
---
See Part 2: Read on to discover which approaches can help you complete your online courses — on schedule —  to reach your education goals or employee training requirements.
https://www.onlinegmptraining.com/top-10-online-course-completion-tips/
---
---
Recommended further reading:
1. Articles on e-learning/online training vs Classroom training comparisons 
https://www.onlinegmptraining.com/elearning-vs-classroom-gmp-training/
2. Articles on Ways to reduce organisational training costs
https://www.onlinegmptraining.com/10-ways-to-cut-your-training-costs-for-gmpand-still-meet-requirements/
Journal Articles on self-paced learning
Source:   https://www.ncbi.nlm.nih.gov/pmc/articles/PMC3079256/
J Mem Lang
. Author manuscript; available in PMC 2012 Feb 1.
Published in final edited form as J Mem Lang. 2011 Feb 1; 64(2): 109–118.
Last updated on October 17th, 2022 at 11:43 am