7 Key differences between Webinars and Online Courses
Which digital delivery method is best for your training topic?
Do you need to choose between delivering a webinar vs developing an online training course? And how do you decide with delivery method – webinars and online courses – is better? Often it comes down to analysing the differences between webinars and online courses. The key differences often relate to development cost differences (resource allocations) and audience demographics.
Both delivery methods can benefit, as well as detract from, your learning objectives and audience engagement rates.
Participant internet speeds and end-user data usage should also be taken into account, as well as registration methods and follow-up communications to ensure webinar participation rates and course completion rates.
As a training resource developer, are you comparing live-format webinars vs interactive e-learning modules in terms of effectiveness and ease?  Making the choice between a webinar delivery format vs online training course development isn't typically an easy decision. Context is everything. This means analysing your audience's needs and digital capacities first, as well as the format of relevant information. It also means considering your presenters and SMEs and how well they come across on camera (some suit voice-only delivery, some suit both, and some SMEs are best as consultants-only).
---
Choosing a webinar vs an online course
Is a webinar or an online course delivery format better for your training topic?
The answer is, it depends on at least 7 key factors (listed below).
Decision-making context: Technology changes rapidly. So if you're investigating key differences between a live webinar vs online training course development, you need to find current data.
You may also find the decision-making more challenging than you initially assumed.
Why is that the case?
It's simply not easy to choose the best delivery method for online training resources, such as online GMP resources and certificate courses.
You need to first have a thorough grasp of your audience, their current knowledge and competency levels relating to the education topic, and their preferences for learning.
When choosing between offering a live webinar series vs an online course, your audience needs come first.
Pros & Cons digital delivery
Before reviewing the 7 factors that differentiate webinars from online courses, you'll want to identify the training gap.
People factors: understand your course audience
A formal analysis of your organisation's training gaps will help you determine which method best suits the following 4 key PEOPLE factors:
your audience (preferences, demographics and data capacity)
your organisation
your industry's knowledge, skills and performance needs
your presenter's skillset (are they skilled at online engagement and question responses — or is your instructor only suitable for pre-recorded, professionally edited videos and fully scripted modules?
Don't decide based on cost alone.
Certainly your resource availability will lead to constraints on what you can, and cannot, accomplish for your training course topics. One key resource is cost, meaning the constraints of your training budget.
But training development costs aren't the only factor to consider when choosing between a webinar or an online course as a delivery method.
Only 1 of the 7 key decision-making factors for training course delivery relates to the COST of the delivery method — because content is an investment.
Content longevity, ease of access, and usability over time are part of the cost-to-benefits equation when choosing between developing a webinar versus an online course. Other factors which have an impact on the long-term cost (investment) include how long the data will remain current (and available online); your audience; your topic theme; your brand reputation; and audience demographics such as time zones and convenience factors.
Consider your Presenter
Having the right type of presenter is a crucial factor.
The wrong presenter will see your audience tune out long before the session ends.
Choosing the right blend of ingredients is more important than a particular platform, format or delivery method
Certain parameters can help you decide which delivery method is more practical, cost-effective and efficient — a webinar series or an online training course?!
Choosing online training delivery methods
So how do you decide which training delivery method works best for the information you seek to convey?
Webinar(s) or Online Training Courses?
Sharing Information With Learners on the Internet of Things
FAQ: Which delivery method works best — a live webinar or a pre-recorded e-learning session?
The answer is that no one delivery method fits all intended purposes.
It depends on 4 key factors (topic, industry, presenter and organisation/branding) AND the trade-offs between the 7 differences between webinars and online training courses, as detailed below
Answer:  Neither an online course — nor a live webinar series — will work best for every presenter, organisation, topic and occasion…or participant.
Preferred course delivery methods will vary from topic-to-topic as well as the appeal and vocal finesse of your presenter.
Your presenters personality and depth of knowledge are also very relevant – if less experienced, avoid webinars, and ensure you have several SMEs (subject matter experts) quality-check your course materials OR opt for a dual-presenter strategy for at least the first several months of webinar delivery
You must also consider audience preferences for particular technologies (audience comfort levels) above all other factors.
Which training delivery method to choose depends upon:
Success depends on which delivery methods your audience is likely to prefer to use. This relates to your audiences' comfort with various technologies, and their access to cost-efficient, stable, high-speed internet (bandwidth/data usage).
You'll need to take into account your participants' technical ability, time restraints and internet connection bandwidth and stability
Webinars can be more challenging than e-learning for some users
But it depends on which platform you're using
e-learning has the advantage of building in very simple instructions once the user logs in
e-learning log-in instructions can also be easier than joining a webinar — again, this is platform-dependent
Time zones: e-learning can also be provided for multiple users across varying timezones, whereas an international webinar is bound to occur at an inconvenient time for at least some of your participants
Some webinar platforms are notoriously more complex and because the user is trying to access the training in real-time, delays due to technical difficulties result in missed content as well as user frustration
---
You'll need to make a thoughtful assessment of the interactions between 7 key factors listed below ('training dynamics').
---
When considering the 7 factors of choosing a delivery method for your information, be sure you assess:
Your purpose ('learning objectives' or 'goals')

how these factors might impact reaching your development goals
trade-offs between the PROS and CONS of these online delivery methods

Production cost differences
Urgency/time to delivery

There's nearly always a training development budget constraint to consider when making these decisions
The training cost-benefits analysis between live webinars vs online courses should include:

Production cost differences
Your estimated reach
The estimated technological lifespan of your finished version
---
These are covered in more detail in the article describing cost comparisons of webinars vs e-learning.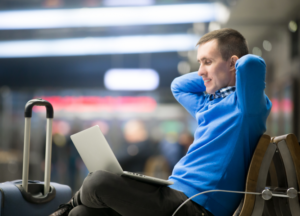 ---
Golden standards of training and development programs
You might be an individual trainer, the head of the Training & Development Department for a large training organisation, or an industry leader (or all three). Whatever your training management role, you'll tend to implement a variety of training delivery methods — known as 'blended learning solutions'.
The golden standard in today's Training & Development Departments uses a combination of learning methods and training resources.
---
Some examples of learning solutions that blend webinars and e-learning formats  include:
---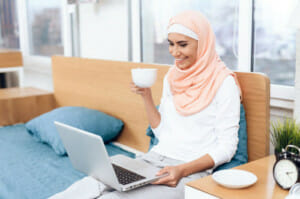 ---
Analysing Webinars vs e-Learning Course Development options
7 Factors to Consider
How you deliver training depends on (a) what you're trying to deliver AND (b) the needs of your intended audience.
Training delivery choices for digital courses also depends on the '5 Ws'): Who, What, When, Where and Why.
One of the "who" factors to consider is your presenter.
How well do they carry a live webinar session?
Will audiences remain engaged — or will they fall asleep — or switch to other internet pages instead of focusing on your webinar presenter?
The When and Why also count heavily in your decision-making.
Do new employees need instant access to online courses and GMP certificates for training completion?
Are they scattered in location, including regional employees who rarely get to the home office?
If yes, then e-learning is the optimal choice as it can be done from anywhere, at any time — provided the learner has a good internet connection and cost-effective data plan.
---
Consider at least 7 key factors (listed below) when making your decision between online courses vs a webinar series.
Different digital delivery methods offer unique pros and cons (benefits and drawbacks).
There are at least seven (7) key factors that impact your content quality, effectiveness, cost, and lifespan of training course materials. These are listed below as well as described in more detail further in this article.
These are what you need to consider when making resource development decisions — including the trade-offs and dynamics between these online education delivery methods.
Intent

Complexity and volume of resources

Subject Matter Experts (SMEs) and Presenters

Training Resources

Development costs (Training budgets)

Technology

Reach and digital life span
---
Training & Development Resources to consider
What to consider when deciding where to allocate your Training and Development Budget.
(1) Intent
What are you needing to accomplish with the training?
Brief overviews — and emerging industry information that may change in time — best suit live Webinars over e-learning, primarily due to longevity/durability
This delivery method also offers participants an opportunity to ask questions in real-time
The same holds true if you're using a webinar to try to attract more clients or students to your longer courses
(2) Complexity and volume of resources
How broad vs narrow are (a) your topic concepts and (b) your training resource materials?
If your topic is intensive AND extensive, then e-Learning is usually best
E-learning may also suit as a pre-learning before a live event such as classroom training or webinars

The more complex the data, and the higher the volume, the less likely the materials will suit a Webinar
The longer a webinar in general, the more likely you'll lose some — if not all — of your audience before the webinar is finished
(3) Subject Matter Experts (SMEs) and Presenters
Does your presenter have the credentials, availability and presentability to engage an audience? To WOW them, or inspire them to learn or engage?
Or will the presenter put your viewers to sleep?
If your presenter isn't dynamic, consider e-learning using their materials, but with a different narrator.
Add a lot of interactivity.
But if your presenter is engaging, try at least one webinar or video recording as part of your delivery method.
Watch out for audio sound — don't overdo the volume of your backdrop recordings.
(4) Training Resources
Do you have adequate budget, and resource materials — including your time — to properly develop and deliver training sessions LIVE versus e-learning?
Does your budget cover e-learning development costs?
If not, a free webinar delivery program might suffice nicely, especially for small numbers of participants (< 10 to 20 attendees).
Currency: is the training material going to stay the same for some time, or is the data (and industry) likely to experience a frequent need for changes and updates?
https://www.onlinegmptraining.com/webinars-vs-e-learning-comparison-costs/
(5) Costs (training budget & course development costs)
Development costs are a huge factor in deciding between delivery formats.
There are also ongoing hosting costs and Learning Management System (LMS) costs to consider.
Usually, webinars are far cheaper to create, post, and host over time. But they're not usually as effective as e-learning in training your teams in complex matters, such as GMP compliance training matters.
E-learning courses can get expensive to make and typically require 20 to 40 hours per hour of learning time, sometimes as high as 80 to 120 hour per hour of learning — depending on your mix of media and your accessibility to proprietary information/SMEs.
Before investing, ensure the data isn't going to change soon, often or continuously — or you'll be tasked with frequent costly updates to your materials (in this case, webinars may be a better choice than e-learning).
If you're covering a rapidly changing versus stable topic or theme, use a webinar vs e-learning modules.
(6) Technology
Technology (familiarity and reliability)

Will the presenter, and users, have reliable, fast internet access and download/upload capacity without blowing data plan budgets?
Will the learners know how to participate in a webinar or do they struggle to even check their emails? (E.g., neither a webinar nor e-learning module might be appropriate for those learners).

Data usage and costs to access online training courses vs webinars

If either YOUR internet — or your participant's internet access — is unreliable (periodically glitchy); avoid using a Webinar
Opt instead for e-learning that they can revisit at any time, and maximise the training with downloadable tick-sheets and classroom training opportunities when possible

Certificates of completion (e.g., GMP certificates for courses completed online)
(7) Reach and digital life span (reach over time)
Reach, language and literacy differences

How many people — and for how long — will need your training resources?
Do they have different needs in terms of literacy?
e-learning suits individuals who may not understand the language because:

they can work their way through the topics at their own pace
e-learning tends to include more multi-media information than webinars (good graphic representations improves learning despite language barriers)

However, webinars delivered in the audience's native language, if available, might be an even better solution

Relevancy and digital life spans

How often will you need to offer ongoing access to the training resources — or repeated access to the materials?
The more versatile your plans for the material, the further the reach, the more it pays to invest in proper e-learning courses over a webinar.
E-learning courses can typically better accommodate:

More users over time
Repeat users
Sequenced training materials
Higher volumes of data and interactivity

Where although webinars offer some live interactivity and question-time in real-time, they are sometimes limited in participants, and they can easily go off-tangent if a participant asks an 'out of the blue/out of the box' question on a very separate, or extremely complex, topic.
Last updated on October 17th, 2022 at 11:32 am