GMP Code: Blood and Tissue Products (TGA Regulations)
USD $35.00
Satisfaction Guaranteed
No Hassle Refunds
Secure Payments
Description
TGA Regulations: Blood and Tissue Products including Human Blood Components/Plasmas and Cellular Therapy Products
GMP Compliance Training (Online): Australian Regulations for Blood and Tissue Products
While the TGA audits most products according to the PIC/S GMP Guides and Annexes, they have published Australian-specific guidance for human blood and tissue products. The purpose of the TGA's regulations and GMP Code for blood, blood components and human tissue products (including cellular therapy products) is to ensure the availability of safe, effective products and to mitigate the inherent risks of these product types while maintaining a reliable supply chain.
This training course is designed to benefit personnel working with human blood, plasma and tissue products at all levels of the supply chain, from clinical trials to blood collection centres and blood banks to blood and tissue processing, tissue manipulation, blood and tissue product packaging and labelling, and cellular therapy/product testing laboratories.
GMP helps ensure blood and tissue products are safe and effective for patients.
The central aim of blood & tissue product regulations/GMP requirements (and of this training course) are to:
Ensure a secure supply chain for these life-saving therapeutic products
Ensure such products are sourced/collected, handled, screened, tested, stored, packaged, and transported in ways that maintain product quality, efficacy, integrity, batch traceability and supply chain security.
GMP Course (Scope): This GMP elearning module discusses GMP industry standards and regulatory compliance requirements that apply to Blood, Blood Components (Plasmas) and Tissue Products in the Australian market.
The "Regulations: Blood & Tissue Products" online GMP Code compliance training course will provide personnel with a helpful resource for the collection, processing, storage and transport (distribution) of medicinal products that involve the collection and/or processing of human blood, blood components, or human tissue products including various cellular therapies.
This GMP guidance applies to human blood and tissue products used for various functions, including blood donations, tissue and blood collection (source materials collection), donor screening processes and batch recordkeeping, new drug development processes, research, processing or manufacturing of blood, plasmas, tissues, and cellular therapies; treatments, etc. within Australia.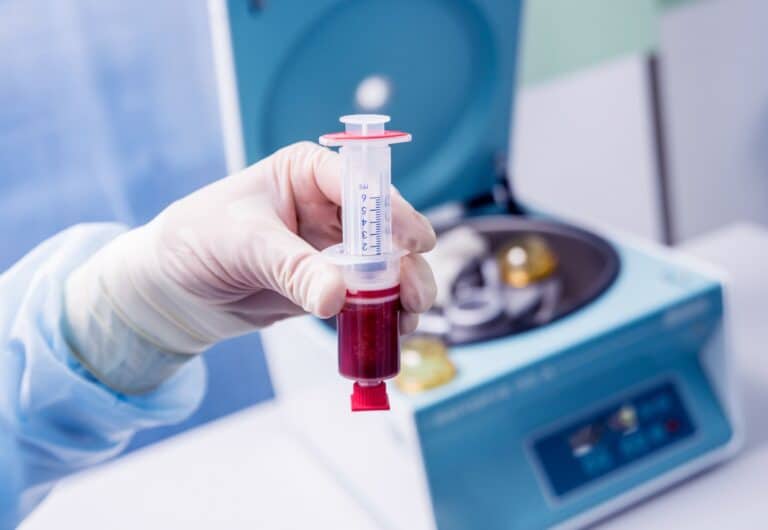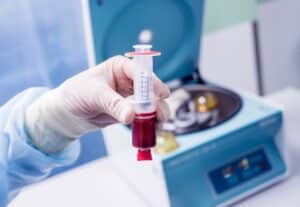 Australia Blood & Tissue Products for Medicinal/Therapeutic Use: TGA Regulated Products
This online GMP training course covers the manufacturing and sale of blood and tissue products in Australia. These products are regulated by the TGA and include pharmaceutical products containing:
Blood or blood components, i.e., where processing is needed for blood transfusions or for separating red cells, white cells, platelets, etc.
Plasma/plasma-derived products
Recombinant organisms
Haematopoietic progenitor cells (HPC) used for haematopoietic reconstitution
This online GXP/GMP course is best combined with our Sterile Final Dosage, Supplier Qualification courses, and Batch Release training modules.
Explore other relevant GMP training options by clicking here for GMP eLearning – 70 GMP education titles (Certificate GMP Courses) available to suit your GMP training needs.
Who will benefit from completing the GMP Code: Blood and Tissue Products (TGA Regulatory Compliance Training) developed by PharmOut?
Employees who are responsible for collecting, manufacturing, testing, storing, transporting and/or distributing human blood and tissue products
Personnel handling human blood and tissue in GxP/GMP environments, including purchasing agents, personnel and contractors
Companies whose blood and tissue products will be audited by the TGA
Suppliers, subcontractors, maintenance workers and transport/logistics personnel working with these types of products or responsible for equipment or facilities where such products are collected, processed or stored
Sponsors and clinical trial personnel working with products using blood or blood components, human tissues and various cellular therapies.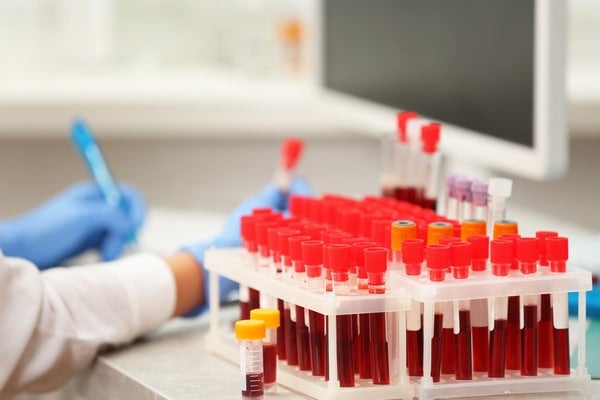 Course Compatibility with Industry Standards & TGA Regulations
This course describes the key compliance responsibilities in the TGA's "Australian Code of GMP for Human Blood and Blood Components, Human Tissues and Human Cellular Therapy Products" but also discusses other key GMP concepts expected in these environments. Exclusions: While this course notes the TGOs relevant to blood and tissue products, these TGOs are not included in the course scope.  The course does provide links to the Australian TGA Therapeutic Goods Orders (TGO links).
Is this a stand-alone course?
This course can be taken individually as a stand-alone course or in combination with other relevant regulatory compliance guidance training courses.
Other GMP courses may be applicable depending on your product type.
Example: This course is compatible with the following pharmaceutical regulations:
Annex 2A – Advanced therapy medicinal products (ATMPs) for human use
Annex 2B – Biological medicinal substances and products for human use
Annex 13 – Investigational Medicinal Products (IMPs)
Annex 14 – Products derived from human blood or plasma
Regulations covering Blood, Blood Components, Plasma, and Human Tissue Products for medicinal use (human use)
GMP Guidance for Industry
There are specific requirements for Blood and Tissue Product manufacture, sale and distribution in Australia, including GMP rules for collection, processing, packaging and labelling, testing, storing and distributing products of this type.
Learn what's required and how to comply with the Australian Code of GMP.
This GxP compliance course is one of our many GMP training materials/online courses available in a self-paced GMP eLearning format
It is available to complete at any time after purchase (24/7) via an internet connection and your login details (one user per licence)
Online GMP Training & Classroom Options
We also offer face-to-face GMP courses delivered via Zoom or via classroom style learning
Onsite training of large groups of personnel may also be available, where feasible
Certificate Training in the Australian GMP Code for Blood and Tissue Products
These GMP courses are completely online in an interactive e-Learning format, available 24/7 for 12 months from the date of purchase (one user per licence).
Successful completion of our online cGMP courses provides you with a Certificate of Completion for your personnel records and/or job application CV (your resume).
Training course bundles are also available if you want to mix and match courses. Prices are in USD (US$).
You can purchase this course individually and/or in a training bundle.
Purchasing several courses at one time helps you save on your training budget.
Visit the online GMP training store or search 'bundle' to learn more.
GxP Regulatory Compliance Training (GMP)
Do you need to train your personnel to comply with Regulatory Compliance requirements? If you need to train large numbers of employees (e.g. 50 to 1000 employees, or more), contact us for a custom quote.
You can alternatively order discounted GMP education topics/GMP training bundles (using a credit card to complete your cGMP training purchase.
If you're purchasing this course for yourself and your future career in the pharmaceutical industry, consider the customisable 4 course bundle or 6 course bundle (packages).
Note: All course prices are in US dollars.
Bundled training options let you 'mix and match' standard GMP compliance training courses and/or assign courses to different employees when required (enabling 'just in time' GMP training).
All successfully completed courses provide learners with a time-dated GMP Training Certificate for successful completion of that particular GMP education topic.
How to complete this course.
Add the course to your basket and complete your purchase.
One user/per licence purchase (12 months' access)
Remember, the course fees are listed in US Dollars
Check your emails (all folders) for log-in instructions approximately 5 to 10 minutes after your order is finalised
Be sure to search for/add the following domains to your safe sender's list: "@onlinegmptraining.com" and @pharmout.net"
This Blood and Tissue product regulatory compliance training is available fully online (24/7 access)
Can anyone take this GxP/GMP online training course?
Yes, anyone can complete this course upon purchase and registration
This course is suitable for a wide range of employees in the Pharmaceutical and Medical Device industries
It is also suitable for individuals who work with blood and tissue involved in Clinical Trials