Medicinal Cannabis Industry GMP Compliance (bundle)
USD $200.00
Course duration: Allow 10 hours to 15 hours to complete all 8 courses in this training bundle.
Satisfaction Guaranteed
No Hassle Refunds
Secure Payments
Description
Medicinal Cannabis Industry GMP compliance training bundle (online courses)
This Medicinal Cannabis industry GMP compliance training course bundle (GMP induction training) includes eight GMP certificate training modules. These self-paced GMP eLearning courses cover all the basics of Good Manufacturing Practice (GMP) that you need to know when working in a facility that manufactures and processes Medicinal Cannabis products and/or other herbal medicine products.
The content of this Medicinal Cannabis Industry GMP compliance training bundle is based on PIC/s, EU and FDA GMP regulations.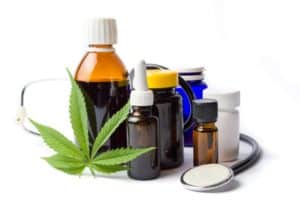 ---
Courses included in this Medicinal Cannabis Industry GMP training bundle:
Good Manufacturing Practice 01
Good Manufacturing Practice 02
Good Record Keeping
10 Golden rules of GMP
Annex 07 – Manufacturing of Herbal Medicinal Products
Annex 11 – Computerised Systems
Annex 15 – Qualification and Validation
Annex 20 – Quality Risk Management
This is the herbal medicine/cannabis medicines manufacturing GMP training bundle.
Note: This is the GMP compliance/manufacturing component of the cannabis training education options. It is not the cannabis cultivation intensive 12-topic training series, which can be found here. It is recommended that you complete this GMP training for pharmaceuticals/herbal medicines in addition to completing the 12-topic eMCCA series covering Cannabis Cultivation, Propagation, and Security. To review those certificate Cannabis Education courses (the 12-part Cannabis Cultivation Education Certificate Training Series and/or the Cannabis Clinical Trials Course) – click here.
---
Course duration for completing the GMP compliance bundle for pharmaceutical manufacturing for herbal medicines 
Allow an average of 1 hour to 2.5 hours per training module in this 8-course GMP training bundle.
To complete all 8 courses in this bundle, allow 10 to 15 hours.
---
Important training information for Cannabis Industry business owners
NOTE: In addition to training personnel, contractors, service vendors/suppliers and distributors in Cannabis Industry GMP Compliance, most businesses will also need to train their employees in Cannabis Cultivation and/or Clinical Trials for Medicinal Cannabis.
Explore the 12-module Cannabis Cultivation training series.
Conducting trials? You'll want to complete the training course on Clinical Trials for Medicinal Cannabis
---