Customised Bundle (Any 20 Licences, Multi User)
USD $500.00
Satisfaction Guaranteed
No Hassle Refunds
Secure Payments
Description
Customised training bundle (any 20 Standard GMP eLearning Licences)
Get a discount on 20 standard GMP Certificate training courses (GMP compliance training courses).
These online GMP certificate training courses are based on GMP guidelines by PIC/s.
---
About this bundle of 20 licences for GMP compliance training (online)
This bundle:
provides you with 20 GMP course licences
allows you to select which standard GMP compliance courses you want to include in the bundle*
allows you the flexibility to decide which learners to assign these GMP and GxP training courses to

for example, one employee may need 3 or 4 GMP compliance courses, including specific Annexes
another employee may only need to complete the GMP Refresher course
*Exclusions:
This bundle includes standard GMP modules that cover compliance guidelines in PIC/s GMP Part 1 and GMP Part 2 and various PIC/s Annexes.
Some modules are not included in this bundle and must be ordered separately.
Exclusions (examples) include the Pharmaceutical Manufacturing Fundamentals courses/series, the Pharmacovigilance course, the Medicinal Cannabis Cultivation Training courses/series, and other modules listed for more than $35 USD.
---
How to order:
Place your order above, then email us at info@pharmout.net to receive details on how to select and assign your GMP modules to multiple users.
---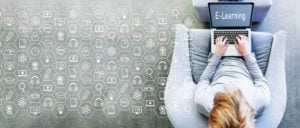 ---
FAQs about GMP Compliance Training Courses including PIC/s Annex topics (Annexes 1-20)
Learners will have access to all selected courses for 12 months from the date of module assignment.
Companies can then repurchase the 20-bundle GMP compliance training pack each year (to distribute courses to individual users) to keep training current and/or to change topics for individual learners or new employees and contractors.
---
Standard GMP Compliance Training Courses – Online
To view more details about the standard GMP training modules before purchasing, click here.
---
Course duration: Allow an average of 1 to 1.5 hours to complete each course in this training bundle.